Monday April 17, 2017
Spring Clean Your Pantry
What's in the back of your pantry? Scared to look? Me too. I once (unknowingly) fed my husband a bowl of Cinnamon Toast Crunch cereal that had expired about five years prior. When he complained about the taste I explained that it was the reduced sugar variety and he dutifully finished the bowl before we discovered that the cereal rightfully belonged in a history museum. It's not just neglected items that can make the pantry a treacherous place, but it can also reveal our personal dietary pitfalls. The best place to start when making positive changes in your diet is in your pantry. By implementing some practical tips, keeping healthy staples on standby, and making a few impactful substitutions, you can have a pantry keeps you and your family eating well. 
     
     
     1.Keep the best stuff at the front of your pantry and at
     eye level. Ever had the tendency to open the pantry or
     refrigerator and just… stare? I would never do that, but I
     know plenty of people who do. (Okay, maybe I've been
     done that once or two hundred times.) Most everyone
     has a few treats squirreled away, but to keep your diet in
     the best possible balance, stash the unhealthy treats in
     the least visible places - near the back of shelves that
     aren't at eye level. If you have to think and act a bit more
     purposefully, you'll tend to eat "treat" foods less often.
     This is also helpful for remembering to use pantry
     staples that expire quickly or for using fresh goods like
     fruit, potatoes and onions (which have fewer
     preservatives and might expire sooner). 
     Find more tips on Farm Fresh Produce here.
2. Speaking of the good stuff, load up your pantry with more fresh products and staples that can be whipped into quick nutritious meals. Potatoes and sweet potatoes keep well and are a versatile ingredient for quick and easy meals and sides like baked and roasted potatoes. Keep some healthy soup options, chicken broth, and frozen or canned veggies on hand for mixing up a quick pot of soup. Don't forget nutritious starches like rice, quinoa, and beans to round out your healthy meal options. Seafood products like packages of salmon, tuna, oysters, sardines, and clams make a nutritious addition to any pantry, and don't forget to have some whole grain crackers to pair up with your seafood stash. Be prepared with a variety herbs, seasonings, and seasoning blends for tweaking recipes. 
3. Maintain a supply of grab-and-go snacks that will keep you satisfied and energized. Load your pantry with a variety of nuts, seeds, dried fruit, jerky, seasoned popcorn, quality granola bars, dark chocolate, and even dried veggie snacks.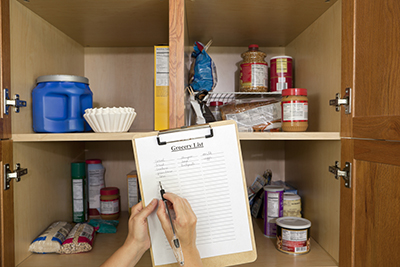 4. As you replenish pantry staples, replace them with healthier alternatives. Swap out vegetable oil for refined coconut oil, regular salt for sea salt or other less refined salts like pink Himalayan salt, and refined sugar for coconut sugar. Each of these replacement options is more nutrient dense and can be used one-for-one as a direct substitute in recipes compared to the items being replaced. 
Your most delicious, nutritious, and productive spring yet starts here. Make a trip to your local Brookshire Brothers store today for supplies and inspiration to whip your pantry into shape. Find a store near you!
Angela Larson is a registered dietitian (RD) who works with Brookshire Brothers promoting real fresh, real delicious healthy foods and providing nutrition education to the community. She is also a clinical dietitian representing Woodland Heights Medical Center in Lufkin where she does community education on food and nutrition. Food is her passion, so Angela loves trying new recipes and exploring the more holistic side of nutrition. Angela loves to cook, garden, and spend time outdoors. Look for Angela's monthly articles in Charm East Texas.  
Monday October 24, 2016
Treats, Treats, Treats!
Halloween is a fun-filled family time for costumes, parties, friendly visits to neighbors, and of course, candy. Lots and lots of candy. Though the candy can bring temporary joy, it does inevitably also bring tummy aches and energy crashes that are less than pleasant for everyone involved. How can you manage the Halloween candy stash to allow for some fun while minimizing the unhealthy side effects? Here are my top 9 Halloween tips for staying happy, healthy, and sane. 
1.  Treat Halloween candy as a learning tool. Setting boundaries can be helpful for teaching kids how to manage eating treats. Decide what your family rules will be and lay them out in advance so the kids know what to expect. 
2.  Eat some real food before you head out for an evening of trick-or-treating. Having a full tummy can help prevent a full-out candy binge. This goes for chaperones too!
3.  When you return from trick-or-treating, give your kids a little time to enjoy their stash. As long as they had a good supper, let them have a little fun with their bounty before collecting it and keeping tabs on it.
4.  Collect Halloween candy and set aside the unhealthiest treats. This helps prune down the total amount of candy. For me this would include all candies with the word "hydrogenated" on the ingredient list and candy with artificial food coloring. I don't recommend kids eat anything with hydrogenated oils, and I recommend keeping food coloring to a minimum. (One "trick" is to add these treats to the candy bowl at work instead of tossing them out) 
6.  Avoid the temptation to use candy as a reward, punishment, or a babysitter. Instead include a specific amount of it as part of structured meal and snack times. Let your child choose a certain amount (maybe two pieces) and include that with a scheduled meal or snack. 
7.  On days when candy is allowed, don't allow other foods high in added sugars on the same day such as juice, sugary cereals, soda, or cupcakes and other desserts (from the latest Halloween party). 
8.  Remember to always brush kids' teeth twice daily, especially on days when they are eating added sugars. 
9.  And finally, keep a supply of healthy snacks like fruit that can be offered as a ready-to-eat substitute when the requests for candy start. 
Implement these easy suggestions to build a little structure into your trick-or-treat routine. Have fun and stay safe. Happy Halloween! 
Angela Larson is a registered dietitian (RD) who works with Brookshire Brothers promoting real fresh, real delicious healthy foods and providing nutrition education to the community. She is also a clinical dietitian representing Woodland Heights Medical Center in Lufkin where she does community education on food and nutrition. Food is her passion, so Angela loves trying new recipes and exploring the more holistic side of nutrition. Angela loves to cook, garden, and spend time outdoors. Look for Angela's monthly articles in Charm East Texas.  
Monday June 13, 2016
6 Easy Ways to Mushroom with Monterey Mushrooms
Fresh mushrooms are truly a cook's best friend. Whether you need just a little something to dress things up or add a whole new dimension of flavor, your answer is mushrooms!
Basic Preparation: There is no need to peel mushrooms. The only trimming they may need is the stem end, if it's dry, or the tough stem portion of Shiitakes or the root of the Portabella. All other mushroom stems may be prepared along with the caps. Mushrooms can be sliced thick or thin, cut in quarters, coarsely or finely chopped using a sharp knife. For slicing or chopping large quantities, use a food processor with the slicing or wing blade attachment. If a recipe calls for just caps, twist stems loose or separate them from the caps with the tip of a knife.
Sautéing: The most popular way to cook mushrooms. For each eight ounces of mushrooms, melt one tablespoon butter or heat one tablespoon of oil in a large skillet. Add mushrooms. Cook and stir until golden and the released juices have evaporated, about five minutes. Don't overcrowd the skillet or the mushrooms will steam rather than brown.
Microwaving: Mushrooms cook extremely well in the microwave. Simply clean and cook as follows: Put eight ounces thickly sliced mushrooms in a microwavable bowl (no oil or butter needed); cover and cook on HIGH (100% power) for two to three minutes stirring once.
Roasting: Place mushrooms in a shallow baking pan, Toss with a little oil and roast in a 450 F oven, stirring occasionally until brown, about 20 minutes. Use about one tablespoon of oil for each eight ounces of mushrooms.
Grilling or Broiling: Preferred for larger capped mushrooms such as Portabellas and Shiitakes. Lightly brush caps and stems with oil to keep them moist, and season with salt and pepper. Grill or broil 4 to 6 inches from heat source for 4 to 6 minutes on each side, brushing again once or twice.
Seasoning: Mushrooms are very similar to meats and other vegetables. Virtually any and all seasonings go well with mushrooms. If serving as a side dish, use seasonings compatible with the main dish.
These are some easy methods for cooking mushrooms. Get to your local store and grab your favorite variety and fire up the grill...it's summer!
Monday April 18, 2016
Boost Your Beauty with Avocados
You may not realize it, but the benefits of avocados go beyond just enjoying the taste. Many of the same properties that make avocados vital to our internal health can keep you looking vibrant and youthful on the outside, too. Avocados contain 4% of your daily value of vitamin E — an antioxidant that protects body tissue from damage caused by substances called free radicals. Free radicals can harm cells, tissues and organs. They are believed to play a role in certain conditions related to aging. Avocados are an all-natural moisturizer that can rejuvenate and dramatically soften your skin and hair. To see for yourself, try these all-natural remedies that you can make at home using avocados and other ingredients found right in your kitchen.
Dry Hands
We all know that hands can get dry in the winter. Between the cold, rainy weather and wind, many of us have googled "home remedies for dry hands" a time or two. But did you know that besides the normal "wash your hands with warm water" and "use mild soap" suggestions and tips, you can actually find your best moisturizer in your kitchen?
Give moisturizing with an avocado hand cream a try by whipping up this easy treatment. It provides all of the benefits of avocado's nourishing oils with gentle exfoliation delivered by the rolled oats.
Avocado hand cream recipe:
1/4 fully ripened Hass avocado, halved, pitted, peeled
1 egg white
2 tablespoon rolled oats
1 tablespoon lemon juice
In a shallow bowl, mash avocado until smooth. Add egg white, oats, and lemon juice. Stir until combined. Massage into hands. Leave mixture on for 20 minutes. Rinse with warm water.
Dark Circles & Puffy Eyes
A little Vitamin K, C and E are all your eyes need to get some relief! You can get all three of those things from avocados! Just cut up some triangle-shaped slices and place under your eyes for 20-30 minutes.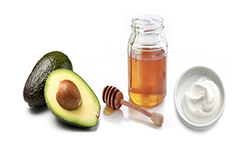 Frizzy Hair
Why can avocados calm frizzy hair? Its oils are light and moist, much like the oils that our skin produces naturally. The nutrients in avocados help smooth and weigh down frizzy hair.
The avocado hair mask recipe below combines avocado with egg whites for an extra protein boost that can ramp up your hair's shine factor and tame frizzy hair at the same time.
Avocado hair mask recipe:
1/2 Hass avocado
2 egg whites
Combine egg whites with mashed-up avocado. Leave in hair for 15 minutes, then wash and condition.
Dead Skin Cells
We all want the glowing skin that comes from a facial. But, how realistic is that for us all with our busy lives? For at-home skin benefits, mix an avocado with yogurt and raw honey and rub it onto your skin. This soothing facemask will get rid of dead skin cells.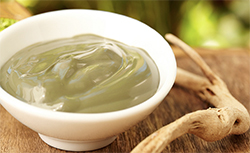 Wednesday December 23, 2015
Entertaining Tips
With the Holiday Season nearing an end, there are still some major things to plan for! We've got your "to-do" list of Entertaining Tips that can be used for any ocassion.
Don't wait until the last minute to plan for your party
Choose a theme - with NYE coming up, its the perfect time to theme a get-together with clocks, or other whimsical party things that emphasize "midnight"
Have more refreshments on hand than you'll think you need. It's always better to have leftovers than running out.
Set the tone with music, subtle lighting (try candles) and simple decorations such as flowers.
Don't leave guests empty-handed. Offer an hors d'oeuvres or beverage as soon as your guests arrive.
Have plenty of food. And remember, it's fine to keep it simple.
Keep circulating! Try to make all your guests feel comfortable.
Small dishes are easy and fun. Prepare them ahead of time or enlist the help of a caterer so you can spend more time with guests.
Try a buffet - They keep guests moving, mingling, and free to pick and choose. Include wine in the spread so your guests can sample different wines with a variety of dishes.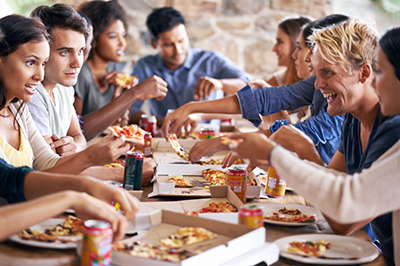 Tuesday August 4, 2015
Fit Tips for Fall
As your summer season of relaxation, vacations, and sunny days turns to a fall season of sporting events, kids errands, and school - where does that leave the time to stay fit? Staying on track with diet and/or workout plans can be difficult with busy schedules, but here are some great tips that don't take a lot of time!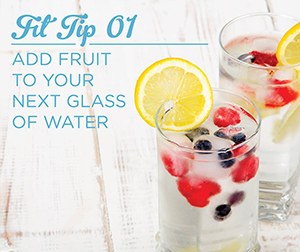 Water's natural benefits give much needed hydration and energy, but adding a variety of fruit can help with detoxing as well as give it a flavorful boost! 
Try these fruits in your next glass:
Lemons
Strawberries
Blueberries
Raspberries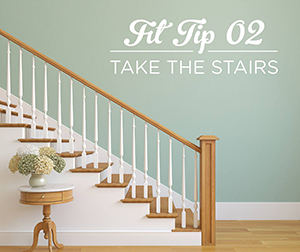 Improve your cardiovascular health by skipping the elevator ride and taking the stairs. With zero added time to your daily schedule, you can get a mini workout in every day by this simple tip.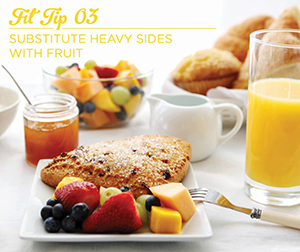 Ever get that mid-morning or afternoon sluggish feeling? Try replacing your next basket of french fries with a cup of fruit. Expand your lunch options with many different sides such as fresh fruits, salads, or salsas. This could help your sweet tooth, too!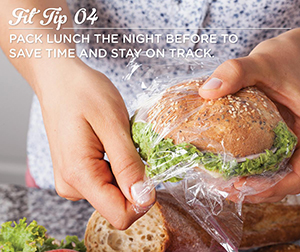 As you start to pack those school lunches, why not make yourelf a lunch at the same time? This small tip can change your entire perspective on the "what's for lunch?" debate. Keep fresh veggies and whole grain bread for simple and nutritious sandwiches for your busy schedule.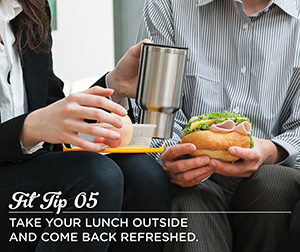 Vitamin D does your body good! Step outside (but stay in the shade) for a midday pick-me-up. Invite a friend for daily outdoor lunches and watch the seasons, and temperatures, change.
Monday June 15, 2015
Wine Not?
Wine lovers rejoice! Not that we think you'll ever need a reason to buy more wine, but we certainly think the following hacks will help!
Use wine to clean your veggies
Add wine to a spray bottle and use it to clean your fruits and vegetables. The alcohol in wine will remove impurities better than water. it may also make it taste a little better.
Keep cool
Use frozen grapes in your glass to keep wine chilled without watering it down.
Smart wine storage
For red wines: Keep slightly cool. A cool cabinet or pantry should do the trick. 
For white wines: Refrigerator storage. Leave the bottle in the fridge till pour time!
For sparkling wines: Ice cold. Put bottle in freezer an hour before opening.
Use your senses
When tasting wine, be sure to look, smell and taste (in that order). The more you train your eyes and nose, the better you'll be able to guess what you're tasting.
Contrary to popular belief
Like you need this much time anyway, but 90% of wines should be enjoyed the same year they are purchased. Get tasting!
Put a cork in it
For optimal storage, use a cork! 
Red, full-bodied wines: 3-5 days 
Red, light-bodied wines: 3 days
Champagne: 4 hours without cork/24 hours with cork
White, full-bodied wines: 3 days
White, light-bodied: 3 days
Pages