Thursday December 31, 2015
Nature's Health Food - Fresh Salads
Start off 2016 with a healthy salad! We've got a great recipe to share with you and your family to keep your next salad interesting.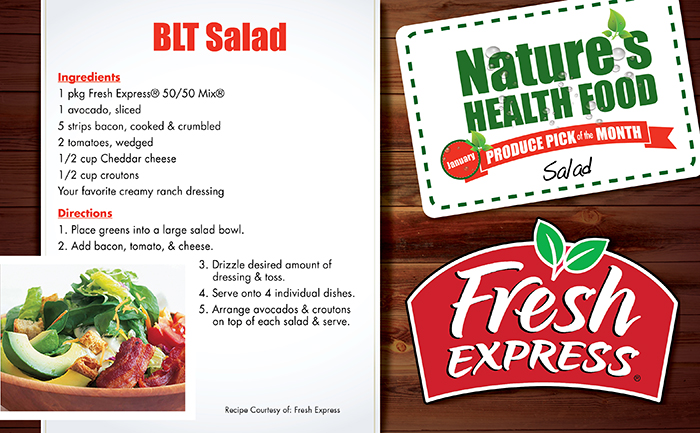 To download PDF, click here
Monday December 7, 2015
Nature's Health Food - Navel Oranges
Skip the turkey and dressing leftovers and prepare this dish for your family tonight!
To download PDF, click here