Monday April 30, 2018
Real Fresh, Real Delicious Orange-Lime Margarita
Looking for a light and festive drink for your Cinco de Mayo celebration? Try making a classic margarita from scratch with this simple, refreshing recipe featuring some bright and fun citrus—perfect to kick the party off!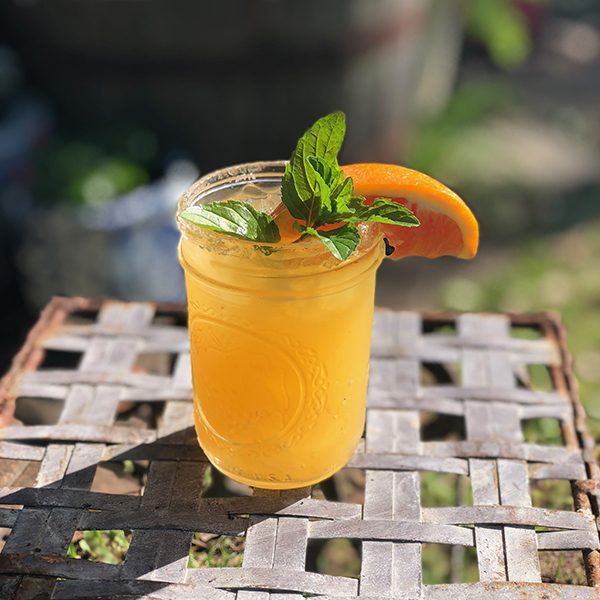 I was inspired by the beautiful "Cara Cara" oranges I spotted at my
local Brookshire Brothers
the other day. These pink oranges are only available for a short season, so keep an eye out! If you're not able to find them, navel oranges (and even grapefruit) work just as well in this recipe.
Another special find was the Himalayan pink rock salt I used to garnish the rim to match the pink hue of the Cara Cara oranges. Bonus: the pink salt is also rich in healthy minerals! If salty isn't your style though, feel free to skip the salted rim. 
If you'd like to sweeten things up a bit, add a little agave nectar (a great natural sweetener option). For any kids or any people with non-alcoholic preferences, skip the liquor and squeeze a few extra oranges to make a beautiful glass of fresh juice instead.
Recommended pairing: Chips and your favorite dips.
Don't forget to garnish with mint sprigs to make your celebration feel extra special.
---
Real Fresh, Real Delicious Orange-Lime Margarita
Makes 1 Cocktail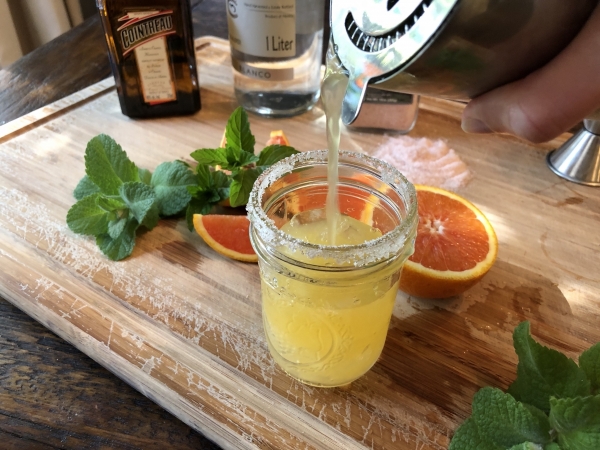 Ingredients
1 ½ ounce freshly squeezed navel or Cara Cara orange juice
¾ ounce freshly squeezed lime juice
½ ounce orange liqueur such as Cointreau or triple sec
1 ½ ounces tequila
Garnish of orange wedge and mint sprig
Optional
: 1 teaspoon agave nectar to sweeten to taste
Optional
: salt for glass rim
Directions
Moisten the rim of a glass with orange wedge and add salt to the rim if desired.
Add orange juice, lime juice, orange liqueur, tequila, and agave nectar to a cocktail shaker filled with ice.
Shake until cold and then strain over crushed ice into glass.
Garnish with an orange wedge and sprig of mint.
Enjoy! 
---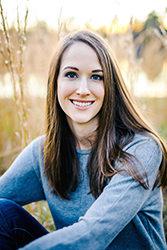 Angela Larson is a registered dietitian (RD) who works with Brookshire Brothers promoting 
real fresh, real delicious
 foods and nutrition education to the community. She is also a clinical dietitian representing Woodland Heights Medical Center in Lufkin where she does outreach education on food and nutrition. Food is her passion, so Angela loves trying new recipes and exploring the more holistic side of nutrition. Angela loves to cook, garden, and spend time outdoors. In addition to the 
Brookshire Brothers blog
, look for Angela's monthly articles in Charm East Texas. 
Monday December 7, 2015
Nature's Health Food - Navel Oranges
Skip the turkey and dressing leftovers and prepare this dish for your family tonight!
To download PDF, click here
Tuesday January 13, 2015
Health Benefits of Fruits and Vegetables…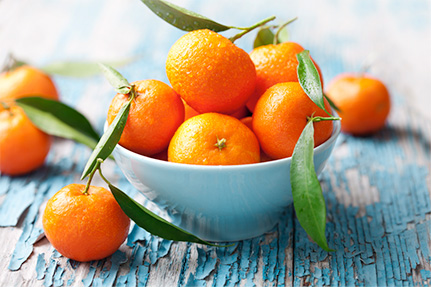 The natural antioxidants in fruits and vegetables will help keep your body working at its best, so consuming a diet that meets your daily recommended amount of fruits and vegetables is one of the best ways to give your body a strong defense against disease. Fruits and vegetables are protective to health as they're helpful at reducing the risk of coronary heart disease, stroke and some cancers. They're also low in calories, which helps prevent obesity … a significant risk factor for type 2 diabetes, cancer and cardiovascular disease.
"Mandarin oranges" is a term that applies to an entire group of citrus fruits. This group includes such varieties as Satsuma, Clementine, Dancy, Honey, Pixie, and tangerines in general.
How to Select Mandarin Oranges
Select fruits that are unblemished and heavy for their size. Avoid those with cuts, soft spots, or mold.
How to Store Mandarin Oranges
They may be stored in a cool, dark spot for a few days, but ideally should be refrigerated to extend shelf life up to 2 weeks.
Nutrition Benefits of Mandarin Oranges
Fat free, saturated fat free, cholesterol free, sodium free, an excellent source of vitamin C and a good source of vitamin A
Top 10 Reasons To Eat MORE Fruits & Vegetables
Why eat MORE fruits and veggies?
10: Color & Texture. Fruits and veggies add color, texture … and appeal …  to your plate.
9: Top 10 Reasons to Eat MORE Fruits and VeggiesConvenience. Fruits and veggies are nutritious in any form – fresh, frozen, canned, dried and 100% juice, so they're ready when you are!
8: Top 10 Reasons to Eat MORE Fruits and Veggies Fiber. Fruits and veggies provide fiber that helps fill you up and keeps your digestive system happy.
7: Top 10 Reasons to Eat MORE Fruits and VeggiesLow in Calories. Fruits and veggies are naturally low in calories. 
6: Top 10 Reasons to Eat MORE Fruits and VeggiesMay Reduce Disease Risk. Eating plenty of fruits and veggies may help reduce the risk of many diseases, including heart disease, high blood pressure, and some cancers. 
5: Top 10 Reasons to Eat MORE Fruits and VeggiesVitamins & Minerals. Fruits and veggies are rich in vitamins and minerals that help you feel healthy and energized. 
4: Top 10 Reasons to Eat MORE Fruits and VeggiesVariety. Fruits and veggies are available in an almost infinite variety…there's always something new to try!
3: Top 10 Reasons to Eat MORE Fruits and Veggies Quick, Natural Snack. Fruits and veggies are nature's treat and easy to grab for a snack.
2: Top 10 Reasons to Eat MORE Fruits and VeggiesFun to Eat! Some crunch, some squirt, some you peel … some you don't, and some grow right in your own backyard!
1: Top 10 Reasons to Eat MORE Fruits and VeggiesFruits & Veggies are Nutritious AND Delicious!
For more information on fruits and vegetables, visit http://www.fruitsandveggiesmorematters.org.