Thursday June 6, 2019
Real Fresh, Real Delicious Sides to Serve With Steak
Round out your steak night with these three nutritious dishes from Angela Larson, RD: Roasted Potato Wedges, Roasted Squash, and Grilled Mushrooms. 
Looking for some tasty sides to accompany your special steak dinner? Check out some of my tried-and-true favorites, perfect quick and easy sides that will cook while your steaks are on the grill!
Grilled Button Mushrooms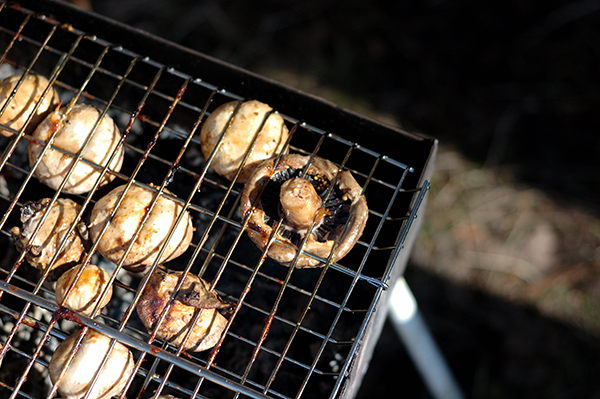 Ingredients
2 pounds white button mushrooms
2 tablespoons extra virgin olive oil
Salt and pepper
Instructions
Wash mushrooms.
Trim stems.
Toss with 2 tablespoons olive oil, and salt and pepper to taste. 
Place on grill gill side down and grill for 6 minutes until charred. 
Flip and grill for an additional 4-6 minutes until charred and tender. 
Serve.
---
Roasted Potato Wedges
Notes:  Choose potatoes that are somewhat uniform in size, about four to six inches long. 
Ingredients
3 tablespoons extra virgin olive oil
2 pounds Russet potatoes, scrubbed
Salt, to taste
Instructions
Position oven racks to top and bottom of oven. 
Preheat oven to 425 degrees. 
Prepare a sheet pan with parchment paper or spray generously with cooking spray. 
Prepare potatoes by cutting into 8 even wedges. 
Toss potatoes with extra virgin olive oil and salt to taste. 
Cover baking sheet tightly with aluminum foil and place in the oven for 10 minutes on bottom rack. 
Remove foil move potatoes to top rack of oven and roast for additional 10-13 minutes until tender and lightly golden brown, rotating pan halfway through cooking time.
---
Roasted Summer Squash
Ingredients
5-6 medium summer squash - zucchini and/or yellow squash will work (as much as can fit in a single layer on a rimmed sheet pan can be used)
2 tablespoons extra virgin olive oil
Salt and pepper
Optional: freshly grated parmesan cheese
Instructions
Position oven racks to top and bottom of oven.
Preheat oven to 425 degrees.
Prepare a sheet pan with parchment paper or spray generously with cooking spray. 
Prepare squash by washing, drying, and cutting into slices about ¼ inch thick.
Place in a single layer on sheet pan and drizzle with olive oil.
Season to taste with salt and pepper. 
Place in oven on bottom rack and cook for 10 minutes.
Rotate pan and move to top rack for an additional 10-12 minutes, until tender and starting to brown on bottom. 
Turn broiler on high and cook for an additional 1-2 minutes until spotty brown on top.
Monitor closely to prevent burning.
Remove from oven and serve immediately with optional grated parmesan cheese.
---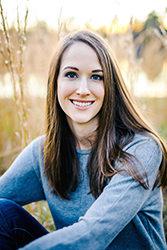 Angela Larson is a registered dietitian nutritionist (RDN) who works with Brookshire Brothers promoting 
real fresh, real delicious
 foods.  Delicious food is her passion, so she loves trying new recipes and exploring the more holistic side of health and nutrition.  When Angela isn't working with Brookshire Brothers, she's a mostly stay-at-home mom who loves to cook, garden, and spend time outdoors with her husband, Austin, and their two daughters.
Monday June 13, 2016
6 Easy Ways to Mushroom with Monterey Mushrooms
Fresh mushrooms are truly a cook's best friend. Whether you need just a little something to dress things up or add a whole new dimension of flavor, your answer is mushrooms!
Basic Preparation: There is no need to peel mushrooms. The only trimming they may need is the stem end, if it's dry, or the tough stem portion of Shiitakes or the root of the Portabella. All other mushroom stems may be prepared along with the caps. Mushrooms can be sliced thick or thin, cut in quarters, coarsely or finely chopped using a sharp knife. For slicing or chopping large quantities, use a food processor with the slicing or wing blade attachment. If a recipe calls for just caps, twist stems loose or separate them from the caps with the tip of a knife.
Sautéing: The most popular way to cook mushrooms. For each eight ounces of mushrooms, melt one tablespoon butter or heat one tablespoon of oil in a large skillet. Add mushrooms. Cook and stir until golden and the released juices have evaporated, about five minutes. Don't overcrowd the skillet or the mushrooms will steam rather than brown.
Microwaving: Mushrooms cook extremely well in the microwave. Simply clean and cook as follows: Put eight ounces thickly sliced mushrooms in a microwavable bowl (no oil or butter needed); cover and cook on HIGH (100% power) for two to three minutes stirring once.
Roasting: Place mushrooms in a shallow baking pan, Toss with a little oil and roast in a 450 F oven, stirring occasionally until brown, about 20 minutes. Use about one tablespoon of oil for each eight ounces of mushrooms.
Grilling or Broiling: Preferred for larger capped mushrooms such as Portabellas and Shiitakes. Lightly brush caps and stems with oil to keep them moist, and season with salt and pepper. Grill or broil 4 to 6 inches from heat source for 4 to 6 minutes on each side, brushing again once or twice.
Seasoning: Mushrooms are very similar to meats and other vegetables. Virtually any and all seasonings go well with mushrooms. If serving as a side dish, use seasonings compatible with the main dish.
These are some easy methods for cooking mushrooms. Get to your local store and grab your favorite variety and fire up the grill...it's summer!