Tuesday September 22, 2015
6 Ways to Avoid Holiday Madness
Summer might have just ended, but the busiest season of the year is right around the corner - the Holiday Season! Fall parties are starting up, which lends its hand to Halloween parties, then Thanksgiving get togethers, Christmas parties, and finally the pinnacle of all, New Year's Eve Celebrations. With this albeit fun, but energy-sucking time of the year, we've got you covered on how to save on time!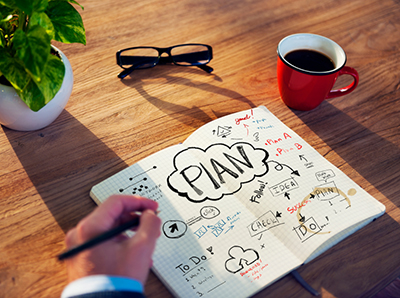 Shop the sale
When running your daily or weekly errands, pay attention to the sale prices and clearance aisles. You may not need it now, but you could next week. If you're already out and about, chances are you have the time to spend now rather than later. Don't put yourself in a bind next week when you need a last minute gift for a birthday party or one more ingredient to finish your meal.
Make a list
Sure, you get the basics every time you go to the store, but the one time you don't make a list is the one time you forget the very thing you went to the store for. Next time, plan ahead and take stock of what items you need.
Avoid peak shopping hours
When shopping during the week, lunchtime and rush hour (5-6 PM) are peak shopping times. To avoid long lines, try mid-morning or mid-afternoon to have a relaxing shopping experience.
Break out the crockpot
The best time saving utensil in your kitchen is your crockpot. Throw everything in before you leave for work and return to a nice smelling house with dinner ready to go.
Delegate
Get your husband and kids involved. While you're cleaning one room, have them clean the others. Or while you're shopping for milk and eggs, have your husband step an aisle over to grab cheese.
Make a routine
This may go against the free spirits, but schedules and routines can really help save time. Set a day of the week for cleaning certain rooms, or cooking certain meals. Whatever things you do everyday, make routines for.