Tuesday November 28, 2017
Thanksgiving may be over but the leftovers are not...
Cooking with Kate: Quick and Easy Thanksgiving Leftover Recipes
Thanksgiving may be over, but that leftover turkey is probably still taking up valuable space in your fridge or freezer. Make room for Christmas baking and party food prep by putting your Thanksgiving favorites to good use with these two easy recipes. Even those who are tired of turkey will chow down on these dishes!
Quick Turkey Chowder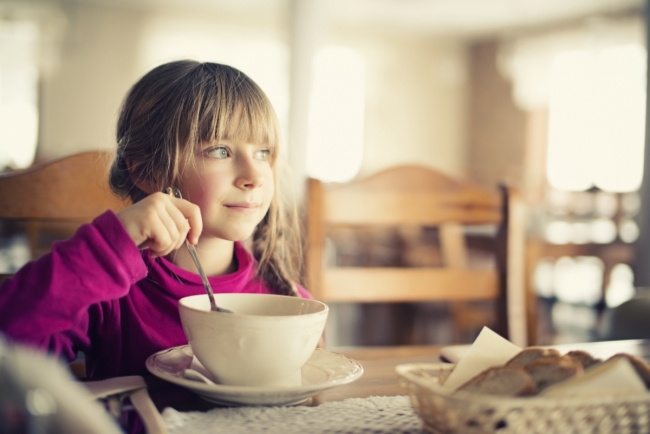 Serving size: 1 cup | Yield: 8 servings
Ingredients
1 cup green onion, thinly sliced
1 cup celery, thinly sliced
4 tablespoons butter
2 (10.5 oz) cans condensed cream of potato soup
2 (16.5 oz) cans cream-style corn
2 cups turkey or chicken stock (not broth)
½ teaspoon nutmeg
Salt and pepper, to taste
2 cups cooked turkey, ½ inch pieces
2 tablespoons fresh parsley, minced
Directions
In a large pot over medium-high heat, sauté green onion and celery in butter until celery is almost tender.
Add potato soup, corn, turkey or chicken stock, and nutmeg. Season generously with salt and black pepper.
Stirring constantly, bring to a gentle boil. Reduce heat to low and add turkey and parsley.
Simmer for 5-10 minutes or until turkey is heated through.
Read more: Get the full scoop on how to prepare this soup as a freezer meal. It's quite the rewarding weekend project!
Loaded Mashed Potato Cakes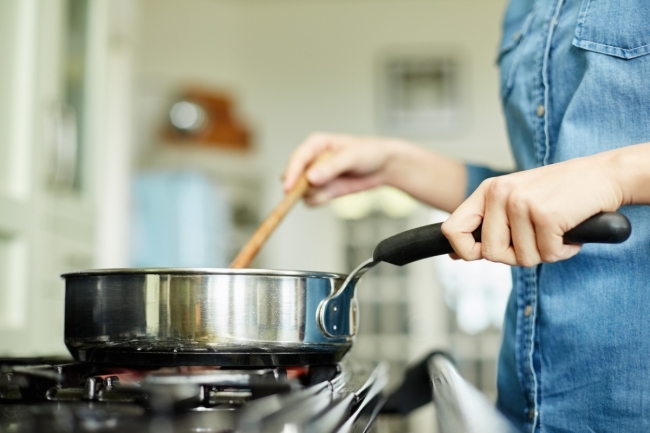 Ingredients
2 cups cold mashed potatoes
1 cup shredded cheese (cheddar or pepper jack)
½ cup flour
6 strips bacon - 
Check out our special prices on Wright Bacon in this week's ad!
1 bunch green onion, thinly sliced – white and green divided
2 cloves garlic, minced
1 teaspoon salt
½ teaspoon pepper
2 tablespoon fresh parsley , minced
2 eggs
4 tablespoons butter
Read more: These cakes can be a GREAT party appetizer. Don't forget to also visit our deli for other great appetizers and holiday deli trays!
Directions
In a skillet, cook the bacon until crispy and drain on a paper towel until cool. Crumble into small bits. Place the bacon bits into a large bowl. Pour off all but 2 tablespoons of bacon grease from the frying pan and cook the garlic and white parts of the green onion over medium heat until translucent. Add garlic and onions to the bacon along with mashed potatoes, cheese, flour, green onions, spices, parsley, and eggs. Blend well with a spoon or your hands; the mixture will be thick and sticky.

Wash and dry your frying pan, then melt 1 tablespoon of butter over medium heat.

Scoop up about ¼ cup of the potato mixture and form it into a ball. Place it in the hot pan, flattening it out until it is ½ – ¾″ thick. Fry for about 3 minutes on each side, until they are lightly golden brown.

For best results, serve immediately, while hot and crispy, with sliced green onions, sour cream, or ketchup.
---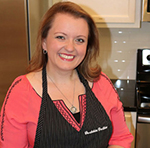 Kate Rudasill, Catering Coordinator for Brookshire Brothers, has been in the food-service industry for the past 14 years. As a graduate of Texas A&M University, a student of The Texas Culinary Academy, and a Nacogdoches, Texas native, Kate grew up with Southern tradition in her blood which caused her to have a deep love for bringing people together with food.
Monday April 10, 2017
Leftover Eggs No More
Grab our Top 5 recipes (courtesy of Betty Crocker) for leftover hard-boiled Easter eggs and enjoy new favorites from sandwiches to pasta salads!
Ham and Egg Salad Sandwiches
Uses 3 eggs
Get rid of more than just your leftover eggs with this recipe! Use up the uneaten ham, too.  Sprinkle in a little broccoli and chives for a new twist on a classic salad. Get the recipe here.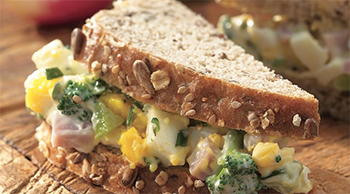 Eggs à la Goldenrod
Uses 4 eggs
This is a classic you won't want to miss! Find the tried and trued 1950's recipe here.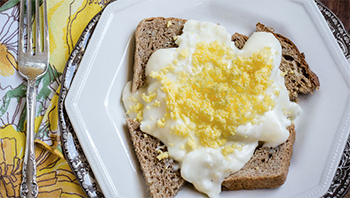 Grilled Honey Mustard Chicken Salad
Uses 3 eggs
Eggs go great in any salad, but what we love more is that this quick and easy salad can be finished in a matter of minutes...all with ingredients you already have in your kitchen! Try the recipe out here.
Blue Cheese Deviled Dogs
Uses 4 eggs
This unexpected, but totally delicious treat will have you wishing for more leftover eggs! Check out the gourmet recipe here.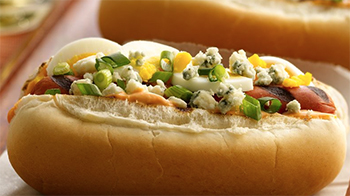 Cobb Salad Wraps
Uses 1 egg
Go for this cobb salad with a twist. Make this fun and easy recipe for your next lunch! Read more on this recipe here.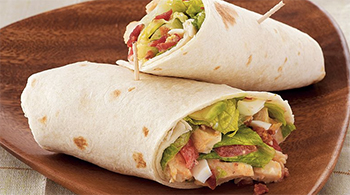 Have fun with these recipes and don't stress about a full refrigerator of leftovers! You'll work through these dishes sooner than you think.