Tuesday January 23, 2018
Cooking with Kate: 6 Easy Steps for Organizing Your Freezer
I love the start of a new year. It's a great opportunity to organize and start fresh after the busy holidays, especially when it comes to the kitchen. In particular, cleaning out your freezer and/or deep freeze gives you a chance to free up a too-full freezer and make plans to re-stock for the busy months ahead. Here are some tips and tricks for keeping your freezers organized, plus a recipe for a yummy freezer-ready meal: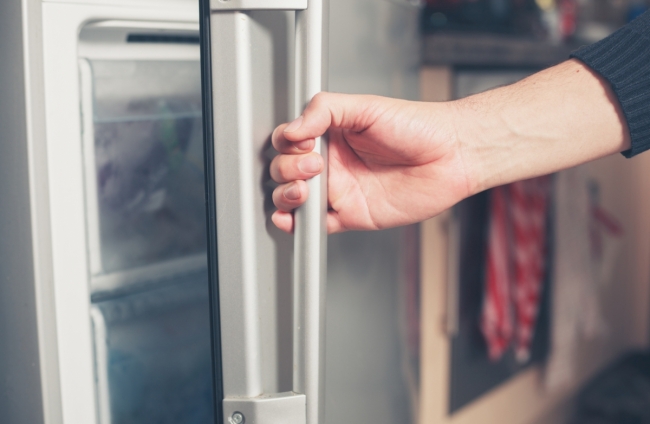 How to Keep Your Freezer Organized in 6 Easy Steps
Label EVERYTHING
Always include what the food is, the date it was prepared, and recommended cooking instructions.
Freeze individual servings
No more thawing an entire bag or container of something you just need a little of. Portion out your meals or ingredients ahead of time, freeze them individually, and then just use what you need.
Freeze things flat
Using gallon or quart sized freezer storage bags is a GREAT way to store a lot of things. Fill the bag, remove the air, and lay it flat to freeze. Once frozen, you can stand it up on its side where it's only an inch or two wide—a great space saving technique!
Inventory (right on your freezer!)
Keep a regular inventory of what you have in your freezer by keeping a list on the door of your pantry or where you write out your grocery list. BONUS: dry erase markers work on most freezer doors so you can write your inventory right where you need it! If you don't want to write directly on the surface in your kitchen, purchase a small magnetic dry erase board and attach it to the side. Review and revise your list each time you use up or add something.
Keep a list of how long food lasts in the freezer
With a full freezer, it may be hard to decide what you need to eat your way through first. Find a good printable, like
the FDA's guide
or
this easy to read sheet
, to keep on hand so you always know which foods should be at the top of your list.
Remove or rearrange freezer shelves
Freezer shelves can sometimes get in the way instead of helping to keep things organized. Most shelves and drawers are adjustable and can be rearranged (or removed) to make the most of available space.
Tomato Basil Chicken
Ingredients
8 chicken breasts, boneless with skin
Salt and pepper to taste
3 tablespoons olive oil
1 tablespoon butter
½ cup dry white wine
1 can (28 oz) diced tomatoes
1 can (14 oz) whole tomatoes
2 tablespoons (heaping) tomato paste
1 package fresh basil, torn into small pieces
8 cloves garlic, peeled and left whole
Directions
Preheat oven to 400 degrees. Salt and pepper chicken breasts.
Heat ovenproof skillet or Dutch oven over medium-high heat. Add olive oil and butter. When oil/butter is hot, add chicken to the pan. Using tongs, brown on all sides, about 2 minutes. Remove chicken from pan.
Pour in wine, scraping the bottom of the pan to loosen any bits. Cook for 1 minute. Pour in tomatoes with their juice and add tomato paste. Add salt and pepper to taste, stirring to combine. Bring sauce to a boil, then turn off heat. Add fresh basil, 8 cloves of peeled (but whole) garlic, and the chicken. Toss to coat the chicken in the sauce. Place the lid on the pot or skillet and cook in the oven for 1 hour.
Remove lid and check sauce. If it's overly thin, remove the chicken from the pot and boil the sauce on the stovetop for 5 to 10 minutes. Check seasonings and add salt and pepper, as needed.
Serve with buttered noodles, steamed rice or roasted potatoes, fresh grated mozzarella and parmesan, a green salad, and crusty garlic bread.
To freeze: Let chicken cool and place in foil pan, baking dish, or gallon freezer storage bag. Cover tightly, label and freeze. Thaw overnight in the fridge before re-heating in the oven or on the stove for 30-45 minutes or until warm.
---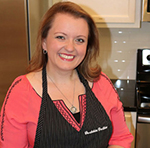 Kate Rudasill, Catering Coordinator for Brookshire Brothers, has been in the food-service industry for the past 14 years. As a graduate of Texas A&M University, a student of The Texas Culinary Academy, and a Nacogdoches, Texas native, Kate grew up with Southern tradition in her blood which caused her to have a deep love for bringing people together with food.
Tuesday December 30, 2014
Freezer Meals
Making food to freeze can be a fun and rewarding weekend project. Whether you set aside individual portions for lunches or freeze whole casseroles, nothing beats having meals at the ready for when you're short on time or want to deliver a home-cooked meal to a friend in need.
Prepping
Stock up. Stock up on sale items when you see them. It's easy to rewrap large amounts of meat and store it in the freezer. Just remember to keep tabs on expiration dates.
Organize your recipes. Whether you use a mobile app, an online recipe box (start one on BettyCrocker.com for free) or keep a binder of recipes, you'll save time by having all your favorites in one place.
Slice and dice. When you get home from the store, clean and dry your fruits and veggies. Cut them up according to your recipes and divide into freezer bags or containers. Remember to date and label the packages.
Meat shortcut. Brown several pounds of ground beef ahead of time and freeze in one-cup portions. These packages are great to take out and sprinkle on pizza, add to spaghetti sauce or layer with mashed potatoes and corn for a quick shepherd's pie.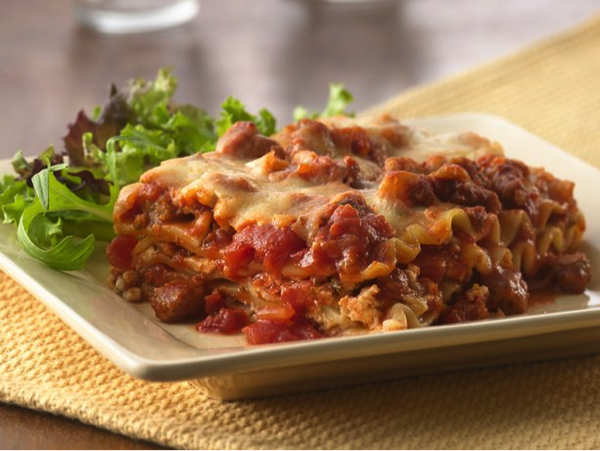 Making and Freezing
Cool quickly. Cool items quickly to about 100 °F before freezing to retain the best flavor. The slower food freezes, the larger the ice crystals are, which makes food mushy when thawed.
Safety first. Don't let perishable foods such as meats, eggs, dairy products, fruits and vegetables stand at room temperature to cool. Instead, place them in the refrigerator before freezing.
Make two, freeze one. Double the recipes of your favorite pasta bakes, casseroles, sauces and stews and freeze an extra batch for later.
Soup scoop. Most broth-based soups freeze well for up to 6 months. So if you're not freezing your leftover soup already, it's time to start. To do so, pour soup into freezer containers, leaving ¼- to ½-inch of room at the top (soups expand as they freeze). Soups made with cream may separate after freezing. To freeze this type of soup, skip the cream and add it after reheating thoroughly.
Freeze in portion sizes. For foods you'd like to use in small portions or keep from getting mushy, (think meatballs, rice and berries) spread evenly on a cookie sheet and place in the freezer for 15 to 30 minutes. This allows for individual freezing and easier-to-manage portion sizes.
Thawing and Enjoying
Second serving of soup. Thick soups become even thicker during storage, so while reheating soups, add a little broth, milk or half-and-half until the soup reaches your desired consistency. Thaw frozen soups overnight in the refrigerator before reheating.
Freeze it and don't forget it. Try to eat your freezer meals within three weeks—otherwise, you're likely to risk freezer burn or worse yet, forgetting all about it. Before baking, thaw in refrigerator overnight. Bake as directed, and add 5-10 minutes to the baking time.
Rules of the thaw. Meat and poultry can be safely frozen twice—once when fresh, and once after cooking. Refrigerate meats to cool quickly, then cut into meal-sized amounts or slices for freezing. Thawed fish and seafood on the other hand, should never be refrozen.