Monday November 2, 2015
Nature's Health Food - Sweet Potatoes
Sweet potatoes. A staple for Thanksgiving, but have you tried them like this?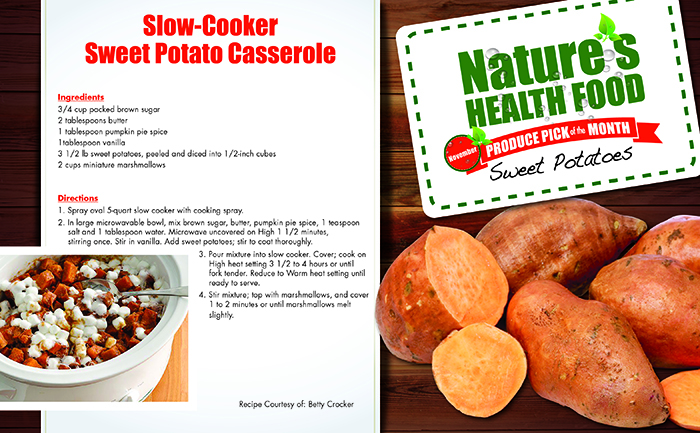 To download PDF, click here
Monday November 2, 2015
From the Farm to Your Table
Everyone loves fall. The cool crisp, air, the leaves changing gorgeous colors, and outings to pick pumpkins and apples, make it the perfect season for a farm-to-table dinner party. The flavors of fall, anchored by spice and pumpkin, are different compared to spring or summer fruits and vegetables, with notable flavors of citrus and floral. The fall harvest is perfect to create hearty stews, apple cider, pumpkin pies, and roasted squash and sweet potato dishes. Here's a few simple tips on how to host a memorable farm-to-table dinner.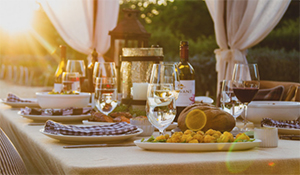 Plan Your Menu According to the Season
Flexibility is key. Go to your local grocer's produce department and get inspiration for your menu. Depending upon your area, you'll like find fall staples like a variety of squashes – delicata, butternut, acorn. A wide of variety of apples will also likely be available – remember these are out year round – but they will be best from September to November. Pears, Sweet Potatoes and Mushrooms are also at their peak this season – so look for these on your trip to the market.
Keep it Simple
A fall salad complete with spinach and the best fall fruits and vegetables will please your guests. Plate a different fresh herb on each setting to keep it fresh. Top simply with some cracked sea salt or fresh mozzarella cheese and a drizzle of balsamic vinegar. Serve with the best simple flavored wines for a full palate of delightfulness.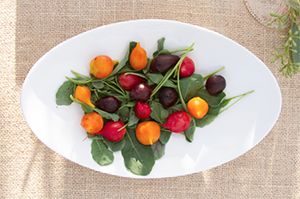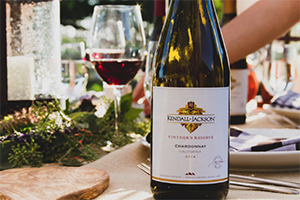 Consider Fresh Herbs and Seasonal Vegetables as Decorations
There are many beautiful fresh herb leaves that can be used to beautifully decorate your table in a fresh and natural way. Bay leaves and other herbs when bunched together and tied with a string make a great base for a place card or look pretty underneath a roasted veggie or main plated dish. Pumpkins and squash are abundant this season and make for beautiful table scapes. Try using a pumpkin as your vase for fresh flavors for extra flair.
Pair Wines According to Flavor & Color
When thinking about which wines to pair with the farm-to-table menu, keep in mind that often pairing a wine is as simple as matching the color of your dish to the color of your wine. For example, delicata or yellow squash will pair well with Sauvignon Blanc or Chardonnay – the citrus and fruit flavors in these wines will balance with the vegetables nicely. Try Kendall-Jackson AVANT Sauvignon Blanc or Vintner's Reserve Chardonnay. For darker vegetables like pumpkin or mushrooms, choose Pinot Noir that will pair with more earthy flavors like Kendall-Jackson's Grand Reserve Pinot Noir or AVANT Red Blend. Consider the flavors in addition to the colors of your dish and match those to the flavor descriptors in the wine. 
Enjoy
Once your menu and decor is set, enjoy with family and friends!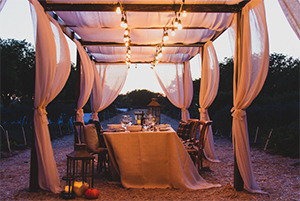 Monday October 19, 2015
Cooking with Kate: Finally Fall
The temperatures are finally dropping. Time for scarves and boots, crunchy leaves, fire pits, and all things pumpkin! Not only is pumpkin a staple ingredient for pumpkin pies and muffins, it is a good source of fiber, Vitamin A, Vitamin C, and beta carotene. Pumpkin seeds are also high in protein. Here are a couple of my favorite savory pumpkin recipes to start out the fall pumpkin season.
Spiced Pumpkin Seeds
2 cups raw pumpkin seeds
4 tablespoons butter, melted
½ teaspoon seasoned salt
½ teaspoon garlic salt
1 tablespoon Worcestershire sauce
Preheat oven to 275°F. Spray a rimmed cookie sheet with non-stick spray. In a medium bowl, combine all ingredients except the pumpkin seeds. Mix well. Add the seeds and toss to coat. Spread seasoned seeds on the prepared pan and roast at 275°F for 1 hour, stirring every 15 minutes, until toasted and crisp. Store in an airtight container.
Roasted Pumpkin Soup
2 medium sugar or pie pumpkins, fresh
Sugar or pie pumpkins differ from carving pumpkins. They are smaller, more dense, and have more flavor than carving pumpkins.
3 (15 oz) cans packed pumpkin puree may be substituted for the roasted pumpkin
1 medium sweet onion, diced
½ stick butter
1 quart chicken stock or broth
1 teaspoon salt
½ teaspoon ground black pepper
¼ teaspoon ground cinnamon
¼ teaspoon ground ginger
1 pinch ground nutmeg
1 cup heavy cream + extra for garnish
¼ - ½ cup toasted pumpkin seeds, for garnish
Preheat oven to 300°F. Cut and remove a small circle at the top of each pumpkin. Remove pulp and seeds; discard. Place pumpkins on a baking sheet and roast at 300°F for 30-45 minutes or until pumpkins are tender. Let cool slightly before removing pumpkin flesh from skin. Set aside.
In a large pot, melt butter and sauté diced onion until soft (about 5 minutes). Add chicken stock, pumpkin flesh (or canned pumpkin), and spices. Mash pumpkin slightly and mix well. Bring to a simmer over medium heat and cook until heated through (10-15 minutes), stirring occasionally. Working in batches, transfer the soup mixture into a blender and puree until completely smooth and creamy. A hand or immersion blender may also be used. Return the soup to the pot and add the heavy cream. Keep warm over medium-low heat until ready to serve.
Ladle soup into soup bowls or small hollowed out pumpkins. Garnish with a drizzle of heavy cream and a sprinkle of toasted pumpkin seeds. Serve immediately. Makes 6-8 servings.
Tuesday September 15, 2015
Bringing Fall to the Neighborhood
Gather guests around an outdoor fire pit or an indoor fireplace. Cheer them with cheese and cider. That's just the beginning! Soup and salad are the perfect endings to an afternoon doing invigorating yard work, volunteering, crafting or baking together.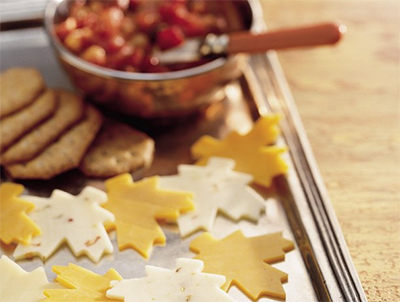 Soup Service
Try a variety of soups, but keep the favorites for your less adventurous eaters such as Taco Soup, Vegetable Soup, Beef Stew, or Chili.
Serve Slow-Cooker soups for easy prep.
Make your own bread bowls. To make, cut off tops of small, round bread loaves, and scoop out the bread from the loaves, leaving a 1-inch-thick wall (use the scooped-out bread for bread crumbs another time). Ladle soup into loaves just before serving; replace tops.
Buffet Best 
Have guests serve themselves buffet-style. Have TV trays or other trays available for guests to place their dishes and silverware on. They can then easily balance their meals on their laps while watching the big screen or sitting by the fire.
Make it easy for guests to grab silverware and a napkin by wrapping each place setting in a napkin with a piece of raffia or twine, like a package.
Centerpieces that "Center" Around Your Theme
Arrange apples and bananas in a wicker basket for an apple-picking party.
Arrange fall garden produce and colorful leaves for a yard clean-up party.
Or let an array of homemade bakery treats be your centerpieces. We love fall desserts that use apples, peaches, and pumpkins!
Favors & Crafts
Get ideas from Home Design magazines on the latest fall craft. Some of our favorite easy fall decor staples are wreaths, centerpieces and candles.
Send guests home with bags of home-baked or hand-made goodies to bring fall to their homes too.
Tuesday August 4, 2015
Fit Tips for Fall
As your summer season of relaxation, vacations, and sunny days turns to a fall season of sporting events, kids errands, and school - where does that leave the time to stay fit? Staying on track with diet and/or workout plans can be difficult with busy schedules, but here are some great tips that don't take a lot of time!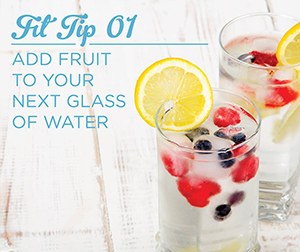 Water's natural benefits give much needed hydration and energy, but adding a variety of fruit can help with detoxing as well as give it a flavorful boost! 
Try these fruits in your next glass:
Lemons
Strawberries
Blueberries
Raspberries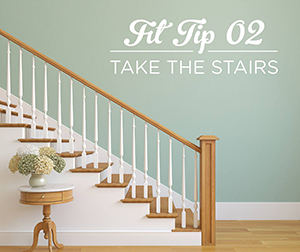 Improve your cardiovascular health by skipping the elevator ride and taking the stairs. With zero added time to your daily schedule, you can get a mini workout in every day by this simple tip.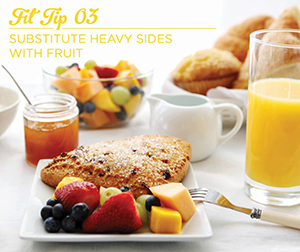 Ever get that mid-morning or afternoon sluggish feeling? Try replacing your next basket of french fries with a cup of fruit. Expand your lunch options with many different sides such as fresh fruits, salads, or salsas. This could help your sweet tooth, too!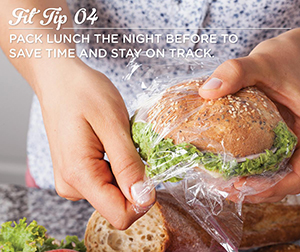 As you start to pack those school lunches, why not make yourelf a lunch at the same time? This small tip can change your entire perspective on the "what's for lunch?" debate. Keep fresh veggies and whole grain bread for simple and nutritious sandwiches for your busy schedule.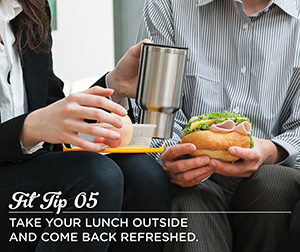 Vitamin D does your body good! Step outside (but stay in the shade) for a midday pick-me-up. Invite a friend for daily outdoor lunches and watch the seasons, and temperatures, change.
Pages