Tuesday July 9, 2019
Real Fresh, Real Delicious: Delightful Watermelon Treats
Watermelon. I don't think one word conjures up images of hot summer days quite like that one.  Watermelon is one of the most versatile, well-loved, and affordable fruits
at your neighborhood Brookshire Brothers
. Even better, watermelon is a nutrition workhorse, perfect for anyone's diet. And at only 90 calories and 22 grams of net carbs per two cups, it is the perfect
un
-guilty pleasure.
Watermelon is loaded with vitamin C, nearly all the B vitamins, and difficult-to-get-enough-of minerals like iron, magnesium, and potassium. Watermelon makes a great workout recovery drink, plus it is exceptionally hydrating on a hot summer day with a makeup of 92% water. It has a perfect balance of natural carbohydrates, electrolytes, and even some proteins that can be helpful for recovery from strenuous activity while also preventing dehydration.
One watermelon can feed a crowd, and every part of the watermelon can be consumed with some preparation—even the rinds and the seeds! Although simple slices and chunks are the most popular ways to get a watermelon fix, watermelon is actually incredibly versatile with recipes spanning from breakfast time to dinner time, and everything in between.  For an amazing compilation of recipe ideas and even more delicious watermelon information, check out Watermelon.org for inspiration—including these three recipes below!

Fruity Fresh Mozzarella Salad
Ingredients
2 cups seeded small watermelon balls
2 cups fresh mozzarella pieces
1 cup chopped fresh basil (purple or green)
Bunch scallions, trimmed and chopped
1/3 cup extra virgin olive oil
Pinch salt and pepper to taste
Dash balsamic vinegar as desired
Directions
Toss together the watermelon, mozzarella, basil, scallions and oil.
Season with salt and pepper to taste.
Serve over a bed of baby greens with crostini on the sides.
Drizzle a bit of balsamic vinegar over if desired.
---
 Watermelon Dippers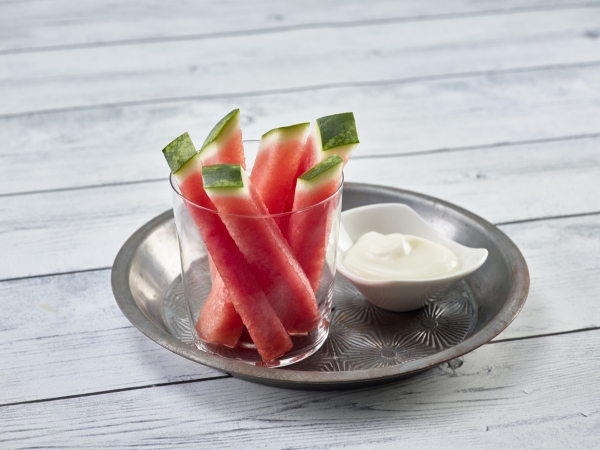 Ingredients
8 ounces sour cream
4 tablespoons sugar
1 teaspoon vanilla extract
1 serving watermelon stix or small wedges
Directions
Blend together the sour cream, sugar and vanilla in a small serving bowl.
Use as a dip for the watermelon.
---

Watermelon Lemonade
Ingredients
1/2 cup lemon juice
2 1/2 cups water
2/3 cups agave syrup
2 cups watermelon chunks
Directions
Place all the ingredients in a blender and blend until smooth.
Serve over ice. 
---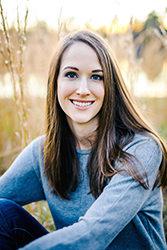 Angela Larson is a registered dietitian nutritionist (RDN) who works with Brookshire Brothers promoting 
real fresh, real delicious
 foods.  Delicious food is her passion, so she loves trying new recipes and exploring the more holistic side of health and nutrition.  When Angela isn't working with Brookshire Brothers, she's a mostly stay-at-home mom who loves to cook, garden, and spend time outdoors with her husband, Austin, and their two daughters.
Tuesday December 18, 2018
Mrs. Lynne's Famous Holiday Party Punch
This holiday, we are delighted to feature Mrs. Lynne Haney with Lufkin Coca-Cola and her famous Holiday Party Punch. Simple to make and spectacular to taste, this punch is everything you and your favorite folks needs for a holiday get-together. Trust us, you'll be thanking Mrs. Lynne later!
Lufkin Coca-Cola has always been one of our favorite companies to collaborate with because our stories and values have grown from the same rich Texas roots. We both began as family-owned companies in the early 1900's and care deeply about our local communities. What an honor it is to live and work alongside another local business always seeking better growth for our community!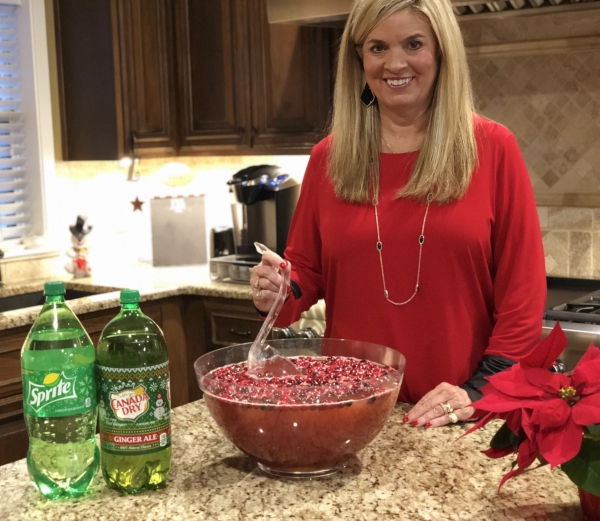 And oh by golly,
DON'T FORGET
: The deals are coming down like confetti this week, one of which is PERFECT for this recipe!
Coca-Cola and Dr Pepper products (2 liter bottles) are $0.88,* now through January 1.**
THAT'S RIGHT, you better check your RSVP list twice—you might need to double down on this great deal!! 
*When you buy 5
**Offer valid at these participating stores: Groveton, Trinity, Apple Springs, Corrigan, Diboll, Huntington, Pollok, Wells, Zavalla, Livingston, Onalaska, and all Lufkin locations.
Mrs. Lynne's Famous Holiday Party Punch
This recipe is wonderful for any occasion but we especially love it during the holidays! So easy, so yummy, such a great compliment to your holiday party!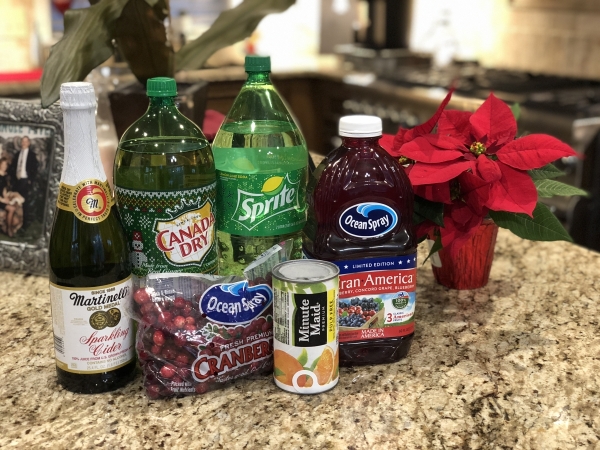 INGREDIENTS
One 2 liter bottle of Sprite, chilled
One 2 liter bottle of Ginger Ale, chilled
25 ounces (one bottle) Sparkling Cider, chilled
12 ounces Frozen Orange Juice Concentrate, slightly thawed
64 ounces (one bottle) Cranberry Juice, chilled
Fresh Cranberries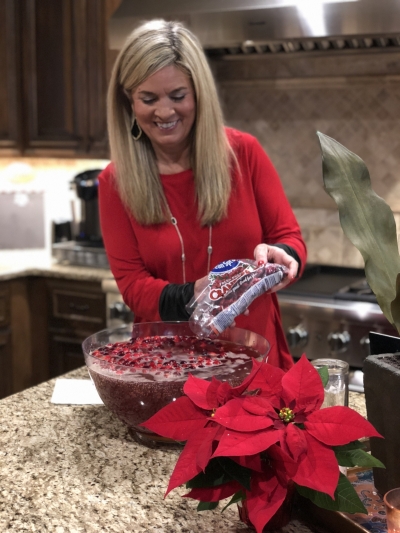 DIRECTIONS
Combine all ingredients together, stir… and serve! ENJOY!
PRO TIPS
Serves approximately 35 one-cup servings. Depending on party size, you may want to double or triple the recipe. When determining amount to make, take into consideration the size of your cups, and keep in mind that guests may want seconds (or even thirds).
If you would like your party punch to have a little more "punch", add champagne!
Monday April 30, 2018
Real Fresh, Real Delicious Orange-Lime Margarita
Looking for a light and festive drink for your Cinco de Mayo celebration? Try making a classic margarita from scratch with this simple, refreshing recipe featuring some bright and fun citrus—perfect to kick the party off!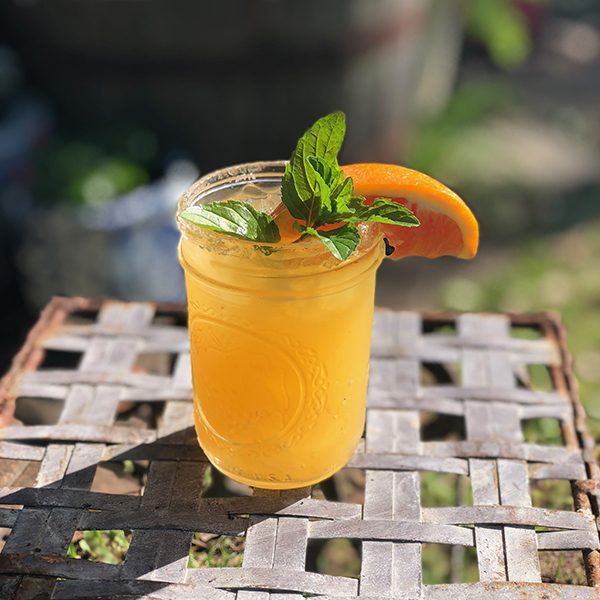 I was inspired by the beautiful "Cara Cara" oranges I spotted at my
local Brookshire Brothers
the other day. These pink oranges are only available for a short season, so keep an eye out! If you're not able to find them, navel oranges (and even grapefruit) work just as well in this recipe.
Another special find was the Himalayan pink rock salt I used to garnish the rim to match the pink hue of the Cara Cara oranges. Bonus: the pink salt is also rich in healthy minerals! If salty isn't your style though, feel free to skip the salted rim. 
If you'd like to sweeten things up a bit, add a little agave nectar (a great natural sweetener option). For any kids or any people with non-alcoholic preferences, skip the liquor and squeeze a few extra oranges to make a beautiful glass of fresh juice instead.
Recommended pairing: Chips and your favorite dips.
Don't forget to garnish with mint sprigs to make your celebration feel extra special.
---
Real Fresh, Real Delicious Orange-Lime Margarita
Makes 1 Cocktail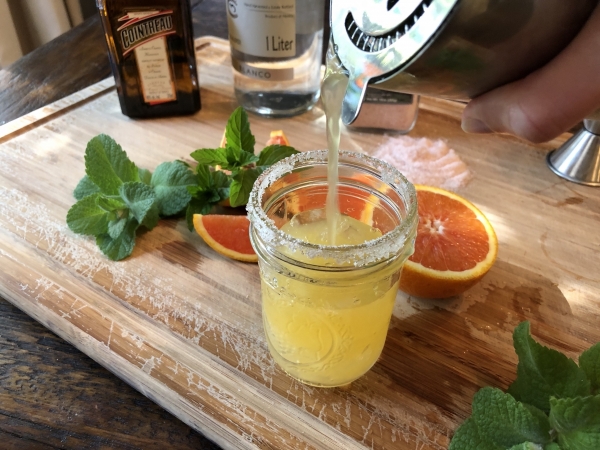 Ingredients
1 ½ ounce freshly squeezed navel or Cara Cara orange juice
¾ ounce freshly squeezed lime juice
½ ounce orange liqueur such as Cointreau or triple sec
1 ½ ounces tequila
Garnish of orange wedge and mint sprig
Optional
: 1 teaspoon agave nectar to sweeten to taste
Optional
: salt for glass rim
Directions
Moisten the rim of a glass with orange wedge and add salt to the rim if desired.
Add orange juice, lime juice, orange liqueur, tequila, and agave nectar to a cocktail shaker filled with ice.
Shake until cold and then strain over crushed ice into glass.
Garnish with an orange wedge and sprig of mint.
Enjoy! 
---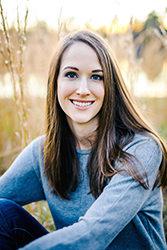 Angela Larson is a registered dietitian (RD) who works with Brookshire Brothers promoting 
real fresh, real delicious
 foods and nutrition education to the community. She is also a clinical dietitian representing Woodland Heights Medical Center in Lufkin where she does outreach education on food and nutrition. Food is her passion, so Angela loves trying new recipes and exploring the more holistic side of nutrition. Angela loves to cook, garden, and spend time outdoors. In addition to the 
Brookshire Brothers blog
, look for Angela's monthly articles in Charm East Texas. 
Thursday April 27, 2017
Cinco de Drinko
Throw a Cinco de Mayo fiesta like your amigos have never seen before! This Cinco de Drinko Guide will make you wish it was Cinco de Mayo year-round!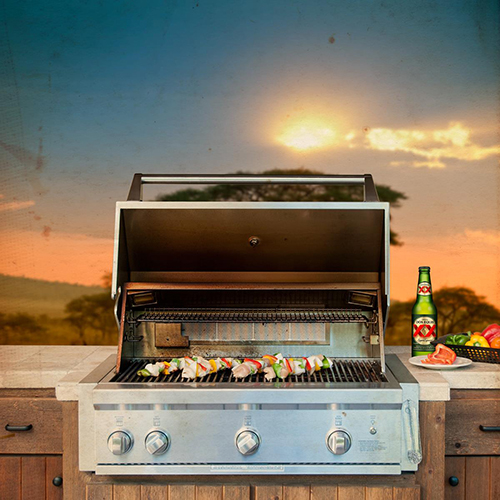 Dos Equis pairs well with any season, but especially grilling season. The refreshing and distinctive taste of Dos Equis Lager brings out the smoke and grilling flavor notes from any chicken or seafood dish, but we recommend this pairing. 
The Chelada
This may be roughly translated as "cold beer," but we think it's more than just that. This authentic cocktail concoction consists of a delicious mix of beer with lime. It is authentic to Mexico and has landed itself as our #1 pick for your Cinco Celebration. Simply mix Dos Equis Lager and the juice from one lime and call yourself bartender for the night. Before you pour, rim your glass with salt and you've just taken your party to the next notch.
Find out more about Dos Equis from our Beverage Depot. Check out What's Hot here!
Dos Equis Coconut Beer Shrimp with Sweet & Tangy Sauce
You'll be able to taste the highlighted sweet notes from cirtus orange marmalade and coconut through the malt, hops and unique strains of yeast found in Dos Equis Lager. 
Ingredients
4 eggs
1 cup Dos Equis
3-1/2 tsp Creole seasoning (divided use)
1-1/4 cup all-purpose flour
2 Tbsp baking powser
48 large raw shrimp, peeled, tails on, de-veined (Find what you need in your local Brookshire Brothers Market department!)
1-1/2 to 2 cups fresh or moist-packed shredded coconut
Oil for deep frying
2 cups orange marmalade (for the Sweet & Tangy Sauce)
1/4 Creole or Dijon Mustard (for the Sweet & Tangy Sauce)
3 Tbsp shredded horseradish (for the Sweet & Tangy Sauce)
Directions
Combine eggs, beer, 1 tsp Creole seasoning, flour and baking powder. Blend well. Season shrimp with remaining seafood seasoning. Dip the shrimp in beer batter and roll in coconut. Fry in oil heated to 350°F. in deep fryer, wok or deep saucepan. The oil should be at least 1-1/2 inches deep. Drop shrimp in a few at a time and fry until golden brown. Remove and drain on paper towel. For the Sweet & Tangy Sauce, blend ingredients and serve.
Cheers to you this Cinco de Mayo!
Friday September 18, 2015
Ladies With Game Playbook
Football never looked better! Ladies, we've got your drink menu covered for Sunday football games with your man.