Tuesday July 9, 2019
Real Fresh, Real Delicious: Delightful Watermelon Treats
Watermelon. I don't think one word conjures up images of hot summer days quite like that one.  Watermelon is one of the most versatile, well-loved, and affordable fruits
at your neighborhood Brookshire Brothers
. Even better, watermelon is a nutrition workhorse, perfect for anyone's diet. And at only 90 calories and 22 grams of net carbs per two cups, it is the perfect
un
-guilty pleasure.
Watermelon is loaded with vitamin C, nearly all the B vitamins, and difficult-to-get-enough-of minerals like iron, magnesium, and potassium. Watermelon makes a great workout recovery drink, plus it is exceptionally hydrating on a hot summer day with a makeup of 92% water. It has a perfect balance of natural carbohydrates, electrolytes, and even some proteins that can be helpful for recovery from strenuous activity while also preventing dehydration.
One watermelon can feed a crowd, and every part of the watermelon can be consumed with some preparation—even the rinds and the seeds! Although simple slices and chunks are the most popular ways to get a watermelon fix, watermelon is actually incredibly versatile with recipes spanning from breakfast time to dinner time, and everything in between.  For an amazing compilation of recipe ideas and even more delicious watermelon information, check out Watermelon.org for inspiration—including these three recipes below!

Fruity Fresh Mozzarella Salad
Ingredients
2 cups seeded small watermelon balls
2 cups fresh mozzarella pieces
1 cup chopped fresh basil (purple or green)
Bunch scallions, trimmed and chopped
1/3 cup extra virgin olive oil
Pinch salt and pepper to taste
Dash balsamic vinegar as desired
Directions
Toss together the watermelon, mozzarella, basil, scallions and oil.
Season with salt and pepper to taste.
Serve over a bed of baby greens with crostini on the sides.
Drizzle a bit of balsamic vinegar over if desired.
---
 Watermelon Dippers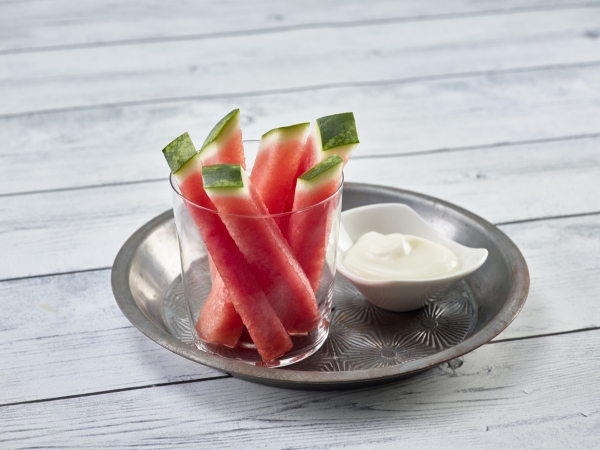 Ingredients
8 ounces sour cream
4 tablespoons sugar
1 teaspoon vanilla extract
1 serving watermelon stix or small wedges
Directions
Blend together the sour cream, sugar and vanilla in a small serving bowl.
Use as a dip for the watermelon.
---

Watermelon Lemonade
Ingredients
1/2 cup lemon juice
2 1/2 cups water
2/3 cups agave syrup
2 cups watermelon chunks
Directions
Place all the ingredients in a blender and blend until smooth.
Serve over ice. 
---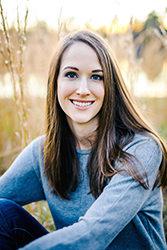 Angela Larson is a registered dietitian nutritionist (RDN) who works with Brookshire Brothers promoting 
real fresh, real delicious
 foods.  Delicious food is her passion, so she loves trying new recipes and exploring the more holistic side of health and nutrition.  When Angela isn't working with Brookshire Brothers, she's a mostly stay-at-home mom who loves to cook, garden, and spend time outdoors with her husband, Austin, and their two daughters.