Tuesday December 18, 2018
Mrs. Lynne's Famous Holiday Party Punch
This holiday, we are delighted to feature Mrs. Lynne Haney with Lufkin Coca-Cola and her famous Holiday Party Punch. Simple to make and spectacular to taste, this punch is everything you and your favorite folks needs for a holiday get-together. Trust us, you'll be thanking Mrs. Lynne later!
Lufkin Coca-Cola has always been one of our favorite companies to collaborate with because our stories and values have grown from the same rich Texas roots. We both began as family-owned companies in the early 1900's and care deeply about our local communities. What an honor it is to live and work alongside another local business always seeking better growth for our community!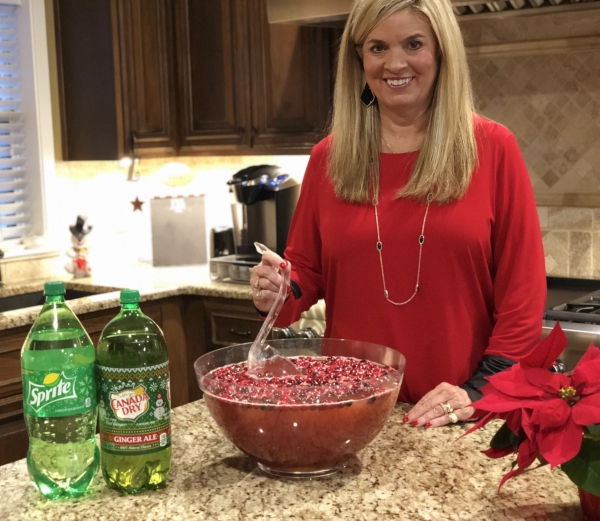 And oh by golly,
DON'T FORGET
: The deals are coming down like confetti this week, one of which is PERFECT for this recipe!
Coca-Cola and Dr Pepper products (2 liter bottles) are $0.88,* now through January 1.**
THAT'S RIGHT, you better check your RSVP list twice—you might need to double down on this great deal!! 
*When you buy 5
**Offer valid at these participating stores: Groveton, Trinity, Apple Springs, Corrigan, Diboll, Huntington, Pollok, Wells, Zavalla, Livingston, Onalaska, and all Lufkin locations.
Mrs. Lynne's Famous Holiday Party Punch
This recipe is wonderful for any occasion but we especially love it during the holidays! So easy, so yummy, such a great compliment to your holiday party!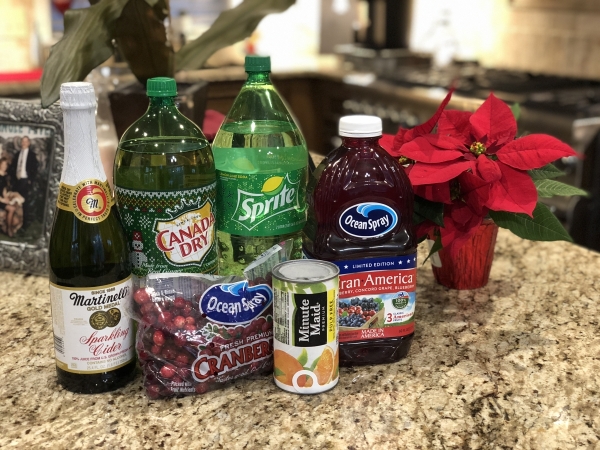 INGREDIENTS
One 2 liter bottle of Sprite, chilled
One 2 liter bottle of Ginger Ale, chilled
25 ounces (one bottle) Sparkling Cider, chilled
12 ounces Frozen Orange Juice Concentrate, slightly thawed
64 ounces (one bottle) Cranberry Juice, chilled
Fresh Cranberries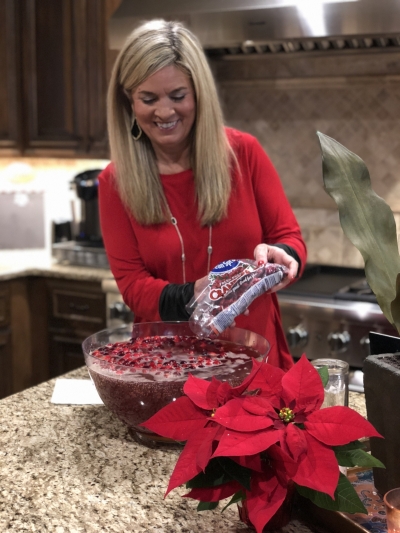 DIRECTIONS
Combine all ingredients together, stir… and serve! ENJOY!
PRO TIPS
Serves approximately 35 one-cup servings. Depending on party size, you may want to double or triple the recipe. When determining amount to make, take into consideration the size of your cups, and keep in mind that guests may want seconds (or even thirds).
If you would like your party punch to have a little more "punch", add champagne!
Monday November 2, 2015
From the Farm to Your Table
Everyone loves fall. The cool crisp, air, the leaves changing gorgeous colors, and outings to pick pumpkins and apples, make it the perfect season for a farm-to-table dinner party. The flavors of fall, anchored by spice and pumpkin, are different compared to spring or summer fruits and vegetables, with notable flavors of citrus and floral. The fall harvest is perfect to create hearty stews, apple cider, pumpkin pies, and roasted squash and sweet potato dishes. Here's a few simple tips on how to host a memorable farm-to-table dinner.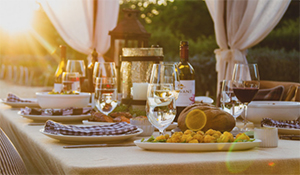 Plan Your Menu According to the Season
Flexibility is key. Go to your local grocer's produce department and get inspiration for your menu. Depending upon your area, you'll like find fall staples like a variety of squashes – delicata, butternut, acorn. A wide of variety of apples will also likely be available – remember these are out year round – but they will be best from September to November. Pears, Sweet Potatoes and Mushrooms are also at their peak this season – so look for these on your trip to the market.
Keep it Simple
A fall salad complete with spinach and the best fall fruits and vegetables will please your guests. Plate a different fresh herb on each setting to keep it fresh. Top simply with some cracked sea salt or fresh mozzarella cheese and a drizzle of balsamic vinegar. Serve with the best simple flavored wines for a full palate of delightfulness.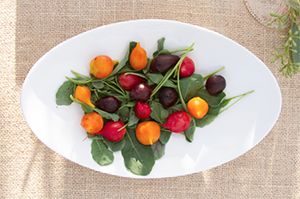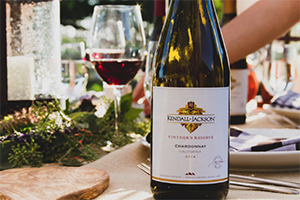 Consider Fresh Herbs and Seasonal Vegetables as Decorations
There are many beautiful fresh herb leaves that can be used to beautifully decorate your table in a fresh and natural way. Bay leaves and other herbs when bunched together and tied with a string make a great base for a place card or look pretty underneath a roasted veggie or main plated dish. Pumpkins and squash are abundant this season and make for beautiful table scapes. Try using a pumpkin as your vase for fresh flavors for extra flair.
Pair Wines According to Flavor & Color
When thinking about which wines to pair with the farm-to-table menu, keep in mind that often pairing a wine is as simple as matching the color of your dish to the color of your wine. For example, delicata or yellow squash will pair well with Sauvignon Blanc or Chardonnay – the citrus and fruit flavors in these wines will balance with the vegetables nicely. Try Kendall-Jackson AVANT Sauvignon Blanc or Vintner's Reserve Chardonnay. For darker vegetables like pumpkin or mushrooms, choose Pinot Noir that will pair with more earthy flavors like Kendall-Jackson's Grand Reserve Pinot Noir or AVANT Red Blend. Consider the flavors in addition to the colors of your dish and match those to the flavor descriptors in the wine. 
Enjoy
Once your menu and decor is set, enjoy with family and friends!