Tuesday September 3, 2019
Gather For Family Meals Month
September is National Family Meals Month™. Let's celebrate by sharing one more family meal per week! Kids who eat with their families regularly are better nourished, have lower rates of obesity and do better in school. Join the fun and help us bring awareness to these benefits with these coloring sheets! Children can complete either sheet for a chance to be featured on our social media during September. At the end of the month, one drawing will be selected to win a special prize!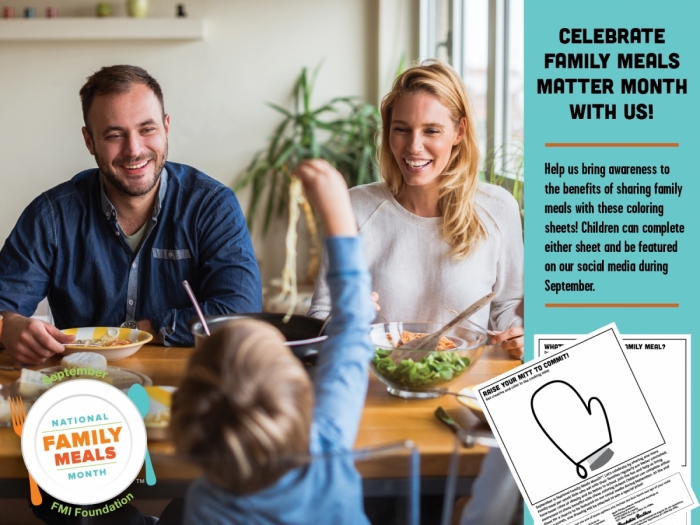 To submit, please use one of these options and include the first name and age of your child.
Via Social Media: You may upload your pictures to social media and tag us at the following handles:
Saturday March 9, 2019
Create Your Own Milk Flavor & Win!
Hiland Dairy's spring milk selection is now available for a limited time! While their flavor lineup is quite delicious already, they're always looking for the next best flavor and they need YOUR help! What flavor would you make if you could? 
Create your own flavor for a chance to win a Hiland prize pack! The winning flavor will also be featured on The Hiland Home Blog and considered for future flavor lineups.
Thursday April 5, 2018
2018 Wisconsin Grilled Cheese Showdown

MAY THE MOUTH-WATERING CREATIONS COMMENCE. 
It's time for the annual Wisconsin Grilled Cheese Recipe Showdown – a nationwide grilled cheese recipe competition. New for 2018, the contest features four categories and even more prize money. And as always, enter as many recipes as you'd like.
Each week through May 15, a winning recipe from a previous year will be featured
in our weekly ad
. View the full recipe below, pick up the featured cheese in store (and
on sale
), and try it out yourself!
You may find yourself inspired to come up with your own creation to enter for a chance to win up to $40,000 in prizes.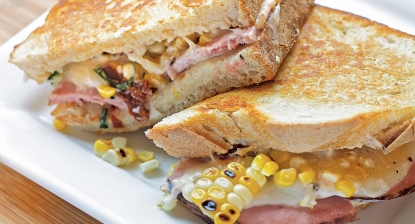 Rich Wisconsin cream cheese and fresh mozzarella come together to complement the light and delicate flavors of farm-fresh ingredients and tangy sourdough bread. With sliced ham, corn on the cob, and sundried tomatoes, it's tasty at its tastiest. Get the recipe.
This spicy number is loaded with Wisconsin pepper jack cheese, quick pickled jalapenos, Sriracha, ranch dressing and a fried egg.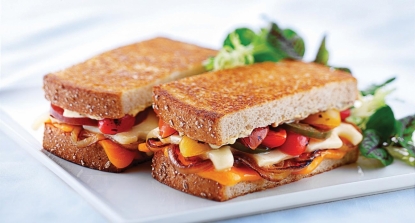 A delightful ensemble of Wisconsin Aged Cheddar, Baby Swiss, and caramelized onions on whole-grain bread—get the recipe here.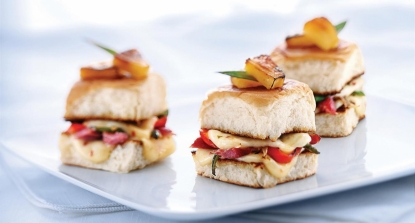 Delicious morsels of Wisconsin Pepper Jack, pineapple, and sautéed bell peppers on King's Hawaiian Sweet Bread—get the recipe here.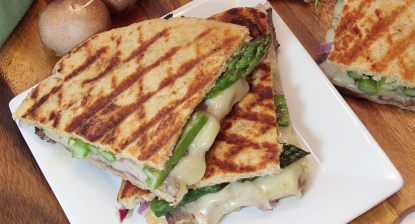 Asparagus provides a unique and delicious flavor combination when it's oven roasted and grilled with horseradish sauce, roast beef, mushrooms, onion, and Wisconsin provolone cheese. This recipe is served on crusty whole-grain flatbreads. How will your taste buds ever pay you back?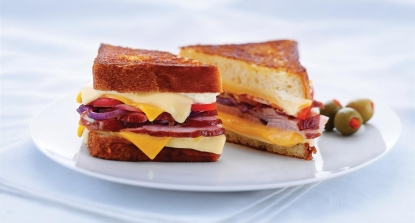 A culinary classic recipe featuring American cheese, Wisconsin Sliced Swiss, and ham on fresh white bread.

Tuesday November 17, 2015
Jingle the Elf Coloring Contest
Our Christmas Elf, Jingle, is ready to celebrate! Either pick up a coloring sheet in store or print one here to enter for a chance to win up to $100 Visa Gift Card!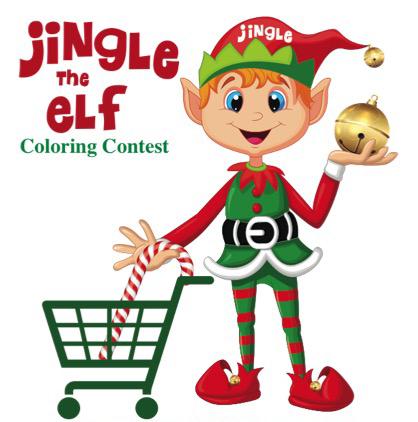 *Entries must be completed and submitted to your local store by Wednesday, December 16.
*Children 10 and under can participate.
*Prizes include $100 Visa Gift Card, $50 Visa Gift Card, and $25 Visa Gift Card.
Friday May 8, 2015
Fire It Up Contest Winners
This list of champs is coming in hot. Congratulations to the following winners of our Fire It Up contest! They will be taking home a Kingsford grill, Kingsford charcoal and a $50 Brookshire Brothers gift card.
Perry Swindle – Lufkin, TX
Audrey Sutton – Nacogdoches, TX
Mike Nichols – Timpson, TX
Tanni Kirkland – Lufkin, TX
Sabrina Hammer – Navasota, TX
Amanda Gomez – Alto, TX
Ken Ritcher – Carthage, TX
Kathy Payton – Katy, TX
Ernest Barker – Fairfield, TX
Deborah Sawey – Brenham, TX
Willie Patton – Crockett, TX
Karl Schauer – Hearne, TX
Linda Smith – Newton, TX
Scarlett Anderson – Cleveland, TX
Claudia Stuart – Jacksonville, TX
George Graham – Woodville, TX
Tonetta Schlemmer – Rockdale, TX
Donald Dugger – Hemphill, TX
William Aldinger – Livingston, TX
Mary Goff – Rusk, TX
Eve Gardner – Trinity, TX
Sue Helm – Corrigan, TX
Christine Thorne – Lufkin, TX
Alan Teague – Jewett, TX
Robert Vasseur – DeRidder, LA
Connie Belt – San Augustine, TX
Daniel Crites – Silsbee, TX
Warren Hoover – Madisonville, TX
Gary Alston – DeQuincy, LA
Edmond Moore – Center, TX
Jon Volkmer – Huntsville, TX
James Howell – Columbus, TX
Pamela Street – Diboll, TX
Michaele Jennings – Kountze, TX
Clyde Zoch – Giddings, TX
Debra McCafferty – New Caney, TX
Betty Hollon – Bellville, TX
Alan Hargis – Brookshire, TX
Mary Jane Mehringer – Teague, TX
Ed Myers – Nacogdoches, TX
Linda Sweeney – Dayton, TX
Ruby Clinard – Caldwell, TX
Gary Hanlon – Jasper, TX
Bernice Vrazel – Cameron, TX
Jack Burney – Sulphur, LA
Tonya Germany – Magnolia, TX
Don Thomas – Many, LA
Brian Johnson – DeRidder, LA
Ralph Smith – Liberty, TX
Charles Woolman – Huntington, TX
Cynthia McNaughten – Kirbyville, TX
Willie Johnson – Buffalo, TX
Pat Haner – Smithville, TX
Sheilda Sammons – Tatum, TX
Janie Wilcott – Joaquin, TX
Philip Sutton – Pineland, TX
Shirley Burney – Sour Lake, TX
Rosalyn Hunter – Hempstead, TX
Doria Hooks – Groveton, TX
Lamar Zettler – Lorena, TX
Carl Floyd – Buna, TX
Linda Novosad – Somerville, TX
Dave Kucherka – Eagle Lake, TX
Jennifer Burden – Wimberley, TX
Kathleen Meyer – McGregor, TX
Crystal Wallace – Salado, TX
Ron Harper – Onalaska, TX
Larry Byers – Coldspring, TX
Sara Clark – Montgomery, TX
Bob Edwards – Hallettsville, TX
Beth Harrison – Normangee, TX
Casey Sanchez – Ganado, TX
George Turner – Anahuac, TX
Sandra Abalos – Broaddus, TX
Carol Hunt – Valley Mills, TX
Lisa Phillips – Zavalla, TX
Terry Short – Hamilton, TX
Eric Espinoza – Godley, TX
Joy Landry – Maypearl, TX
Elaine Petitt – Crandall, TX
Amy Nichols – Grandview, TX
Joe Paiano – Italy, TX
Latricia Cawthron – Princeton, TX
Karen McKinley – Whitesboro, TX
Oscar Lerma – Ferris, TX
Gregory O'Pry – Hubbard, TX
Wanda Myers – Dublin, TX
Jo Mills – Granbury, TX
D. Henderson – Moody, TX
John Troupe – Edgewood, TX
Terry Spray – Venus, TX
James Thompson – Meridian, TX
Barbara Althouse – Granbury, TX
Teresa Calhoun – Whitney, TX
Paulette Allen – Alvaredo, TX
Steve Ashcraft – Whitney, TX
Cody Gummelt – Clifton, TX
Kimberly Robinson – Acton, TX
Christy Wilson – Glen Rose, TX
Destiny Goforth – Kaufman, TX
Laura Floyd – Vidor, TX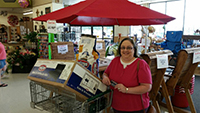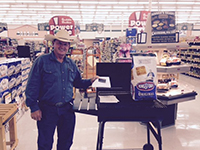 Kathy Payton - Katy, TX                        Lonnie Clinard - Caldwell, TX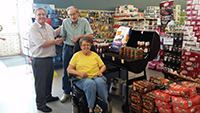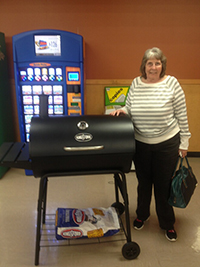 Charles Woolman - Huntington, TX           D. Henderson - Moody, TX                    Christine Thorne - Lufkin, TX