Monday August 7, 2017
5 Fun Ways to Fix S'mores
Any day that commemorates s'mores will be a beautiful day, but #NationalSmoreDay (Aug. 10) is also likely going to be very hot. If you're looking to bring the fun indoors while celebrating this classic campfire treat, we've got recipes for every need. Check it out: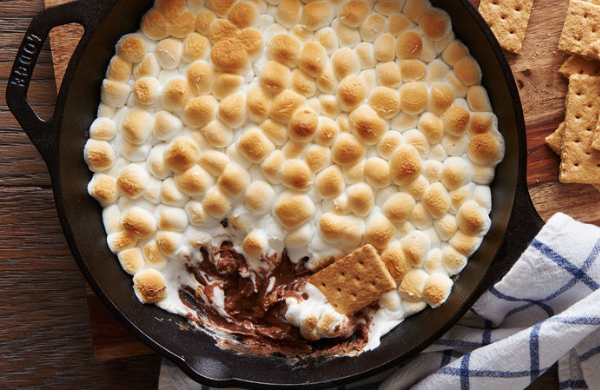 Peanut butter cups + s'mores? We need some-more of this one! This recipe is quick to fix and popular at parties, no matter the weather.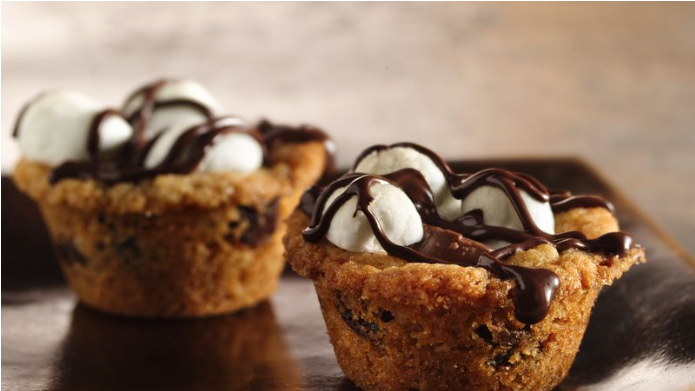 Take dessert or your bake sale to the next level with this popular Betty Crocker recipe!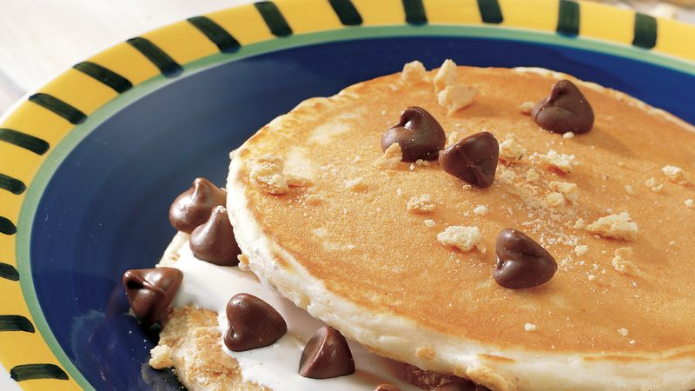 Who knew breakfast could taste so fun.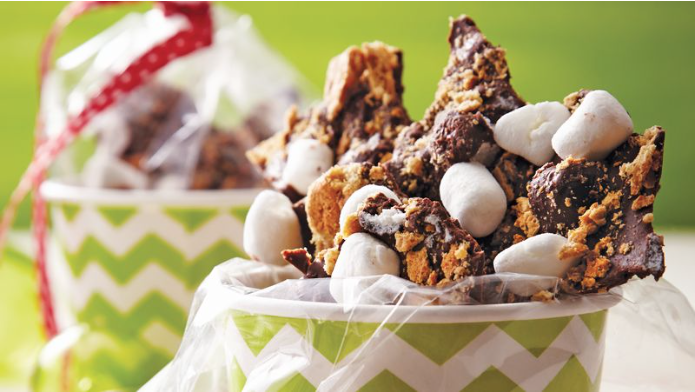 If this bark has bite, it's all delicious crunch. This super-simple recipe has three ingredients and only takes ten minutes to prep!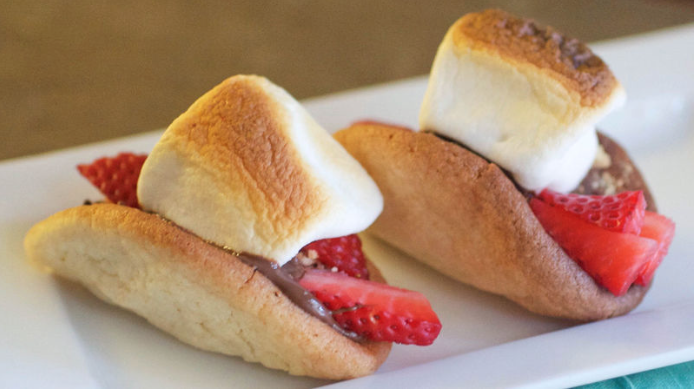 The pinnacle of s'more evolution—a sweet s'more taco.
Monday August 7, 2017
Cooking with Kate: All About Hatch
"Hatch" chile refers to several varieties of chile peppers grown in the Hatch Valley of New Mexico. The chile pepper plant is not native to the southwest, but thrives in the New Mexican environment with plenty of irrigation from the Rio Grande River. Although these peppers have been cultivated in New Mexico for more than 100 years, they've only become popular around Texas (and the U.S.) in the past 20 years or so.

Chile peppers are technically a fruit, although they are most often eaten as a vegetable due to their savory and spicy flavors. Roasting adds additional flavor to these fantastic peppers and makes cooking with them a snap. You can also freeze the roasted peppers so they can be used throughout the year. Hatch chiles are only available fresh during August and September, so pick some up, do a little roasting, and have fun cooking!
Hatch chile peppers aren't the only produce in season right now! Find the greatest quality produce at the best value when you shop according to the season with our summer produce guide.
Fun Hatch Facts: 
One fresh medium-sized green chile has as much Vitamin C as six oranges.
Green chiles are also a great source of Vitamin A, Vitamin B, and fiber.
Capsaicinoids—the chemical that make chile peppers spicy—are used in muscle patches for sore and aching muscles, as well as pepper spray!
You might think that green and red chiles are different types of peppers, but they are in fact fruit of the same plant picked at different times. The red chile is the fully ripened version of the green chile.
These spicy peppers are finding their way into everything—sauces, breads, cheeses, even ice cream! Check your local store for all the available Hatch chile products.
For a brief refresher on the nutritional merits of other summer produce, check out the blog post "Summer Fruit: A Delicious Problem" by our local registered dietitian, Angela Larson!
How to: Roasted Hatch Chiles
Roast green chiles using one of the methods below:
Broiler: Preheat broiler on high. Place chiles on a baking sheet and place under the broiler for 6-10 minutes, turning often, until chile skins blacken and blister.
Charcoal or Gas Grill: Preheat grill and place chiles 4-6 inches from heat. Cook, turning often, until chile skins blacken and blister.
Gas Stove: Turn stove to high. Using tongs, hold chiles over flames, turning often, until skins blacken and blister.
Once chiles are roasted, place in a plastic or paper bag for about 10 minutes to steam. Wearing gloves, take the chiles out of the bag and remove the skins by rubbing gently. Use a sharp knife to cut pepper open and remove the stems, membranes, and seeds. Use chiles immediately or let cool completely, package in airtight freezer bags and place in the freezer until ready to use.

Hatch Chile Deviled Eggs
Ingredients
½ cup mayonnaise
2 teaspoons juice from a jar of sliced jalapeños
2 tablespoons fresh cilantro, minced
½ teaspoon oregano
salt and pepper
1 Hatch chile, roasted, skin and seeds removed, finely diced
8-12 hard-boiled eggs, cooled and peeled
paprika, for sprinkling
Directions
In a small bowl, mix the mayonnaise with jalapeño juice, cilantro, oregano, salt and pepper, to taste. Cut the peeled eggs in half lengthwise and remove the hard-boiled yolks. Add the yolks to the mayonnaise mixture and mash until smooth. Stir in the chopped green chiles. Spoon mixture into a plastic zipper bag and seal. Snip off one corner and pipe the mixture into the boiled egg whites. Alternately – use a spoon to fill the whites. Sprinkle with paprika and additional cilantro. Cover and chill for up to 2 hours before serving.
Roasted Hatch Chile and Peach Salsa
Ingredients
4 large peaches, skin on, small dice
2 cloves of garlic, minced
½ cup white onion, small dice
½ cup cilantro leaves, roughly chopped
¼ cup fresh lime juice
2-3 Hatch chiles, roasted, skin and seeds removed, diced
salt and pepper
Directions
Add all ingredients to a large bowl and toss to mix. Season with salt and pepper and extra lime juice, as needed. Store in the refrigerator in an airtight container. Makes 3-4 cups of salsa.
Enjoy with chips or serve over grilled fish, chicken, or pork chops.
---
View other recipes from Brookshire Brothers Catering Coordinator, Kate Rudasill.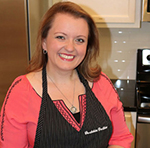 Kate Rudasill, Catering Coordinator for Brookshire Brothers, has been in the food-service industry for the past 14 years. As a graduate of Texas A&M University, a student of The Texas Culinary Academy, and a Nacogdoches, Texas native, Kate grew up with Southern tradition in her blood which caused her to have a deep love for bringing people together with food.
Friday June 30, 2017
Popcorn + Movies = Summer Movie Nights
Need to unwind after a full day of summer fun? A movie night is a classic option that won't break the bank and requires only a few crucial ingredients: the movie, the people, and—of course—the popcorn. We've pulled together a few ideas and recipes to make your evening really pop!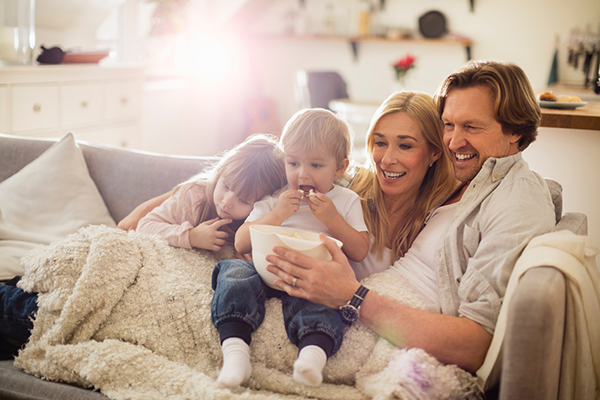 Some might say you can't do better than regular popcorn, but have you considered what happens when you put TWO great things together? Case in point: Nacho Popcorn. It's the best thing since the donut taco, and it only takes fifteen minutes to prepare. To go along with your salty and spicy popcorn, we recommend watching The LEGO Batman Movie or The Fate of the Furious.
The pairing of caramel and popcorn is as time-honored as Belle and the Beast. Furthermore, this sweet and salty happily-ever-after only gets better when it's prepared in the oven. Most people agree that oven cooking creates a better texture and taste, plus the clean up is easy if you line your pan in foil. Allow yourself to have a little fun with this recipe and enjoy our recommended tale as old as time, Beauty and the Beast.
The wonderful thing about movies is that they can give you a glimpse of the world without ever leaving your couch potato position. Consider complementing your adventure with a spice that has its own exotic history—cinnamon. In other words, this snack bursts with flavor, and at only 150 calories per serving! Check out the recipe above while you're movie surfing. We suggest Smurfs: The Lost Village and Kong: Skull Island.
Find a store near you to get started on creating your own popcorn recipes!
Thursday June 29, 2017
Pour & Explore: A Trip Around the World of Wine - Argentina
How would you like to visit Argentina without ever buying a plane ticket? You can immerse yourself in the wines, culture and food of this amazing country on Thursday, July 20th.
It's called Pour & Explore: A Trip Around the World of Wine. This quarterly event is hosted by Brookshire Brothers alongside our partners from the Lufkin Convention and Visitors Bureau. This is the fourth installment in this fine wine and dinner series. Tickets for the five-course paired meal, featuring Finca Agostino wines and Chef Kate Rudasill's Argentina-infused menu, are on sale through the Lufkin CVB. For more information, call 936-633-0359.
Find other Specialty Beverage Events here.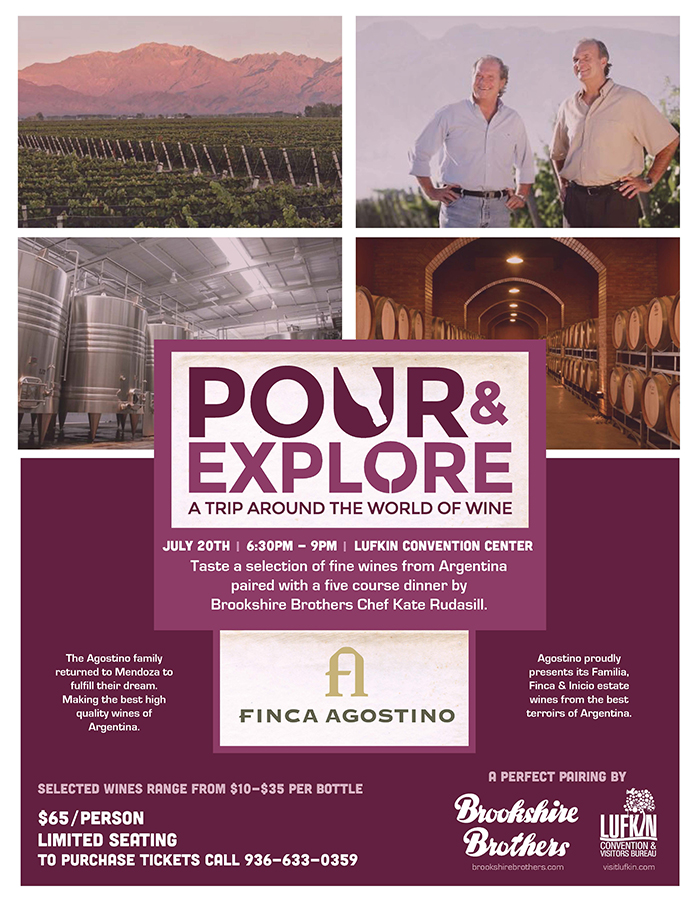 Friday May 19, 2017
Celebrate Your Graduate
No matter the age of your graduate or the size of your celebration, we're congratulating all graduates this year! Let us help you navigate through the tears of joy as your loved one moves on to the next phase of life.
Our Bakery Experts love making each masterpiece more than just a cake. It's the centerpiece! Let us put the "good" in your next baked good!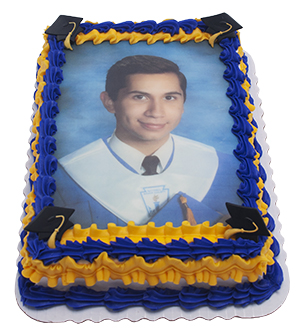 From single layer to double layer, 1/8 sheet to a full sheet, we know how to customize your specialty cake.
Not sure what you want? Talk it out with us! We're highly creative and love thinking outside the box. Not only do we have every color to match your school, but we have an assortment of flavors that will have you coming back for another piece. We can even put a picture on your cake with our Edible Image Technology!
And don't forget matching cupcakes for an added touch of fun. Available in large or small, these cupcakes will go fast!
If you want to treat your graduate to a down-home treat, look no further than our variety of Crème Cakes, Cakerie Cakes, and Mousse Cakes! These glazed and glorious, silky and light, decadent and delicious cakes fly off our shelves. There may not be anything like Granny's cake, but we come pretty close with these!
Stop by your local Brookshire Brothers today to find out how we can help you plan a celebration your graduate will be proud of! 
Congratulations, parents..you made it. And more importantly...
Congratulations, Class of 2017! 
Monday May 8, 2017
Here's to the Best Mom
Mother's Day is right around the corner! Are you contemplating what to get Mom this year? Look no further than your local Brookshire Brothers! Let us be your one-stop-shop for treating Mom this year. 
Kick Mom out of the house on Mother's Day weekend. We're serious. Tell her to pamper herself, go shopping, go to lunch with friends, anything that gives you the house to yourself. No, we're not suggesting you forget Mom on her day, but we are suggesting that you spend this alone time cleaning the house, cooking dinner, and creating a beautiful Mother's Day display! There's no need to stress on how to accomplish this. Start small by planning this day ahead of time.
Because Mother's Day falls on a Sunday, you have the entire Saturday before to prepare. If you don't know where to begin, start at your local Brookshire Brothers. Our department experts can guide you on preparing the perfect menu! Want an extra piece of advice that will go a long way - learn what Mom likes! If she enjoys chicken and fish, try coordinating a meal around the main entreé. Once this is established, you can find sides that will complement the tasting notes found in the main dish. Find out more about our quality Market department here.
After establishing the menu, walk over to your Beverage Depot to find fine wines that are sure to please. Our Specialty Beverage experts excel in pairing your menu and the best bottle of wine. Still on the fence about which wine to get? Learn more about how to select the best bottle of wine here.
While you're shopping for Mom, swing over to the Brookshire Brothers Floral department to find the best arrangements that are sure to amaze. Our floral experts have arrangements ready to go if you're short on time. However, if you're following our advice, you'll contact your florist ahead of time to request a special arrangement complete with Mom's favorite flowers. Our fresh-cut bouquets are a Mother's Day go-to, but we suggest taking it up a notch and springing for a custom and creative styling option of your choice of flowers. If you don't know what flowers are your Mom's favorite, trust our floral department to make the process stress-free.
Once you're home, invite Mom back home to a home full of food, family and fresh flowers. Happy Mother's Day!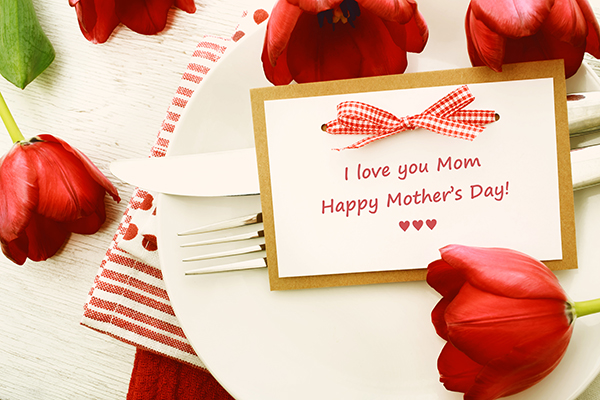 Thursday April 27, 2017
Cinco de Drinko
Throw a Cinco de Mayo fiesta like your amigos have never seen before! This Cinco de Drinko Guide will make you wish it was Cinco de Mayo year-round!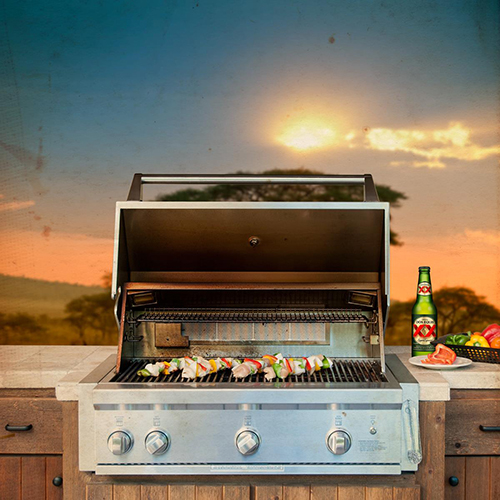 Dos Equis pairs well with any season, but especially grilling season. The refreshing and distinctive taste of Dos Equis Lager brings out the smoke and grilling flavor notes from any chicken or seafood dish, but we recommend this pairing. 
The Chelada
This may be roughly translated as "cold beer," but we think it's more than just that. This authentic cocktail concoction consists of a delicious mix of beer with lime. It is authentic to Mexico and has landed itself as our #1 pick for your Cinco Celebration. Simply mix Dos Equis Lager and the juice from one lime and call yourself bartender for the night. Before you pour, rim your glass with salt and you've just taken your party to the next notch.
Find out more about Dos Equis from our Beverage Depot. Check out What's Hot here!
Dos Equis Coconut Beer Shrimp with Sweet & Tangy Sauce
You'll be able to taste the highlighted sweet notes from cirtus orange marmalade and coconut through the malt, hops and unique strains of yeast found in Dos Equis Lager. 
Ingredients
4 eggs
1 cup Dos Equis
3-1/2 tsp Creole seasoning (divided use)
1-1/4 cup all-purpose flour
2 Tbsp baking powser
48 large raw shrimp, peeled, tails on, de-veined (Find what you need in your local Brookshire Brothers Market department!)
1-1/2 to 2 cups fresh or moist-packed shredded coconut
Oil for deep frying
2 cups orange marmalade (for the Sweet & Tangy Sauce)
1/4 Creole or Dijon Mustard (for the Sweet & Tangy Sauce)
3 Tbsp shredded horseradish (for the Sweet & Tangy Sauce)
Directions
Combine eggs, beer, 1 tsp Creole seasoning, flour and baking powder. Blend well. Season shrimp with remaining seafood seasoning. Dip the shrimp in beer batter and roll in coconut. Fry in oil heated to 350°F. in deep fryer, wok or deep saucepan. The oil should be at least 1-1/2 inches deep. Drop shrimp in a few at a time and fry until golden brown. Remove and drain on paper towel. For the Sweet & Tangy Sauce, blend ingredients and serve.
Cheers to you this Cinco de Mayo!
Monday April 10, 2017
Leftover Eggs No More
Grab our Top 5 recipes (courtesy of Betty Crocker) for leftover hard-boiled Easter eggs and enjoy new favorites from sandwiches to pasta salads!
Ham and Egg Salad Sandwiches
Uses 3 eggs
Get rid of more than just your leftover eggs with this recipe! Use up the uneaten ham, too.  Sprinkle in a little broccoli and chives for a new twist on a classic salad. Get the recipe here.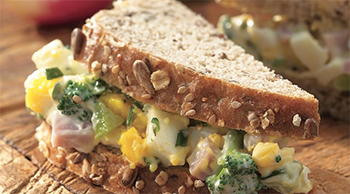 Eggs à la Goldenrod
Uses 4 eggs
This is a classic you won't want to miss! Find the tried and trued 1950's recipe here.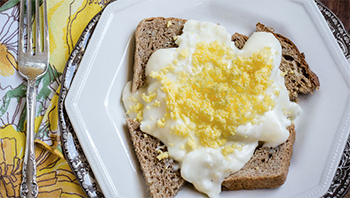 Grilled Honey Mustard Chicken Salad
Uses 3 eggs
Eggs go great in any salad, but what we love more is that this quick and easy salad can be finished in a matter of minutes...all with ingredients you already have in your kitchen! Try the recipe out here.
Blue Cheese Deviled Dogs
Uses 4 eggs
This unexpected, but totally delicious treat will have you wishing for more leftover eggs! Check out the gourmet recipe here.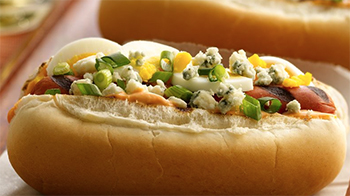 Cobb Salad Wraps
Uses 1 egg
Go for this cobb salad with a twist. Make this fun and easy recipe for your next lunch! Read more on this recipe here.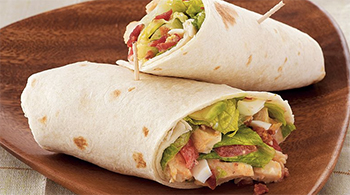 Have fun with these recipes and don't stress about a full refrigerator of leftovers! You'll work through these dishes sooner than you think.
Friday April 7, 2017
Celebrating the Best of Craft Beer
From Belgians to Bocks, the Beverage Depot at Brookshire Brothers is crafted to perfection. Take a stroll with us down the craft beer aisle as we pick and choose some of our favorites!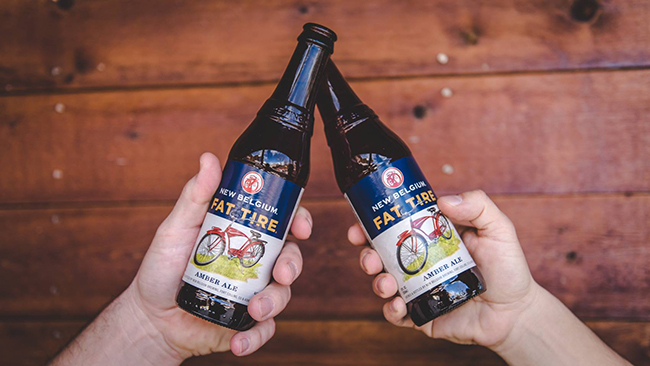 New Belgium Fat Tire
Belgian beers use a far broader palette of ingredients, such as different fruits, spices, and esoteric yeast strains, than German or English styles. The flavors are balanced with toasty, biscuit-like malt flavors coasting in equilibrium with hoppy freshness.
---

Samuel Adams Boston Lager
This lager helped lead the American beer revolution, reviving a passion for full-bodied brews that are robust and rich with character. Using only the finest hops and other hand-selected ingredients, it is a perfectly balanced, complex and full-bodied original brew.
---

Shiner Bock
Tip back a bock. Brewed with rich roasted barley malt and German specialty hops, this lightly hopped American-style dark lager always goes down easy. Originally a seasonal beer, fans have demanded it year-round since 1973.
---

ZiegenBock
This American-style amber lager offers notes of roasted grains in the aroma and a sweet, smooth taste with a hop finish. The select imported hops and specialty malts create a taste worthy of a 2006 Great American Beer Festival Bronze Medal.
Monday April 3, 2017
Easter Egg-cellent Chocolate Covered Strawberries
Take an untraditional spin on Easter this year! When you hide those decorative and colorfully-dyed Easter eggs, save the cartons and hurry down to your local Brookshire Brothers for fresh strawberries. These chocolate covered strawberries can be the perfect sweet treat to complement your Easter celebration!
Easter Chocolate Covered Strawberries
Ingredients
16 large strawberries
1 1/2 cups milk, dark or white chocolate chips
Candied sprinkles, colored sugars, etc.
Parchment paper
Directions
1. Wash strawberries thoroughly. Dry carefully by patting gently with paper towels.
2. Place chocolate chips into small, microwaveable towl with tall sides.
3. Heat bowl in the microwave on high for 30 seconds. Remove bowl; stir chips with spoon. Return bowl to microwave and continue to microwave on high for an additional 30 seconds. Stir and repeat until chocolate is melted.
4. Dipping on strawberry at a time, submerge into melted chocolate by holding the steam between your fingers.
5. Slowly remove the strawberry from the chocolate (allowing excess chocolate to run off) and place on a piece of parchment paper to dry.
6. Immediately decorate the chocolate-covered strawberry with your favorite sprinkles.
7. Allow the chocolate to cool and harden at room temperature. Serve immediately or store in a tightly covered container in the refrigerator for up to 24 hours.
Pages