Tuesday May 5, 2020
Mother's Day 2020
Mother's Day is this Sunday, and with everything going on, mom is most likely the person you need most right now. While you may not be able to see her in person to give her a big hug, here are some ideas on how to celebrate mom from near or far.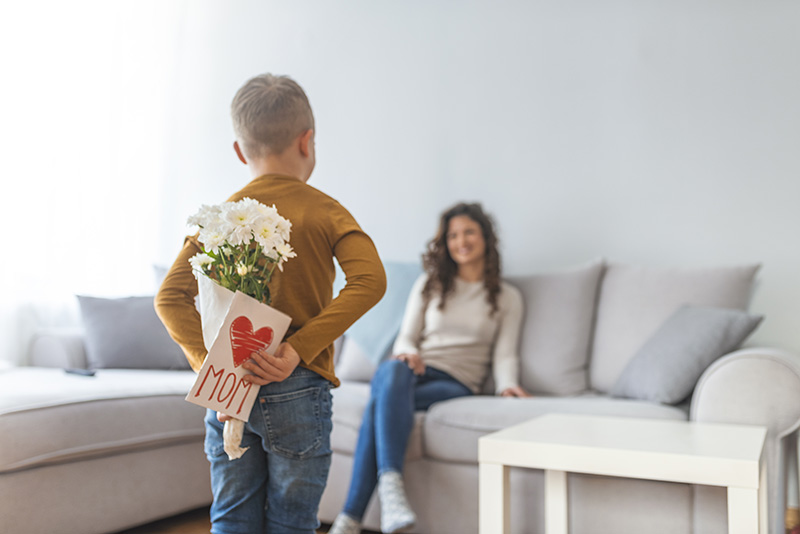 Have a movie marathon.            
Gather up her favorite snacks, let her pick the movies, and enjoy the day in your comfy clothes! If you are unable to be on the same couch in the same home – watch the movies separately at the same time and set up a video chat afterward to quote your favorite lines and discuss what to watch next.
Write a hand-written letter.
Nothing says I love you quite like a hand-written letter. Share with her a special memory from when you were younger, list all the reasons she is a great mother, or if you can spin a rhyme – write her a poem. Regardless of what you write down - words from the heart can be a gift that is truly special and something she can hold onto forever. This is a perfect option if you are having a socially-distanced Mother's Day and a great addition to chocolates and flowers.
Bake together.
Bring out the flour and sugar and bake up some goodies with mom. Baking is a fun way to bond and at the end of it, you get something sweet to enjoy together. Need a new treat to try? Check out this simple yet delicious Chocolate-Covered Strawberry Mug Cake recipe. 
No matter how you decide to celebrate Mother's Day this year or what gift you give her, it is only important to take the time to make her feel special. 
Stop by your local Brookshire Brothers today for beautiful flower arrangements, cards or treats for mom on Mother's Day.