Submitted by
Sally Alvis
on Saturday, September 23, 2017
Lufkin… Three Brookshire Brothers shoppers have more money in their pockets after competing in MONEY BAG GAME LIVE at the Texas State Forest Festival. The three qualified for the contest during Brookshire Brothers 12 Week Summer Promotion – The Price is Right. On Saturday, September 23rd Phillip Solly, Misty Lee and Kathryn Johnson each played the game in front of a live audience in the hopes of winning a million dollars.
First up, was Phillip Solly of Rusk, an EMT and fireman from Cherokee County. His daughters Anna and Addison, sporting shirts that said "My Daddy is a Superhero" cheered him on from the stands. Solly drew 5 matching $10,000 envelopes to go home a winner. His wife, Shawn, a police officer was also in the EXPO audience.
Misty Lee from Fred, Texas took the stage next. The mother of two said, "I am so nervous." If she won 'the million' her daughter Katelynn wanted a new room, and Misty a new house! Misty, won the lowest of the possible winnings, at one thousand dollars.
The final contestant was Kathryn Johnson from Hempstead. The retiree brought her niece Sherry Scott with her. At the end of play, Johnson took home $10,000!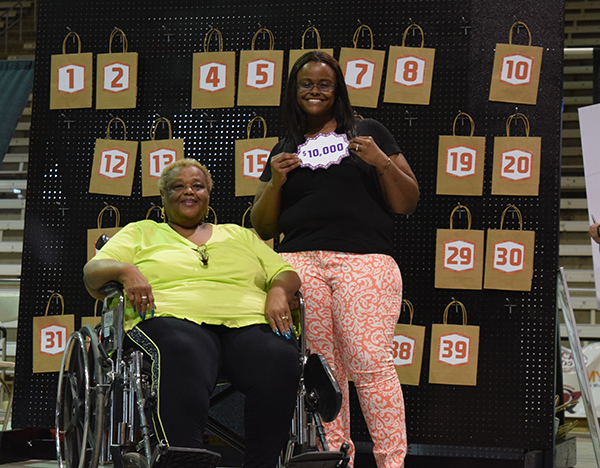 KYKS radio personality Danny Merrell was the Texas version of Drew Carey for the Brookshire Brothers sponsored event. Merrell kept the crowd engaged with The Price is Right and Brookshire Brothers trivia giving away gift cards and Brookshire Brothers famous fried chicken dinners. Forest Festival attendees were also in the winnings! A pair won a trip to Los Angeles to see The Price is right and four more won $500 and $250 gift cards.
A spokesperson for the employee-owned grocer says "The Texas State Forest Festival is the perfect venue for this first-of-its-kind event. As the presenting sponsor, we thought it would be an excellent addition to the festival from both an entertainment and advertising perspective, as we promote Lufkin and the festival beyond East Texas. It's an event rooted in family and community, which speaks to our core values."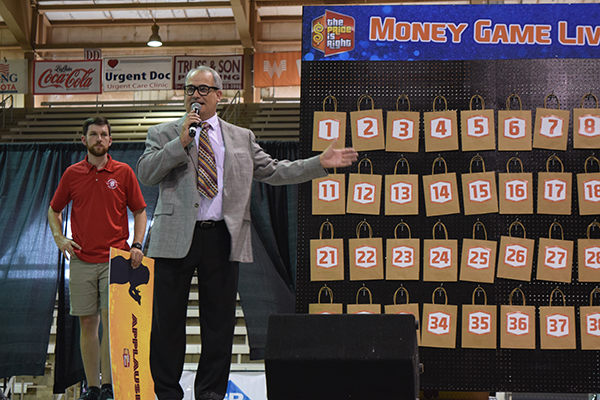 Brookshire Brothers is employee-owned and community driven. Its assets include 115 retail outlets incorporating grocery stores, convenience stores, as well as free standing tobacco, pharmacy and petro locations. Its footprint stretches east to Lake Charles, Louisiana, west to Dublin, Texas, north to Whitesboro, Texas and south to Ganado, Texas. For more information about Brookshire Brothers and its family of brands please visit
www.brookshirebrothers.com
.