Posted on Tuesday, August 11, 2020
Brookshire Brothers complies with all state and local directives regarding face coverings as well as all CDC guidelines regarding sanitization and social distancing. Our goal is to protect our customers and our employee-owners from the spread of COVID-19. We expect our customers to adhere to the Governor's directive for the safety and wellbeing of all Texans.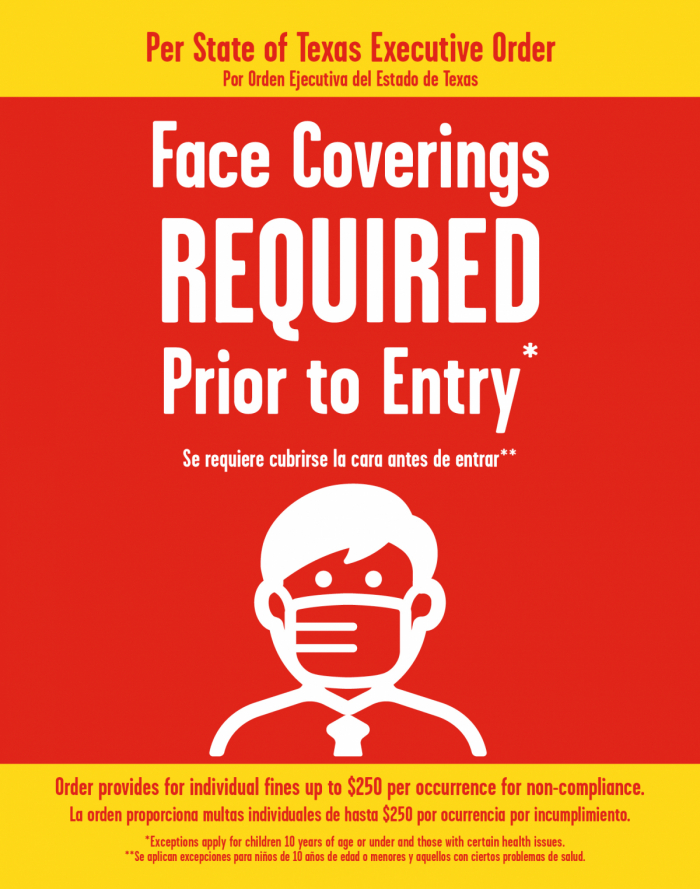 Remember that covering is a simple and effective way to slow the spread of COVID-19. To help protect our community and our employee-owners serving on the front line, we encourage all shoppers to do the same while in our stores. We understand health concerns make wearing a face covering for some difficult. If this is the case, when at all possible, please get a friend, neighbor, or family member to do your shopping if you are not able to tolerate a facial covering. Together we can slow the spread of COVID-19.
For information regarding our customers and employee-owners in the state of Louisiana visit
here
.