Posted on Tuesday, May 19, 2020
As Memorial Day approaches, we remember the sacrifice of those who have lost their lives serving our country. Brookshire Brothers recently leased land adjacent to its store in DeQuincy to the City of DeQuincy Louisiana for $1 for 99 years to build a replica of the Marine Corps Memorial (Iwo Jima Memorial) near Arlington, Virginia. This monument was the lifelong dream of DeQuincy resident Dr. Howard L. Snider, who was among the marines that cheered on the raising of the American Flag in Iwo Jima. Dr. Snider wanted a symbol of the sacrifice that American Soldiers made in WWII to be built in the center of his hometown. Sadly, he passed away in 2017 before it was complete.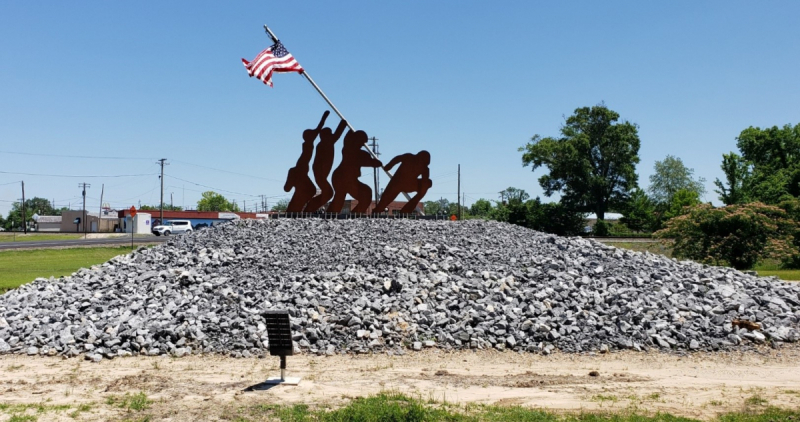 DeQuincy Brookshire Brothers Assistant Store Director, Randy Phillips, told us:
"Our team is extremely proud to come to work and see the Iwo Jima Monument every day when we exit our vehicles. The residents of DeQuincy share in our excitement, and tell our crew when they visit the store."
The Mayor of DeQuincy, Riley Smith, shares in the excitement too:
"On behalf of the City of DeQuincy, I would like to express my sincere appreciation to Brookshire Brothers for allowing the placement of the Iwo Jima Memorial on its property. I feel like it enhances the beauty of DeQuincy."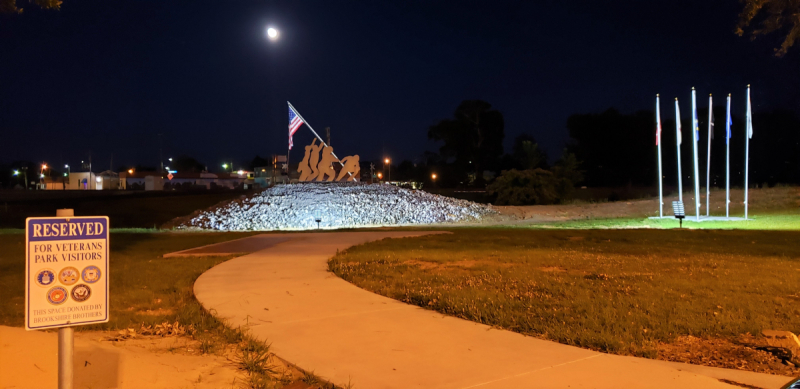 Brookshire Brothers is proud to help honor the fallen and wish everyone a Happy Memorial Day. Dedication ceremonies at this site will be taking place at a future date; please stay tuned for details.