Posted on Monday, March 30, 2020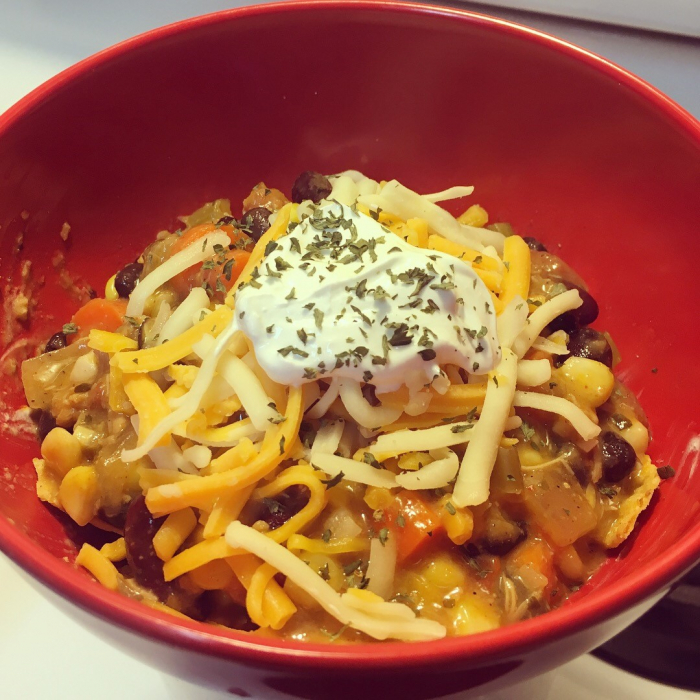 Ingredients
2 tablespoons oil
2 tablespoons butter
1 medium onion, small dice
2-3 carrots, small dice
2-3 stalks celery, small dice
3 cloves garlic, minced
1 small can enchilada sauce or 1/4 cup ketchup
3 cups shredded chicken
4 cups (1 quart) chicken broth
1 packet taco seasoning
2 tablespoons dried guacamole seasoning or dried cilantro
2 tablespoons cumin
1 can Rotel, mild, not drained
1 can black beans, drained and rinsed
1 can kidney beans, drained and rinsed
2-3 cups frozen yellow corn
1 can cheddar cheese soup
4 oz cream cheese
Directions
In a soup pot, over medium-high heat, add oil and butter. Sauté onion, carrots, celery until soft. Add garlic, enchilada sauce, shredded chicken, chicken broth, taco seasoning, dried guacamole seasoning, cumin, Rotel tomatoes, black beans, kidney beans, and yellow corn.
Simmer 20 minutes or until well heated.
Add and mix in until melted:
1 can cheddar cheese soup
4 oz cream cheese
*Serve with Fritos or crushed tortilla chips, shredded cheese, and sour cream.
---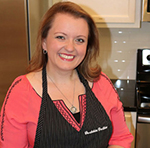 Kate knows food. She grew up with the Southern tradition of good food with the hospitality to match. A graduate of Texas A & M University, a student of The Texas Culinary Academy, and a Nacogdoches, Texas native, Kate's greatest joy is bringing people together over a scrumptious meal.