Posted on Monday, May 24, 2021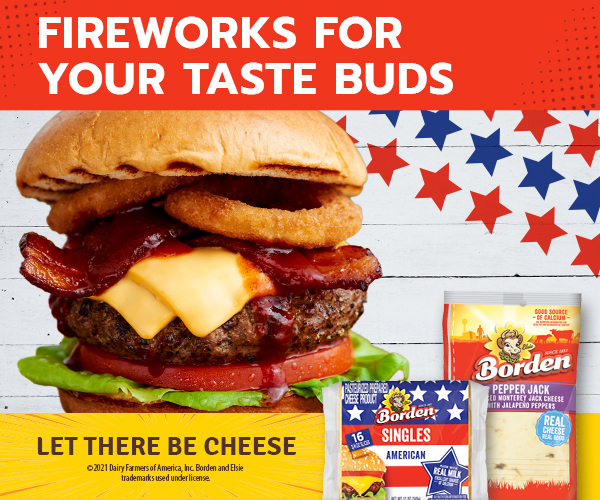 Try Borden Cheese on this Bold Honey Barbecue Burger and view more recipes HERE!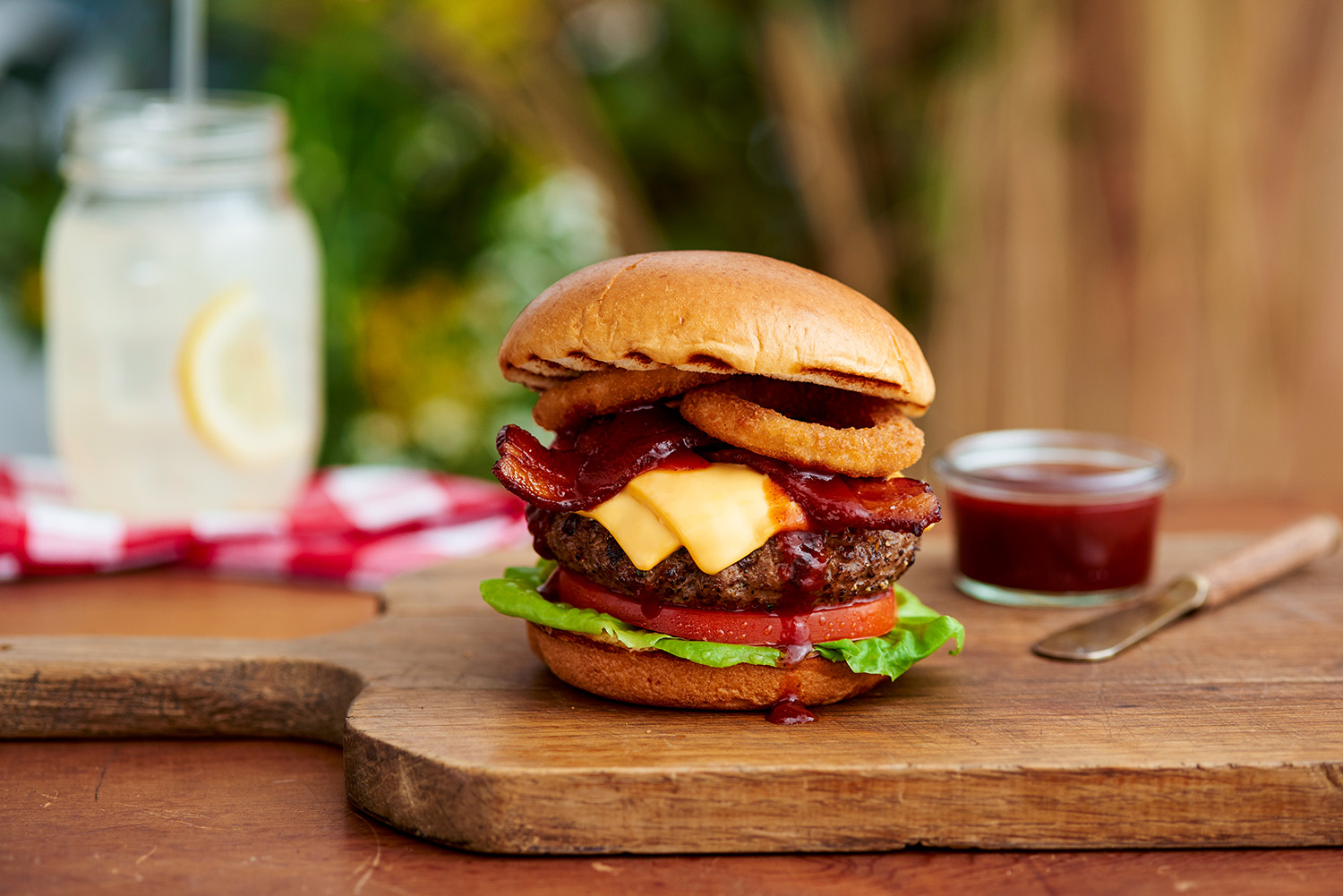 Bold Honey Barbecue Burger
Ingredients:
1 lb. ground beef

½ cup chopped green onions

½ tsp. garlic powder

½ tsp. cayenne pepper

3-4 tbsp. Grill Mates Montreal Steak Seasoning

4 hamburger buns

½ stick melted butter

¾ cup barbecue sauce

1 tbsp. honey

8 slices thick bacon, cooked until crispy

8 frozen onion rings

4 slices Borden Cheese American Singles

4 slices tomato

Fresh lettuce
Directions: 
COMBINE ground beef, green onions, garlic powder and cayenne pepper; form into 4 patties. Sprinkle both sides with steak seasoning. Cover and chill. (These can be made several hours ahead.)
BRUSH buns with melted butter; set aside. Mix barbecue sauce with honey in a small bowl; set aside.
PREHEAT grill to medium-high heat. Grill burgers to an internal temperature of 160°F, about 4 to 6 minutes per side. Two minutes before burgers are finished, grill buns, butter side down, until golden brown. Place Borden American Cheese Singles on burgers to melt. 
SERVE each burger on a buttered bun, topped with 2 slices of bacon, 2 onion rings, honey barbecue sauce, lettuce, and tomato. 
Build your perfect burger with all your favorite fixings and Borden cheese through www.brookshirebrothersanywhere.com or stop by your local Brookshire Brothers!