Posted on Tuesday, May 22, 2018
LUFKIN, TEXAS — Playing with generous, open hands remains the mission of the fundraiser golf tournament hosted twice a year in support of the Brookshire Brothers Charitable Foundation. Vendors and employee partners gathered together Monday to golf and raise money for the BBCF, which distributes grants to regional non-profits every January. As it has been so for over a decade, the tournament was held at the scenic Crown Country Club in Lufkin.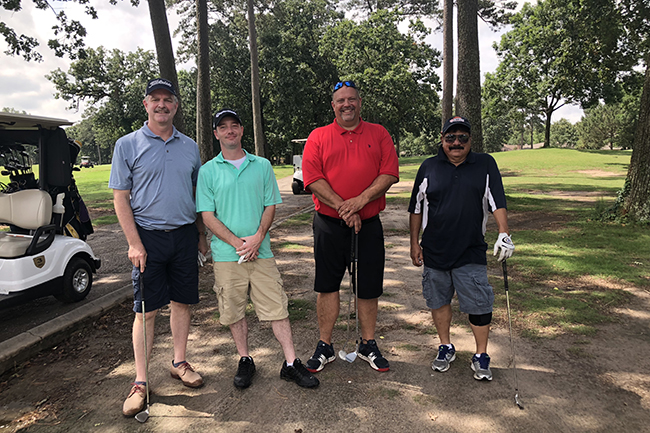 Due to weather delays, tournament play was partially shortened, however vendors continued to rally around the charitable cause. Representatives from some of the recipient organizations—Friends of Ellen Trout Zoo, Lufkin ISD Education Foundation, Junior Achievement of Angelina County, and more—volunteered their time to help work the tourney. It's their way of getting to know and thank the vendor donors from across the state and nation. They also served as official witnesses on Hole 17, where if a golfer hit a hole-in-one, they took home a 2018 Toyota RAV4 courtesy of Loving Auto Group.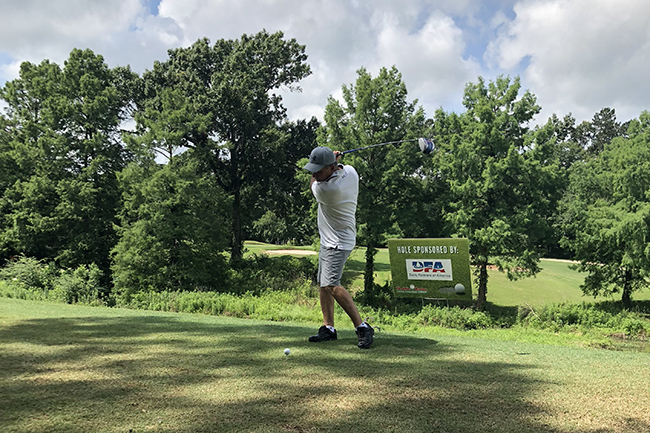 This past February, the Brookshire Brothers Charitable Foundation awarded more than $100,000 in grants to 22 non-profits and 6 education foundations across its market. The grants give organizations the resources they need to continue living out their mission of serving those in need. Trustees and company executives presented funds to the recipients at the Ellen Trout Zoo in Lufkin, Texas.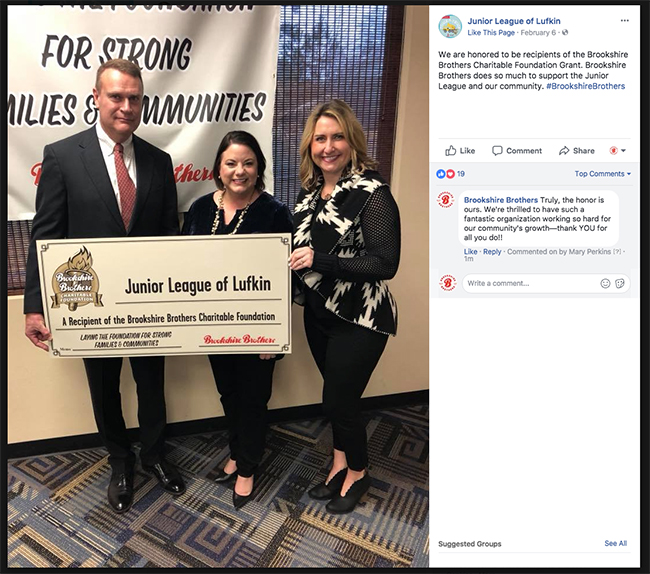 In making the presentations, Brookshire Brothers President, CEO and Charitable Foundation Board Member John Alston said, "Tens of thousands of lives are impacted by the good work these organizations do in their communities. They transform lives every day. It is our privilege, and that of our generous vendor partners, to help these non-profits live out their missions. It's at the heart of who we are – a community grocer."
Since 2007, the Brookshire Brothers Charitable Foundation has given more than $1 million to non-profits that focus on responding to the needs in education, health/wellness, hunger, and the arts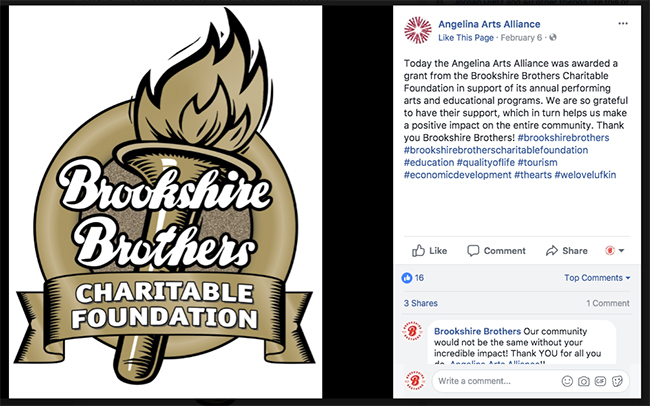 The 2018 recipients are:
Alcohol and Drug Abuse Council of Deep East Texas (ADAC)
American Cancer Society
Angelina Arts Alliance
Boys & Girls Clubs of Deep East Texas
CRRC of Canyon Lake
Dublin Goodfellows
Harold's House East Texas Alliance for Children
EmilyAnn Theatre & Gardens
Friends of the Ellen Trout Zoo
The Janelle Grum Family Crisis Center of East Texas (Women's Shelter of East Texas, Inc)
Junior Achievement of Angelina County
Junior League of Lufkin
Lake Whitney Ministerial Alliance
Lee County Youth Center
Pilot Point Community Opera House
Pregnancy Help Center of Lufkin
Texas Forestry Museum
The Joseph House
The Mosaic Center, Inc
Volunteer Services Council for the Lufkin State Supported Living Center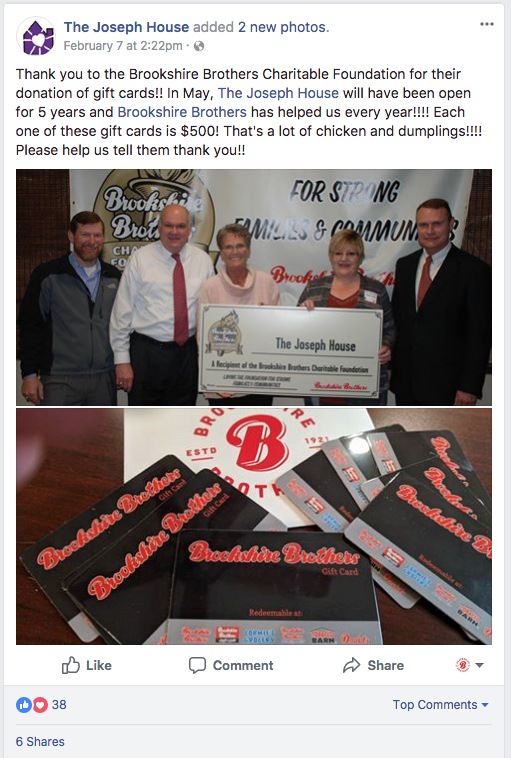 Education Foundations:
Cameron ISD
Friends of Hamilton ISD
Hemphill ISD Education Foundation
Lufkin ISD Education Foundation
McGregor ISD Education Foundation
Wells ISD Education Foundation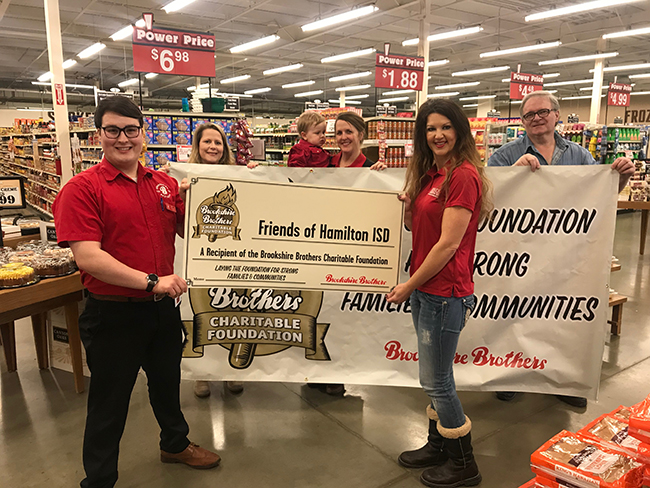 In addition to these contributions, Brookshire Brothers has a separate employee-run Donations Committee which meets monthly to consider hundreds of donation requests from throughout the company's footprint.