Monday August 31, 2015
Nature's Health Food - Grapes
September brings thoughts of cooler weather and holidays, but take advantage of one of the best summer fruits available, grapes! Our Produce Pick of the Month will have you ready to make this mouth watering salad year-round.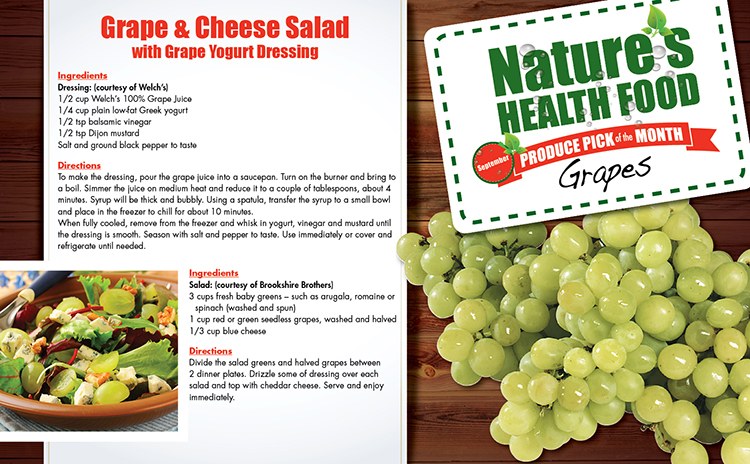 To download PDF, click here
Wednesday April 29, 2015
Nature's Health Food - Strawberries
Enjoy Nature's Health Food for May. Strawberries are healthy and great for smoothies and other snacks.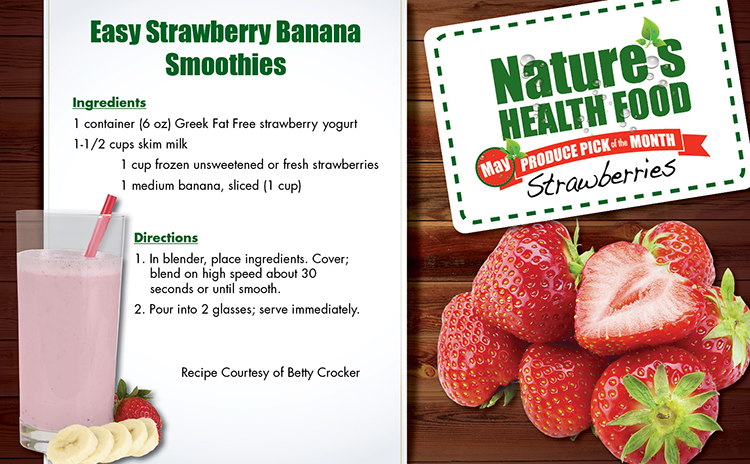 To download PDF, click here
Pages