Monday April 23, 2018
Cinco De Mayo 2018 - Live Video Recipes
Any excuse to celebrate tacos and chips & dip is a good excuse in our book. With Cinco de Mayo less than two weeks away, we fixed two of our favorite salsa recipes in a Facebook LIVE video recently, and—by popular request— here are the recipes in writing! These appetizers are guaranteed party-pleasers. Visit
your local Brookshire Brothers
to get started today!
Miss the video? Visit our Facebook to check it out! There's a $100 giveaway that you can also enter!!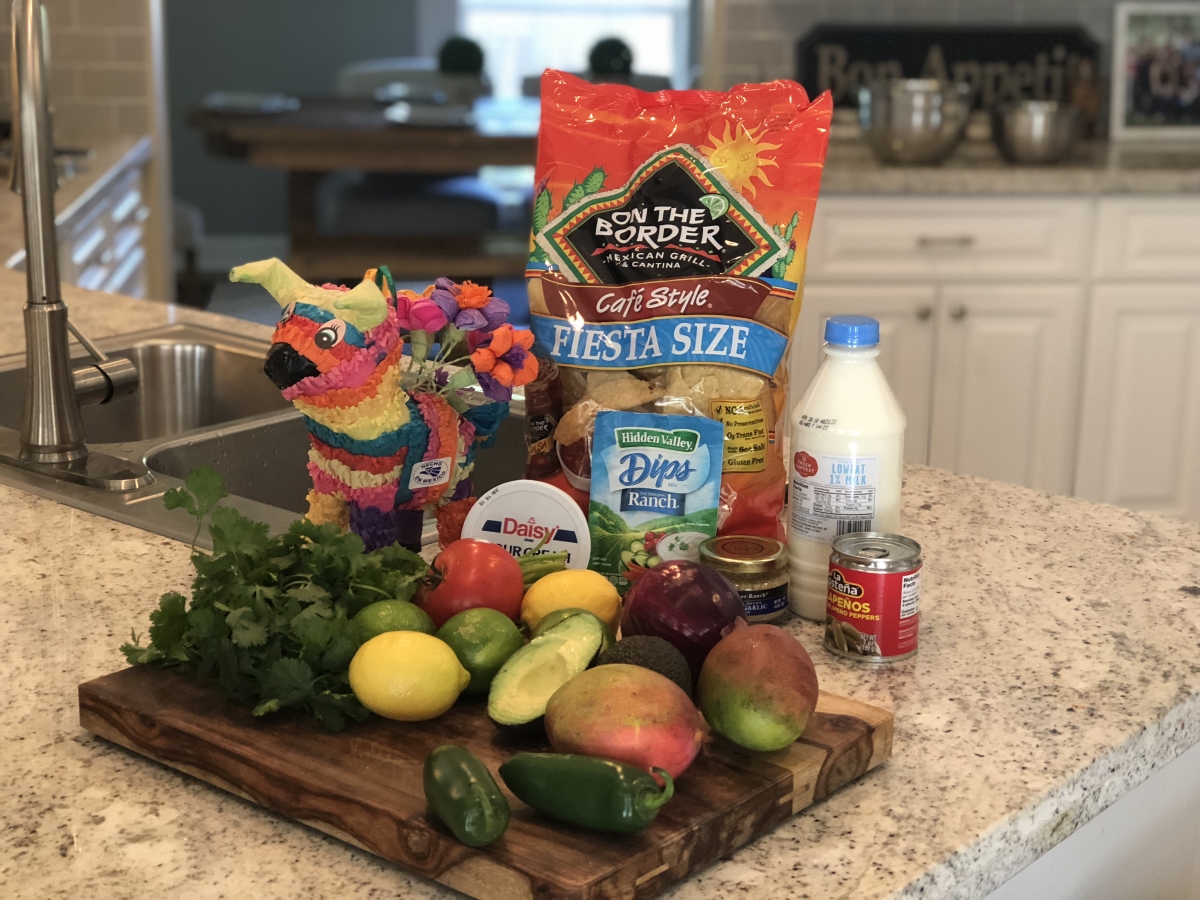 Mary's Mango Pico De Gallo
Ingredients
1/2 medium purple onion, diced
2 Roma tomatoes, diced
1 avocado, diced 
1 mango, diced
1/4 cup fresh cilantro, chopped
Lemon (Half or whole, depending on preference; lime can be substituted)
Jalapeños (Fresh or pickled, depending on preference)
Salt & Pepper to taste
Directions 
Prepare your produce (chop/dice/etc) as needed. For pickled jalapeños, I used three small peppers. If you'd rather use a fresh jalapeño, be sure to scrape out all the seeds and white flesh in the middle (unless you like your pico de gallo extra spicy!). Also, feel free to use only half a jalapeño if you're not a huge fan of spicy (you can always add more later).
Combine all ingredients in a bowl. For the lemon, salt, and pepper, add according to taste.
Enjoy!
Krista's Chuy's Knockoff
Ingredients
16 oz sour cream - Consider substituting with plain Greek yogurt for a healthier version!
1 pkg. (1oz) Hidden Valley Ranch Dip Mix
2 whole large jalapeños, seeded
2 cloves of garlic, minced - If you're short on time, you can use a jar of minced garlic too!
1/3 cup of fresh cilantro
1 whole lime, juiced
2-4 tsp of milk
Tortilla Chips for serving!
Directions
Take the seeds out of the jalapeños.
Chop the jalapeños and cilantro (you don't have to worry about chopping these super fine; blending them in the food processor will do this for you)
Add jalapenos, cilantro, and garlic to blender. Use whichever setting necessary to chop/puree/ground these ingredients into small bits. You may have to pause the blender occasionally to scrape the sides.
Add 16 oz. of sour cream to the blender and blend.
Add your lime juice to the blender.
Pulse until creamy. 
Add milk slowly until you've reached your desired consistency. I added 2 tsp.
ENJOY!