Monday September 9, 2019
Real Fresh, Real Delicious: Family Meal Traditions with Italian Flatbread Pizzas with Pesto and Sun-Dried Tomatoes
September is Family Meals Month, which is a great time to pause and reflect on what family means to you.  The term "family meals" often brings up images of special holiday occasions and nostalgia about simpler times. But for many, busy schedules have gotten in the way of making family meals a regular habit.  
Making family meals a priority has more power than you could ever realize.  Connecting as a family around a shared meal or snack creates a pause in the day where the rest of the world is suddenly less important than the connections within that family unit.  Creating a family meal ritual that is predictable and free of distractions is a wonderful way to share delicious food and make memories.  Researchers have found time and time again that families who regularly share meals enjoy many surprising benefits such as lower chance of risky or harmful behaviors in adolescents and better health outcomes for everyone in the family.  
For every family, there are many unique ways that family meals can be made a greater priority. In my family, my girls love to come through the kitchen and grab a taste of things I'm working on prepping.  My two and four year olds also love to help with any cooking tasks they can do safely, and they are getting more competent in the kitchen every time they do.  Almost every day, we sit down together as a family for dinner.  At times, meals with toddlers can be stressful, but because they know what to expect most family meals are pleasant and full of laughter and sweet conversation. My girls love visiting our neighborhood Brookshire Brothers store and helping shop for ingredients, how different foods taste, and discussing what we will be eating that week.  
Try some of these simple ideas to help enrich your own special family meal traditions: 
Choose one day a week to always cook and eat together as a family.  Getting your kids involved in cooking is a great way to encourage adventurous and eager eaters.  Give your special meal day a memorable such as "Tasty Tuesday" or "Family Dinner Thursday." 
Involve kids in the process of meal planning and shopping at your neighborhood Brookshire Brothers. 
Set goals that work with your schedule.  Based on your schedule, aim to eat particular meals or snacks together for certain meals and days of the week.  
Keep the family table distraction-free without technology or reading materials to keep the focus on conversation.
Use conversation starter tools or games to help make conversation more exciting and fun.  
Plan a special baking project once a month to do with your kids, and enjoy a treat!  
Start an after dinner routine of taking a walk or a bike ride after a family dinner to really enrich and make the most of family time.  
If you're children are older, assign certain meals or dishes completely to them, and take the backseat to help them as their sous chef rather than always being in charge of every meal.
If evening schedules are busy, try to make breakfast, lunch, or snack time a family meal opportunity whenever possible.  
Even if a meal isn't home-cooked, it can still be enjoyed together.  Try the Brookshire Brothers Deli or some of the frozen or fresh-prepared options in your neighborhood store for easy family dinners.  
Need a fun family dinner idea to help you get started?  Try these tasty flatbread "pizzas" that are fun and easy to assemble with helpers of all ages.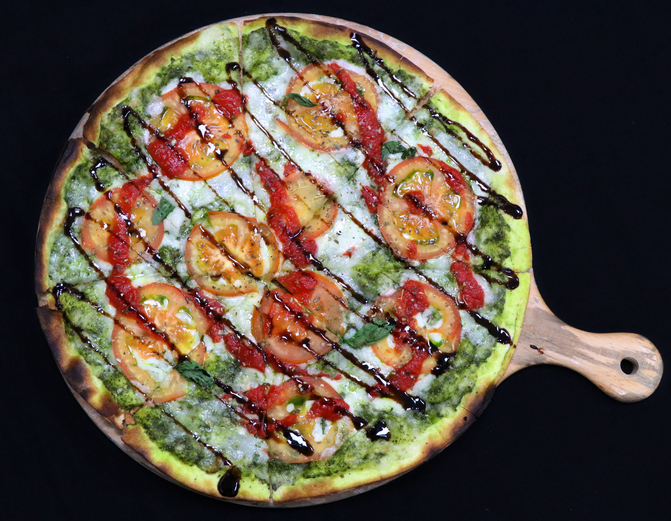 Italian Flatbread Pizzas with Pesto and Sun-Dried Tomatoes
Ingredients
4 Stonefire Naan Flatbreads of desired size, or another type of pita or flatbread
1/2 cup pre-made basil pesto
4 tablespoons sun-dried tomatoes, drained if packed in oil
1 cup shredded mozzarella cheese
Salt and pepper to taste
Optional additional toppings:
Fresh mozzarella cheese pearls
Cherry tomatoes, halved or quartered
Fresh parsley or basil, roughly chopped or torn
Balsamic vinegar, thicker varieties work best
Extra-virgin olive oil
Instructions:
Preheat oven to 425 degrees.
Position oven rack in middle of the oven.  
To assemble flatbreads, spread basil pesto on each bread, sprinkle sun-dried tomatoes and mozzarella on top. 
Season to taste with salt and pepper. 
Add any optional ingredients of fresh mozzarella or cherry tomatoes as desired.  
Bake flatbreads for 9-11 minutes, until cheese is melted and they are heated through and slightly brown on the edges.  
After removing from oven, sprinkle optional fresh herbs over flatbreads, and drizzle with balsamic vinegar and olive oil.  
Serve with a simple garden salad.  
Bon appetit!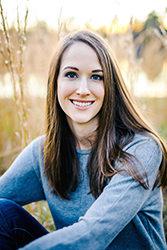 Angela Larson is a registered dietitian nutritionist (RDN) who works with Brookshire Brothers promoting 
real fresh, real delicious
 foods.  Delicious food is her passion, so she loves trying new recipes and exploring the more holistic side of health and nutrition.  When Angela isn't working with Brookshire Brothers, she's a mostly stay-at-home mom who loves to cook, garden, and spend time outdoors with her husband, Austin, and their two daughters.
Tuesday September 11, 2018
Celebrate Family Meals Month
Brookshire Brothers Commits to Helping Families Eat at Home Together More Often During National Family Meals Month
The proven health and societal benefits of family meals inspire a month-long event aimed at helping families get back to the table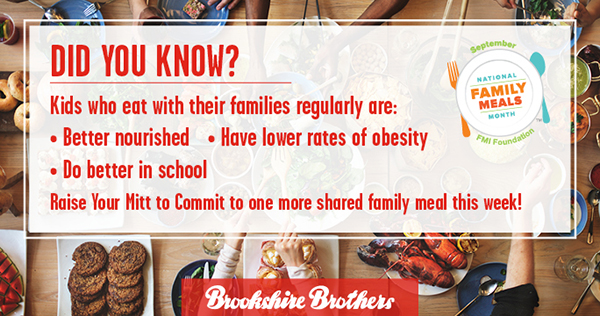 Lufkin, TX (August 31, 2018) - 
September is National Family Meals Month,™ an industry-wide movement to raise awareness about the benefits of frequent family meals. Brookshire Brothers has joined
the initiative to encourage families to spend more time this month enjoying a meal together
. In support, customers will enjoy special savings on ready-to-cook options and grab-n-go solutions all month long, as well as special deals and recipes every week. We're bringing value and ease to family meal times because we believe FAMILY MEALS MATTER.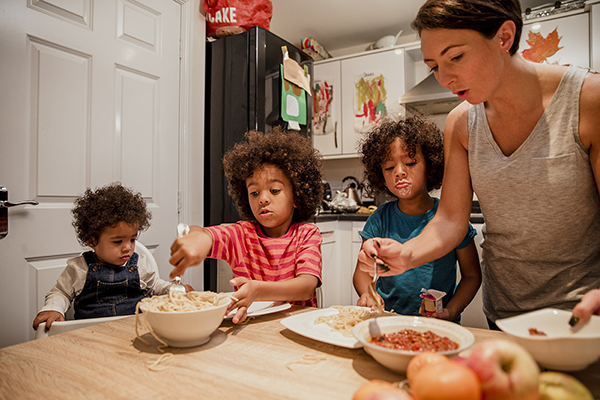 Did you know?
Kids and teens who share meals with their family three or more times per week are significantly less likely to be overweight, more likely to eat healthy foods and less likely to have eating disorders. 
With each additional family meal shared each week, adolescents are less likely to show symptoms of depression, less likely to use/abuse drugs and less likely to engage in delinquent acts.
People who eat most the most home-cooked meals eat healthier and consume about 130 fewer calories daily, on average, compared to people who cook less or not at all.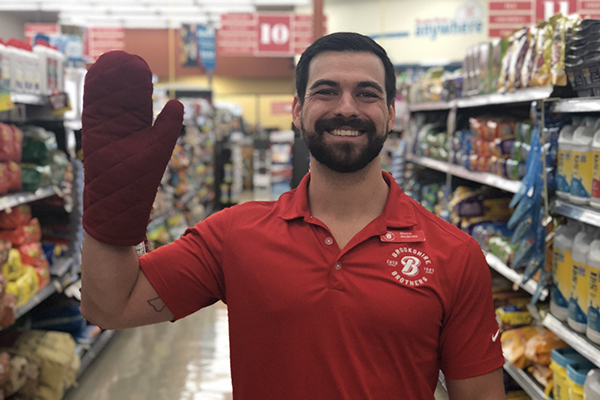 To get the month started,
Brookshire Brothers
and its employee-owners across Texas and Louisiana raised their mitts to commit to one more family meal at home. You, too, can raise your oven mitt to commit to making more memories around the kitchen table with those you love. Make it official, and shareable, by posting a selfie wearing your favorite oven mitt with the hashtag #familymealsmonth #brookshirebrothers. Follow Brookshire Brothers on Facebook, Instagram and Twitter to join the conversation this September. 
---
Gather 'Round The Table
September 5 through September 11
Week 1: Bring the family together for PIZZA NIGHT
FREE:
Fresh Harvest Salad (6-11oz)
Food Club Salad Dressing (16oz)
Fresh Harvest Tea (128oz)
WHEN YOU BUY:
3 Digiorno Pizzas (13.6-34.2oz)
---
Meal In Minutes
September 12 through September 18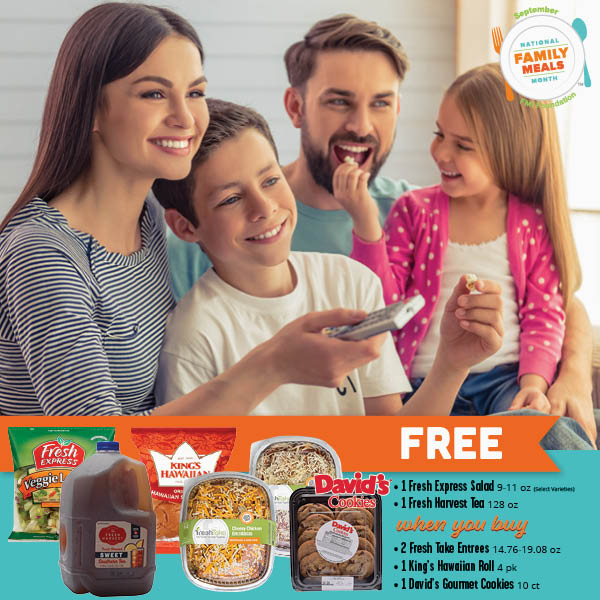 Week 2: Mom's Night Off
FREE:
Fresh Harvest Salad (6-11oz)
Fresh Harvest Tea (128oz)
WHEN YOU BUY:
King's Hawaiian Roll (4pk)
David's Gourmet Cookies (10ct)
---
Let's Taco 'Bout Family
September 19 through September 25
---
Slow Cooker Shortcuts
September 26 through October 2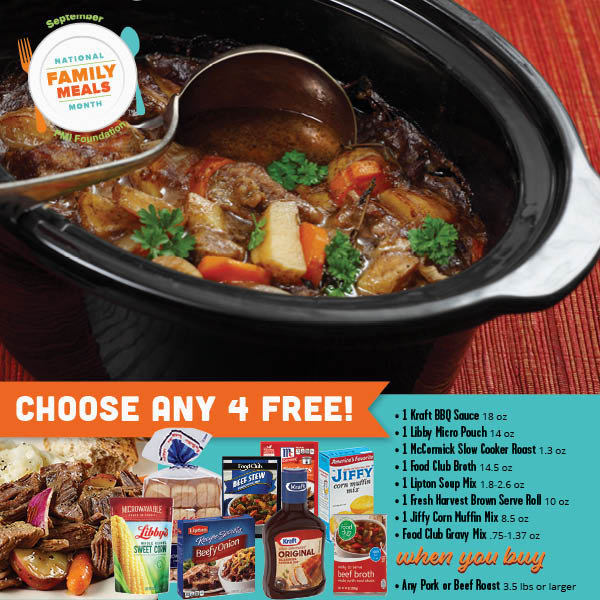 Week 4: Slow Down For Dinner
CHOOSE ANY 4 FREE:
1 Kraft BBQ Sauce (18 oz)
1 Libby Micro Pouch (14 oz)
1 McCormick Slow Cooker Roast (1.3 oz)
1 Food Club Broth (14.5 oz)
1 Lipton Soup Mix (1.8-2.6 oz)
1 Fresh Harvest Brown 'N Serve Rolls (10 oz)
1 Jiffy Corn Muffin Mix (8.5 oz)
1 Food Club Gravy Mix (.75 - 1.37 oz)
WHEN YOU BUY:
Any Pork or Beef Roast (3.5 lbs or larger)
Tuesday September 4, 2018
Creating a Family Food Culture
As seen in Charm East Texas.
Nothing brings people together quite like a great meal.  Whether there's an occasion to celebrate or the meal itself is the occasion, eating is a universally human activity that builds bonds in the company of others. A special occasion without the food wouldn't feel as special. Within a family, the dinner table can be a powerful tool to help children learn about life, community, and eating well.
Shared family meals can help children of all ages learn what and how they should eat.  The right family food culture can create a safe and familiar place where kids may (eventually) be willing to try unfamiliar foods.  It takes time and persistence to craft a family food culture, but it is well worth the effort.  Every household can create their own unique food culture, complete with their own expectations, traditions, and special memories.  There isn't a right or wrong way to do it—only a way that works for each family.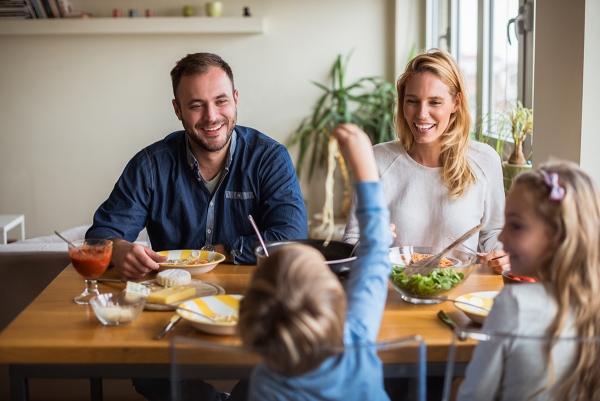 SHARE A MEAL TOGETHER
A great place to start is simply to make an effort to eat together (without electronic distractions). Joining together for a meal builds respect and shows each person how they are a valued member of the family.  Not every meal needs to be shared, of course, since this is neither practical nor necessary, but intentionally sharing at least some meals together lays the groundwork for breaking through barriers of picky eating, communication issues, and behavioral expectations.  
In my family, we choose to eat dinner together almost every night of the week.  Even when we occasionally bring home takeout, we still maintain the ritual of sitting down together and having a meal.  The television is off, phones aren't allowed, and there's often pleasant music playing in the background to help everyone feel calm and content.
Our children have joined us consistently at the dinner table before they were old enough to understand why, and this in turn has created an environment of expectation.  Every night it's the same: sit down together and share a meal where we all eat the same food. There is no short order cooking for dinner; the question "What do you want to eat?" is nonexistent. We all eat together, which means we all eat some form of the same foods. 
This has worked well for coaxing our sometimes-ornery three-year-old to eat most everything we eat. If we eat something she doesn't particularly care for, she can choose to eat it anyway or go to bed a little hungry and eat more for breakfast the next day. Ninety-seven percent of the time she decides just to eat whatever it is that we are having.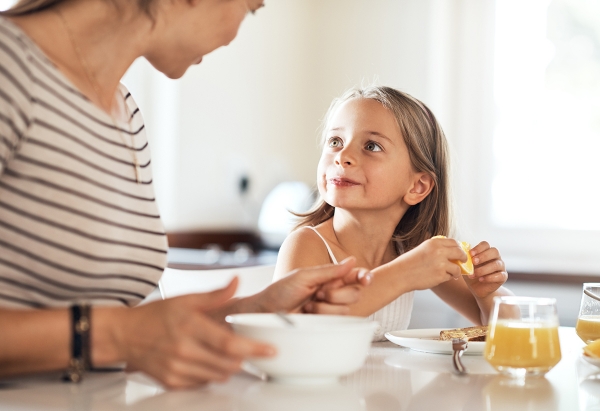 MODIFY THE FOOD TALK
Our family food culture also pays close attention to the way we talk about food. It's easy to entertain criticisms that can be very damaging to the way children think about food.  In my family, we focus on never talking negatively about real food, even in a joking manner. We avoid using words like yucky or gross, and instead we choose to focus on framing foods as delicious and yummy before drilling down about the specific attributes that we like.
We stay away from categorizing food as healthy or unhealthy; rather, we focus on how some things are special treats should only be eaten occasionally (or we might get a tummy ache).  We use the same descriptive words for broccoli as we do for cupcakes—yummy and delicious!  Kids don't usually get excited to eat broccoli when you tell them it's healthy, but they might eat it when you tell them it's delicious, buttery, and cheesy.
LET EVERYONE HELP
Another important piece of my family's food culture is the cooking process.  My three-year-old often "helps" me cook, a source of wonderful encouragement for her to be a more adventurous and eager eater (even when it exercises all my patience). Allowing your kids to participate in the cooking process, even if they make a mess, will help develop competence and confidence in cooking and eating. My daughter started out just watching me cook, and I'd explain things to her before she'd run off after a minute or two.  Now, I always ask her if she'd like to help me, and we try to make her feel like an important part of cooking, setting the table, or cleaning up after dinner.
Essentially, we are trying to create an environment where eating all different kinds of foods, mostly homemade and from scratch, is normal everyday behavior.  Conversely, eating processed foods and "junk" food is not normal and it is only an occasional occurrence; however, we don't forbid all treats because that seems to make them more desirable.  Even if we don't categorize foods as being "junk" versus "wholesome" that often, it is more about creating an environment of balanced normality.
BE PATIENT
While my family most certainly doesn't do everything "right"—and we definitely have our fair share of mealtime battles—our three year old is a great eater who only knows that all food is yummy and tastes delicious.  She's never heard anything else from us.  Even if we don't love a food, we try not to let on.  We may even cook things we don't love periodically because we want all foods to be tried and accepted.
At first, it can be difficult to create a better family food culture, especially if older kids are complaining about certain things, so start small.  Maybe start by banning the words yucky or gross.  Remind them often that we don't use those words when we talk about food; remind them instead that all food is yummy.  Even if it doesn't sink in right at first, don't worry, the seeds sown often take time to root and fully develop.
So, eat something yummy with someone you love and make it a habit you won't regret.
---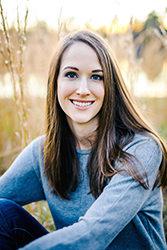 Angela Larson
 is a registered dietitian (RD) who works with Brookshire Brothers promoting 
real fresh, real delicious
 foods and nutrition education to the community. She is also a clinical dietitian representing Woodland Heights Medical Center in Lufkin where she does outreach education on food and nutrition. Food is her passion, so Angela loves trying new recipes and exploring the more holistic side of nutrition. Angela loves to cook, garden, and spend time outdoors. In addition to the 
Brookshire Brothers blog
, look for Angela's monthly articles in Charm East Texas. 
Friday June 30, 2017
Popcorn + Movies = Summer Movie Nights
Need to unwind after a full day of summer fun? A movie night is a classic option that won't break the bank and requires only a few crucial ingredients: the movie, the people, and—of course—the popcorn. We've pulled together a few ideas and recipes to make your evening really pop!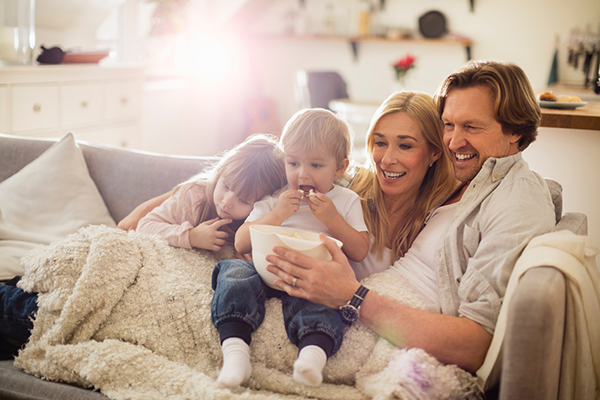 Some might say you can't do better than regular popcorn, but have you considered what happens when you put TWO great things together? Case in point: Nacho Popcorn. It's the best thing since the donut taco, and it only takes fifteen minutes to prepare. To go along with your salty and spicy popcorn, we recommend watching The LEGO Batman Movie or The Fate of the Furious.
The pairing of caramel and popcorn is as time-honored as Belle and the Beast. Furthermore, this sweet and salty happily-ever-after only gets better when it's prepared in the oven. Most people agree that oven cooking creates a better texture and taste, plus the clean up is easy if you line your pan in foil. Allow yourself to have a little fun with this recipe and enjoy our recommended tale as old as time, Beauty and the Beast.
The wonderful thing about movies is that they can give you a glimpse of the world without ever leaving your couch potato position. Consider complementing your adventure with a spice that has its own exotic history—cinnamon. In other words, this snack bursts with flavor, and at only 150 calories per serving! Check out the recipe above while you're movie surfing. We suggest Smurfs: The Lost Village and Kong: Skull Island.
Find a store near you to get started on creating your own popcorn recipes!
Monday June 26, 2017
Fourth, Food, Fun, Fireworks
Independence Day is right around the corner and we couldn't be more excited! The 4th of July is a time to gather your friends and family, spend time outdoors, and enjoy the sunshine. For a great way to celebrate America's Independence, follow these fun steps –
1. Plan Ahead
The questions usually start arising about a week before... "What are your plans for July 4th?" Beat everyone to the question by inviting friends and family to a backyard barbecue! You may not have time for paper invitations, but send a group text, create a Facebook group or send e-vites so everyone can mark it on their calendar.
2. Create the Menu
Don't stress about preparing each dish. Guests want to help out by bringing dishes. So, when you get RSVPs from friends and family, ask them if they could bring a side dish or dessert. We've got a great selection of recipes here. Once everyone contributes a dish or two, you'll have a 4th of July spread that's worthy of celebrating!
3. Take Grilling Tips
Our Market Experts are Expert Grillers! Ask them for their best grilling tips when you're picking out your favorite cuts of meat. Search our wide variety of Market items in our Meat Department.
4. Think Outside the Box
Meat and veggies are NOT the only items that are grill-worthy. Try your hand at grilling some of your favorite fruits, too. Our Catering Coordinator, Kate Rudasill, suggests splurging for a grill basket or grill wok to place your favorite fruit and vegetable slices in. Find other tips from her on our Cooking with Kate blog!
5. Enjoy the Fireworks
Now that all the cooking, socializing, and eating has commenced, you can sit back and relax while watching the firework show!
Have a safe, fun, and tasty 4th of July!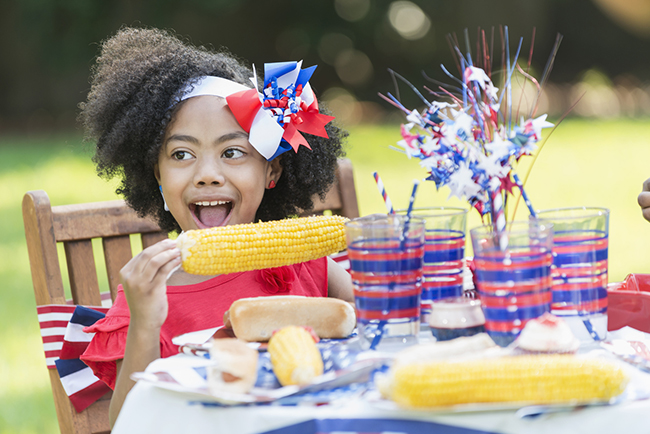 Monday May 15, 2017
Life is a Picnic
Eating outside is a great way to connect with nature and enjoy a meal alone or with loved ones. There are many reasons people want to or need to eat outside: a visit to the playground, a Saturday afternoon at the ball park, an afternoon hike, or a peaceful respite outside in the middle of a long day at work. The easiest part is getting outside, but sometimes it can be tricky coming up with delicious, healthy, and portable meal ideas for eating outdoors. That's where my advice and your local Brookshire Brothers comes in.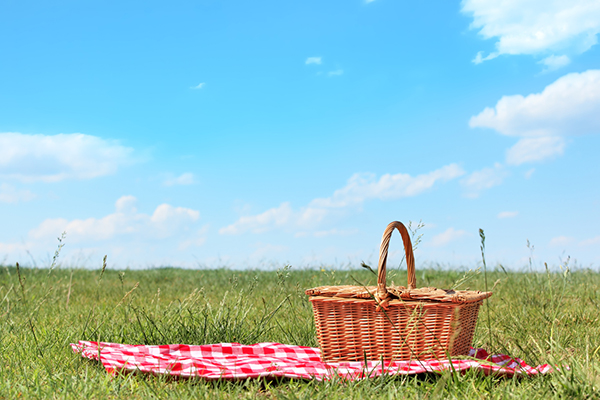 Pull out a picnic blanket, get comfortable, and have let's come up with some portable meals that will work for everyone.    
If you have a little time to do some prep, chop up some fresh fruit and bag it up, or better yet, throw whole apples and easy-to-peel oranges in your picnic bag. If fresh fruit is too much trouble, remember there are more dried fruit options than just raisins – try cranberries, blueberries, cherries, dates, prunes, and apricots. 
Sandwiches are always a go-to picnic option. If I'm short on time, I throw an entire loaf of whole wheat bread, a jar of peanut butter, and a jar of jelly in my bag with some plastic utensils and napkins. That way everyone can make their own sandwich when it's time to eat. If making sandwiches is too much trouble, try turkey and cheese roll-ups. My favorite method is to bring different flavors of cheese sticks and a package of sandwich meat. Wrap pieces of sandwich meat around the cheese stick for an easy to eat protein and healthy fat packed main course. Add a tortilla and veggies for a fancier version. 
Try an even easier protein source - beef jerky! It makes a great snack or protein option when you don't have a way to keep foods cold. 
For veggies, try baby carrots, pre-washed and cut broccoli or cauliflower florets, and cherry tomatoes as easy pack-and-go options. 
Throw a container of your favorite kind of nuts or seeds into the mix for a filling addition of healthy fats and plenty of vitamins and minerals to boot. 
Cheesy popcorn is another easy to pack snack that is a healthy fiber-rich substitute for chips. It travels well and tastes delicious. 
Have a little more time for meal prep? Make ahead a pasta salad, chicken salad sandwiches, or my favorite - salmon and apple sandwiches. Mix up packaged salmon with mayonnaise as a binder, and toss in diced apple as desired. This goes great with crackers or makes a delicious sandwich. 
And for beverages, remember to fill water bottles before you leave or pack some bottled water. Squeeze a little lemon in if you'd like to get fancy with it. 
No time for any meal prep? Stop by your local Brookshire Brothers deli for plenty of delicious grab-and-go meal options. Just don't forget the farm-fresh veggies! 
And last but not least, consider sitting on the ground on a picnic blanket. That way you get a little extra movement and mobility in with your picnic lunch by getting up and down off the ground. Now you're ready for healthy and portable outdoor summer meals!  
Angela Larson is a registered dietitian (RD) who works with Brookshire Brothers promoting real fresh, real delicious healthy foods and providing nutrition education to the community. She is also a clinical dietitian representing Woodland Heights Medical Center in Lufkin where she does community education on food and nutrition. Food is her passion, so Angela loves trying new recipes and exploring the more holistic side of nutrition. Angela loves to cook, garden, and spend time outdoors. Look for Angela's monthly articles in Charm East Texas.  
Monday November 28, 2016
Holiday Traditions
Now that Thanksgiving has passed, it seems like our December calendar is filling up quickly! Between Christmas parties, school programs, Secret Santa drawings, parades, bake sales, and gift-buying, when do you have time to start a tradition? We've asked our employee partners to share their favorite Holiday Traditions, and we hope you'll feel inspired to continue or start a new tradition of your own. Merry Christmas and Happy Holidays!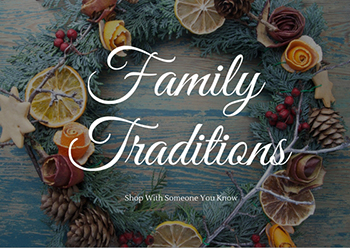 "Our family participates in the annual Lufkin Community Food Drive every year. It's something my girls, both now in college, look forward to every year. We help box the food, deliver it…the whole nine yards. I'm so glad we're able to do it as a family each year."
                                                                         Sally Alvis, Senior Director of Marketing and Public Relations
"Sharing the holiday with family is tradition enough, but we do have a few things we look forward to each year. My wife and I pick out the ugliest Christmas ornaments we can find and hang it on the tree. We've gotten so many now and it's so fun decorating the tree and retelling all the stories. We also attend a Christmas candlelight service at our church every year."
                                                                                                        Doug Barnett, Marketing and Procurement
"We have a few traditions in our house – We always have a Lego Advent calendar and we take turns who builds the item for the day, attend the midnight Mass on Christmas morning, and have a nativity scene that we do not complete until Christmas morning when we place baby Jesus in the manger. We also cook sausage balls, empanadas (fried meat pies) and banana pudding along with getting a 6-pack of glass coke bottles because it is essential to our Christmas celebration!"
                                                                         Corry Lankford, Graphic Designer/Store Signage Coordinator
"Our family traditions are long-standing and long-winded! Just to name a few, we take an annual Girls Christmas Shopping Trip, with my extended family, the first weekend of December. We try to knock out as many gifts as we can, while spending some much needed time together. With my husband and kids, we get into the Christmas spirit when we decorate our tree with themed ornaments from every year while listening to Christmas music. Finally, making Christmas candy is always a fun tradition with my mom and sisters."
                                                                                             Angela Gandy, Digital Media Associate/Copywriter
"The Lowther family always watches National Lampoon's Christmas Vacation on Christmas Eve, helps Mom make fudge and pumpkin bread, gets commemorative Christmas ornaments for each year, and eats Mexican food on Christmas Day."
                                                                                                          Adam Lowther, Public Relations Associate

Get great recipe ideas here to start your own tradition this Holiday Season!
Wednesday February 11, 2015
Lent Ideas
Chocolate. Caffeine. Alcohol. TV.  The usual things people give up for Lent. It's that 40 day period when Christians share in Jesus' suffering by denying themselves some of their earthly pleasures. But maybe this Lent, which starts on the day after Mardi Gras, we could 'take on' something that would draw us closer to God and closer to each other.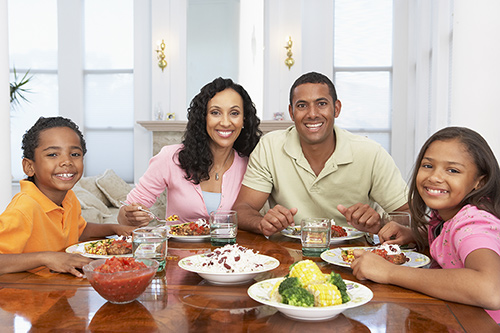 So here are some ideas of what we can add to our lives as we draw near to Easter.
Gather at the table.  Family time, discussion time, reflection time. Make a vow to sit down and share a meal together.
Get outdoors.  What a great way to feel God's presence! Pack a picnic lunch or supper when the days get brighter and warmer and dine as a family 'al fresco'. Combine it with a walk and celebrate creation.
Reach beyond yourself.  Spend time with others. Get to know your neighbors. Take some flowers to a sick friend. Volunteer at a food pantry. Pay it forward in the grocery line. Show a random act of kindness. Chances are it will be the brightest spot in someone's day.  
Be grateful.  Start a new habit of gratitude. Start each day by giving thanks to God for life itself. Thank your children for the things they do that make you smile. Give your co-workers a pat on the back and a thumbs up for putting up with you day in and day out. Make THANK YOU the two most frequently used words in your vocabulary.
Clean out.  Get rid of the stuff in your life. Sometimes the things that clutter our homes or apartments clutter our minds.  Take anything you haven't worn, used or looked at in the past 18 months and give it away.  
Remember what Jesus said in the book of Matthew – I was hungry and you fed me, I was thirsty and you gave me drink, I was a  stranger and you took me in…I was naked and you clothed me.
This Lent, you have the power to do all of that. When you do you will draw closer to God and to yourself.  Chances are these 40 days will not leave you feeling that you gave up anything. You will experience joy, peace and contentment with yourself and with others.