Monday May 16, 2016
Hurricane and Disaster Preparedness
Be Aware. Be Prepared. As hurricane season begins, we encourage you to gather supplies and create a Disaster and Emergency Preparedness Kit. When a disaster hits, having the right emergency supplies can mean the difference between life and death. Be ready for whatever storm lies ahead by packing these supplies in a ready-to-go fashion.
Checklist:
Water (When in doubt, have more than enough water. A general tip is 1 gallon per person per day)
Medications
Flashlights
Batteries (Gather enough batteries for a three-day supply)
Matches
Multi-purpose tool
Non-perishable food (Family members will each need enough food for three days)
Personal toiletry items
First aid kit
Battery-powered or hand-cranked radio
Sleeping bags/blankets
Essentials for your pets
Whistle
Tips:
Select a waterproof container/bag for all supplies.
Gather important documents and store a stash of cash.
Make an emergency plan.
Store your emergency kit in a safe place.
Adjust your kit and plan as your family structure changes.
Keep a local map in your kit to follow evacuation routes.
Stay informed with social media and/or local news media.
Keep an extra cell phone and charger on-hand.
Look in your weekly ad for the Hurricane Preparedness Icon placed with suggested supplies.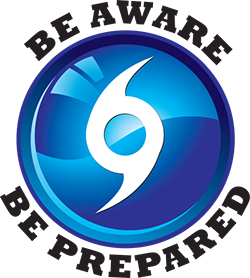 Thursday May 28, 2015
Feeding the Relief Effort
Relief efforts continue in Hays County, as Wimberley begins to emerge from the deadly flooding along the Blanco River.  Brookshire Brothers and its store team are mobilizing additional resources to respond to the ever changing needs of their community. From feeding hundreds of people on the day after the flooding, to ramping up deliveries of water, batteries, baby formula and other essentials, the company is now calling on its vendor community to join in the efforts. When Brookshire Brothers found out hot meals were in need for relief workers and residents, they reached out to Opelousas, Louisiana based Tony Chachere's.  On Friday, Tony's will pull its cook trailer to the Texas Hill Country to feed hundreds from the Brookshire Brothers parking lot.
Sally Alvis, Brookshire Brothers spokesperson says, "That's what you're seeing in all of our markets where flooding and tornadoes have wreaked havoc.  Our employee-owners and vendors are jumping in to do whatever it takes to be part of the recovery." In addition to Friday's free jambalaya meal, the Brookshire Brothers team will serve chipped beef bbq on Saturday from the same location where they've had a store since 1996.  Any donations will go to help three of the store's employees whose homes were washed away over Memorial Day weekend.
Earlier this week,  the Brookshire Brothers Wimberley store team saw and felt the tragedy through the lives of their neighbors. They went door to door in the Paradise Valley area delivering cases of water and non perishable foods and supplies.  One resident told Store Director Jason Noske, "You are the first person I've seen since the water rose. I can't thank you enough." Another was in tears as the Brookshire Brothers team provided dry toilet paper – a luxury following the deadly drenching.
 "The needs are enormous," Alvis notes, "but so are the hearts of those who are helping.  Everyone is committed to seeing this community heal and thrive again."  Wimberley musician Robyn Ludwick shared a facebook message that speaks to the feeling in this picturesque place, "I'm so humbled right now by the generosity and love that I have seen. Let's use it to rebuild and restore this town and our broken hearts."
Brookshire Brothers encourages folks to give to the relief effort.  Financial donations can be made to Barnabas Connection Flood Relief – http://www.barnabasconnects.org/wimberley-flood-2015
Founded in 1921, Brookshire Brothers is 100% employee-owned. Its assets include 150 retail outlets incorporating grocery stores, convenience stores, as well as free standing pharmacy, tobacco and petro locations. New stores will open this year in Pilot Point, Hamilton and Canyon Lake.  For more information on Brookshire Brothers and its family of brands please visit www.brookshirebrothers.com.