Apple Butter
(Recipe courtesy of Betty Crocker)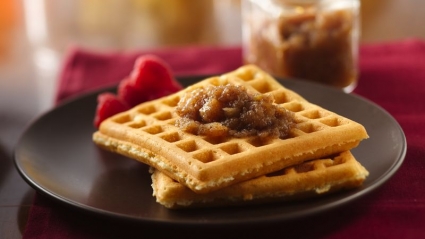 Ingredients
12 medium Granny Smith or other cooking apples, peeled and cut into fourths 
— Don't forget to check your weekly ad for special savings on produce! 
1½ cups packed brown sugar
1 tablespoon ground cinnamon
1 teaspoon ground allspice

Directions 
Mix all ingredients in 5- to 6-quart slow cooker.
Cover and cook on low heat setting 8 to 10 hours or until apples are very tender.
Mash apples with potato masher or large fork.
Cook uncovered on low heat setting 1 to 2 hours, stirring occasionally, until mixture is very thick. Cool about 2 hours.
Spoon apple butter into container. Cover and store in refrigerator up to 3 weeks.