Brands: Offering our best brands at an affordable price
At Brookshire Brothers, we're proud to offer our customers brands that deliver quality at a great value. We're dispelling the notion that you have to spend more to get a better product – we're making sure you can get a great deal on the best we have. That means we stock our shelves with brands we take pride in and know you'll appreciate, too.
Brookshire Brothers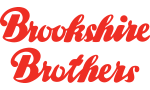 We reserve the Brookshire Brothers name for the highest-quality products we can find. We search far and wide for the freshest and best-tasting goods from across the country, but we take even more pride in using local suppliers. We know our neighbors make some of the best stuff around, and we're always happy to support them.
Hy-Top
The Hy-Top brand of private labels emerged in the 1950s to provide independent grocers and neighborhood supermarkets a way to help their customers save money on groceries without having to sacrifice quality. Today, we carry more than 1,300 Hy-Top products in our stores. With Hy-Top, you never have to compromise quality to save on groceries.
Better Valu
Better Valu is the perfect brand for our budget-minded guests. Health aids, beauty products, daily essentials – all for less. Finding quality this high at prices this low is why Better Valu is in a category all its own.
Quality Choice Health & Beauty Care 
When it comes to health and beauty brands, Quality Choice stands above the rest. With more than 600 items in 50 product categories, the Quality Choice line is more than able to handle any health and beauty needs you may have.