Friday September 4, 2015
Cook Hushpuppies Like A Champ!
You can cook like the Cajun Divas and all other hushpuppy cookoff teams who participate in the annual Texas State Forest Festival Southern Hushpuppy Championship!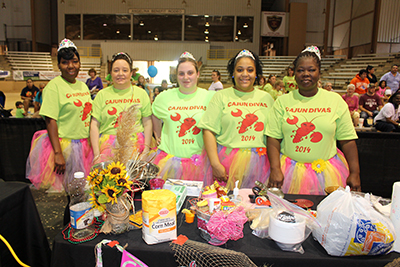 Take a look at these great recipes and compare yours to the teams who will compete this year.
Basic Hushpuppy Recipe
Ingredients:
Crisco® Pure Vegetable Oil, for frying
3/4 cup Martha White® Plain Enriched White Corn Meal
1/3 cup Pillsbury BEST™ All Purpose Flour
1 1/2 teaspoons baking powder
1/2 teaspoon salt
1/2 cup buttermilk
1 large egg
1/4 cup finely chopped onion
Directions:
HEAT 2 or 3 inches oil to 365ºF in deep fryer or deep saucepan.
COMBINE cornmeal, flour, baking powder and salt in medium bowl
ADD buttermilk, egg and onion. Mix untill well blended. Drop batter by tablespoonfuls into hot oil. Fry a few at a time 3 or 4 minutes or until golden brown. Turn as needed for even browning. Drain on paper towels. Serve immediately.
Want to get more adventurous like the teams you'll see at the Southern Hushpuppy Championship? Follow the basic recipe above and make small revisions.
Buffalo Chicken
Reduce milk by 1/2
Add 1 can shredded chicken
1 package of dry ranch mix
Baked Potato
Reduce milk by 1/2
2 shredded potatoes
1 cup of finely shredded sharp cheddar cheese
1 package dry ranch mix
Italian
1 lb. cooked ground Italian sausage
1 package spaghetti seasonings
1 cup of grated parmesan cheese
Mexican
1 package taco seasonings
1 package cooked and drained chorizo
Make sure to stop by the Southern Hushpuppy Championship while you are at the Texas State Forest Festival, presented by Brookshire Brothers. The championship is Saturday, September 19 at 2PM. The Texas State Forest Festival comes to East Texas Wednesday, September 16 and leaves Sunday, September 20. We hope to see you there!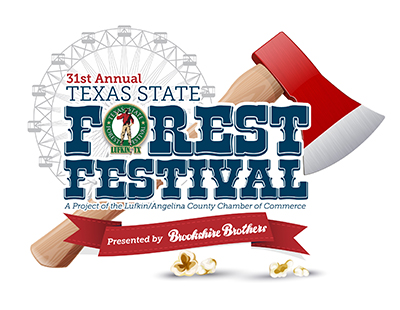 Monday August 31, 2015
Nature's Health Food - Grapes
September brings thoughts of cooler weather and holidays, but take advantage of one of the best summer fruits available, grapes! Our Produce Pick of the Month will have you ready to make this mouth watering salad year-round.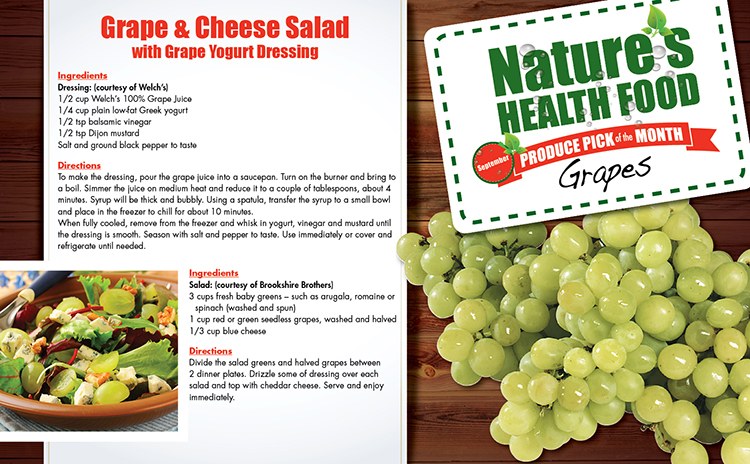 To download PDF, click here
Tuesday August 18, 2015
Tasty Football Tailgate Party
The best ball games include winning scores for the home team and tailgate picnics for the fans. Whether you are rooting for your high school, college, office or neighborhood team, don't forget to call "time-out" to enjoy this hearty fare.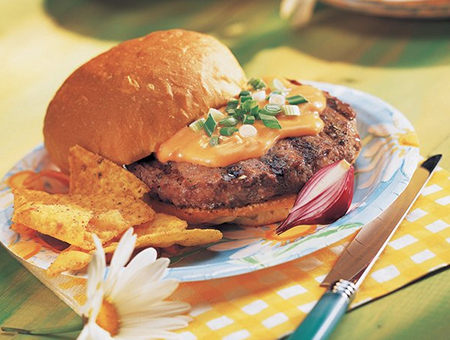 Tailgate Decor
The best thing about a tailgate party is you don't have to clean or decorate the house! You may, however, want to tidy up your vehicle and make room for collapsible tables and chairs as well as those totable treats.
Sports-themed and colored washcloths and towels can double as tablecloths and napkins for outdoor food fare and bound-to-happen spills.
Plastic utensils are available in a rainbow of sports colors at discount, party and grocery stores.
Pregame Activities (besides munching on snacks)
Divide into teams, and make signs for team cheering (bring plenty of poster paper and markers). Award a prize for the most creative!
Have the same teams create and perform a cheer: Go, Fight, Win, Hey!
Ask guests to come dressed as their favorite player. Award a prize for the best costume.
Crank up the boom box with favorite tunes or pregame shows.
Food Fixin's
Make foods self-serve. This is an informal eat-as-it's-ready party.
Plastic utensils offered out of a plastic helmet add an extra fun element.
Sloppy Hot Dogs is a good candidate for the slow cooker. Toss all the ingredients in a 3 1/2- to 6-quart slow cooker (you can omit the oil), and heat on high for about 3 hours. Attach large rubber bands around the handles and lid of the slow cooker to easily secure the lid when traveling. Wrap and pack it with a towel or newspaper to keep heat in and the cooker steady during transport. Serve the food (right out of the cooker) within an hour, or plug in the cooker and set it on the low heat setting so it will stay warm for hours.
Keep cool things cool and hot things hot. Pack hamburger patties frozen; they'll keep other foods cool and will be thawed by the time the grill is ready. Remember to pack the burger trimmings.
Wednesday August 12, 2015
Summer Send-Off
Host a Summer Send-Off Party and enjoy the end of the season with a sweet and colorful backyard party.
Suggest that all of your guests wear bright colors and/or fun floral patterns.
Put up hammocks, lounge chairs, paper lanterns and pillows to make your party the ultimate oasis for relaxation.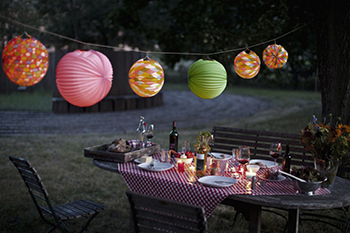 Set up some of summer's favorite games like Corn Hole, bocce ball, croquet, and Kan Jam.
Set up a cocktail station and mix up your favorite summer drinks for the ladies.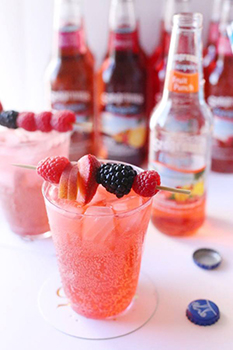 Don't forget to have the beer available too. Set up a table of all the best domestic and craft beers available.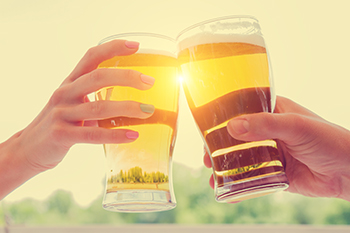 Don't let your guests go home empty-handed. Provide guests with fun party favors such as bright colored sunglasses, napkin rings and cute drink ware.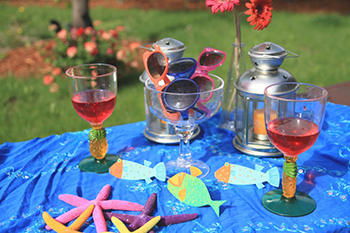 After a summer-filled party like this, you'll be ready for the cooler weather full of bonfires, camp-outs, and the holidays. 
Friday August 7, 2015
15 Best Rated Wines
Wine experts say outstanding wines are rated with scores of 90 and above. Believe it or not, those wines aren't out of your league. Bring fantastic and outstanding wines to your home today by picking from the following best-rated wines.
Rombauer Chardonnay - 93 Rating
Frei Brothers Cabernet Sauvignon - 92 Rating
Layer Cake Shiraz - 91 Rating
Louis Martini Cabernet Sauvignon - 91 Rating
Mumm Napa Cuvee - 91 Rating
Argyle Brut - 90 Rating
Beringer Knights Valley Cabernet Sauvignon - 90 Rating
Catena Malbec - 90 Rating
Caymus Napa Valley Cabernet Sauvignon - 90 Rating
Eroica Riesling - 90 Rating
Ferrari- Carano Fume Blanc - 90 Rating
La Crema Pinot Noir - 90 Rating
La Marca Prosecco - 90 Rating
Mumm Napa Brut Rose' - 90 Rating
Rodney Strong Chardonnay - 90 Rating
Enjoy shopping these wines at many of your favorite Brookshire Brothers or David's Foods stores!
Tuesday August 4, 2015
Fit Tips for Fall
As your summer season of relaxation, vacations, and sunny days turns to a fall season of sporting events, kids errands, and school - where does that leave the time to stay fit? Staying on track with diet and/or workout plans can be difficult with busy schedules, but here are some great tips that don't take a lot of time!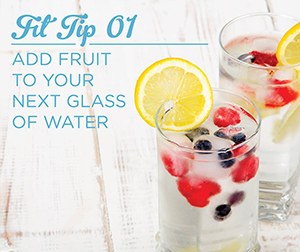 Water's natural benefits give much needed hydration and energy, but adding a variety of fruit can help with detoxing as well as give it a flavorful boost! 
Try these fruits in your next glass:
Lemons
Strawberries
Blueberries
Raspberries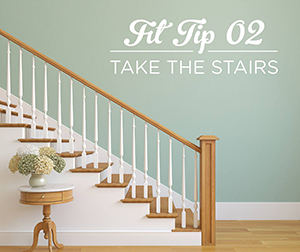 Improve your cardiovascular health by skipping the elevator ride and taking the stairs. With zero added time to your daily schedule, you can get a mini workout in every day by this simple tip.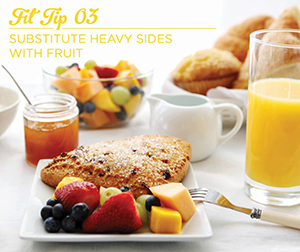 Ever get that mid-morning or afternoon sluggish feeling? Try replacing your next basket of french fries with a cup of fruit. Expand your lunch options with many different sides such as fresh fruits, salads, or salsas. This could help your sweet tooth, too!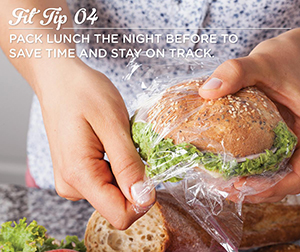 As you start to pack those school lunches, why not make yourelf a lunch at the same time? This small tip can change your entire perspective on the "what's for lunch?" debate. Keep fresh veggies and whole grain bread for simple and nutritious sandwiches for your busy schedule.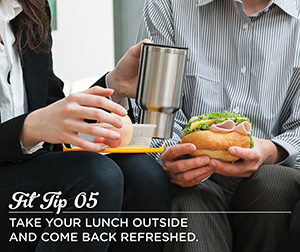 Vitamin D does your body good! Step outside (but stay in the shade) for a midday pick-me-up. Invite a friend for daily outdoor lunches and watch the seasons, and temperatures, change.
Wednesday July 29, 2015
Budweiser Rocky Mountain BBQ
Budweiser makes you the King of the Grill this summer with this signature burger recipe!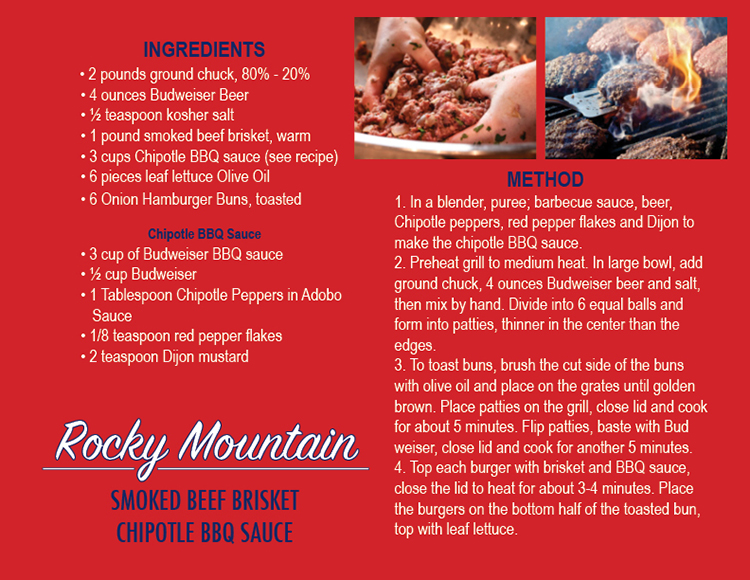 To Print the Recipe, click here
Wednesday July 22, 2015
Yes, We Carry That!
The Beverage Depot has the best. Look no further for your favorite beer or cider...we carry it all!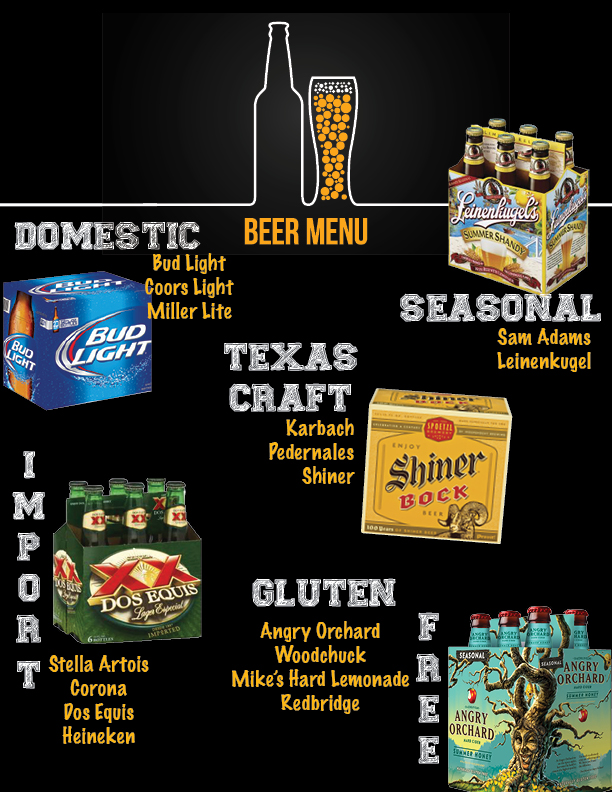 Wednesday July 22, 2015
Making the Most of the End of Summer
The tans may fade, but the memories will stay. As summer begins to wrap up, spend time with your family and take a last minute vacation! We make vacation planning easy so you can hold on to summer's daylight as long as possible.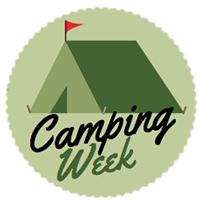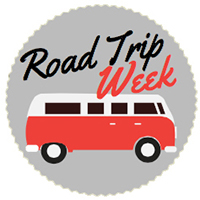 Fortunately, living near the coast allows for easily planned beach vacations. However, for our non sand-loving friends, there are many parks, lakes, and rivers that we have access to. And finally, for the adventurous family who loves to travel, there are countless memorable sites to see. Whichever vacation week you choose, let us give you advice on how to make it the best "Summer Send Off" Vacation possible!
Meal planning
Every vacation centers around what meals are going to be consumed throughout the week. Check out these family friendly snacks and meals:
Fruit Kabobs - Assemble these the night before you leave and pack in tupperware container in your cooler. These will keep the entire family snacking until you make it to your final location!
Just for the campers: Build a campfire and make s'mores with a twist... Try S'Mores on a Stick
For the sun-kissed beach bum: Take advantage of the fresh seafood available! You'll love this idea... Grilled Shrimp and Scallop Kabobs
Road trip warriors: Don't stress about keeping your cooler full of ice. Limit your stops and keep your hunger at bay by trying your hand at homemade granola bars! Raspberry Granola Bars
What to do
For every vacation spot, there are local attractions that can be discovered. Talk up the locals to find out the best places to visist.
Have family time. Don't get bogged down with the itenerary. Spend the day having no plans!
Wrap up summer and enjoy the relaxation of laughter, sun, and fun. Happy vacationing!
Tuesday July 21, 2015
Nature's Health Food - Peaches
What better way to celebrate the end of summer than with peaches? Our Catering Coordinator has a recipe that will have you wishing summer was year-round!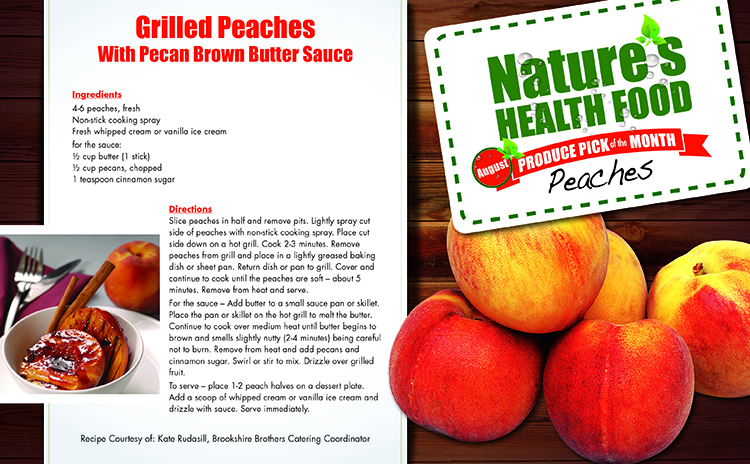 To download PDF, click here
Pages