Monday June 1, 2020
Brookshire Brothers Coming to Lumberton, Texas!
Lufkin, TX (June 1, 2020) – Brookshire Brothers is expanding its presence this summer in Hardin County in Southeast Texas.   Company President and CEO John Alston announced the June first acquisition of the Market Basket location in Lumberton, Texas.  This is the second Market Basket location Brookshire Brothers has acquired in the last year.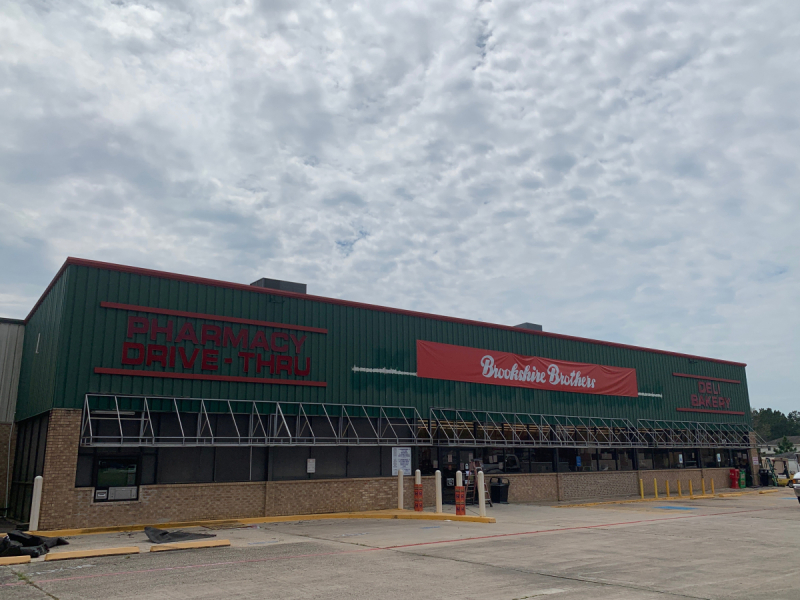 In making the announcement Alston said, "On behalf of our Brookshire Brothers' team, I would like to express our thanks to Skylar Thompson and the Market Basket group for allowing us to work with them on assuming the operations of their Lumberton location. Our companies share a long history of serving communities across Texas and Louisiana and we are committed to providing our shoppers in Lumberton with the same great selection of products and exceptional service that the Market Basket team is known for."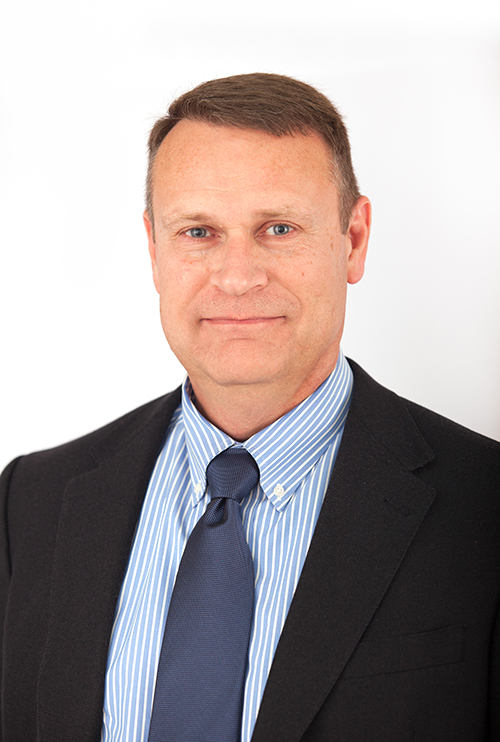 As part of the Lumberton transition, Brookshire Brothers will close the store at 421 South Main Street while it brings in new inventory and renovates key areas – including a full-service deli.  Kenneth Brown will lead the Brookshire Brothers team as its Lumberton Store Director.
To prevent any disruption in service, all Market Basket pharmacy customers' prescriptions are now at the Brookshire Brothers Pharmacy at 202 North Main Street in Lumberton. Please call the Pharmacy at 409-755-0451 if you have any questions.
Brookshire Brothers, an employee-owned company headquartered in Lufkin, Texas, has 116 retail locations including a standalone pharmacy in Lumberton and grocery stores in both Kountze and Silsbee in Hardin County.   Last summer, Brookshire Brothers purchased Market Basket's Many, Louisiana location.  This is its second Market Basket acquisition.  Brookshire Brothers expects to reopen the store to serve Lumberton by June 17th. 
Wednesday May 20, 2020
Flowers in the Sidewalk: Moving Forward During a Global Standstill
 When I left my little hometown seven years ago with my Stephen F. Austin State University diploma in hand, like many, I never envisioned returning. Especially not with two children in tow, just in time for a global pandemic – yet, here we are. After sitting in traffic for two hours a day for the last 5 years and paying more in childcare than rent, we decided it was time to take a step back and go for a slower pace in a familiar small East Texas town. My husband was wanting to join the family real estate business and I wanted to have more than an hour of face time at dinner/bath/bedtime with my boys during the week. Life is short, babies don't keep – you've heard the sayings. After all, my husband and I grew up there and we still had sturdy roots deep in the Piney Woods.
After moving in with my in-laws while we built up our savings and figured out where we wanted to live and enroll our soon-to-be kindergartner, I honed in on job hunting completely oblivious there would soon be a hiring freeze for the already small pool of marketing jobs. Upon interviewing and landing a job with Brookshire Brothers Corporate, we delayed my start date a few weeks because the Houston Rodeo had just been canceled, stores in bigger cities were out of toilet paper and mass panic was ensuing. My start date approached, but my husband and I decided with all the unknowns, it was too risky to start yet. As grateful as I was to have a job in an essential industry during an economic crisis, we felt like we needed to watch the storm from inside our quarantine abode. 
As soon as we realized where the pandemic was headed and the lasting impact it would have on the economy and schools, we decided it was now or never for me to start working. As an essential business, grocery stores and their corporate offices will still have to continue on, quarantine rules not applicable. My husband was already working in an "essential" industry, so we teetered the line of risk and expose ourselves further or stay home to limit our chances. Who would watch our children and risk their exposure further? Is that a risk we should be taking with children? Life choices are all complicated when you add kids to the mix, but throw in closed schools and figuring out childcare and a looming healthcare crisis and you have a heavy decision.
Ultimately, my fears have been lightened by the community I've found at Brookshire Brothers and I'm thankful I started working when I did. The unease I felt of the unknown at home was met with reassurance and hope in the workplace. I've seen people helping each other out, being courteous of one another and acknowledging hardships and circumstances with an empathetic heart, now more than ever. I've seen friends make major career moves during this pandemic because their employer didn't actually have their health and best interest as their priority and I'm grateful that's not the work environment I've experienced.
If I've learned anything over the last few months, it's that we aren't actually in control of anything other than our attitude and adaptation of our reality. While I've mostly felt like I was in a hidden camera reality show I never agreed to, the overall upheaval of what I thought this year was going to look like has ultimately altered my priorities for the better. Moving forward, everything will be different. The way we choose jobs, the way we choose childcare, the way we purchase anything will be shifted, but maybe that's been the purpose all along.
Tuesday May 19, 2020
DeQuincy, Louisiana Honors the Fallen with Iwo Jima Memorial Replica
As Memorial Day approaches, we remember the sacrifice of those who have lost their lives serving our country. Brookshire Brothers recently leased land adjacent to its store in DeQuincy to the City of DeQuincy Louisiana for $1 for 99 years to build a replica of the Marine Corps Memorial (Iwo Jima Memorial) near Arlington, Virginia. This monument was the lifelong dream of DeQuincy resident Dr. Howard L. Snider, who was among the marines that cheered on the raising of the American Flag in Iwo Jima. Dr. Snider wanted a symbol of the sacrifice that American Soldiers made in WWII to be built in the center of his hometown. Sadly, he passed away in 2017 before it was complete.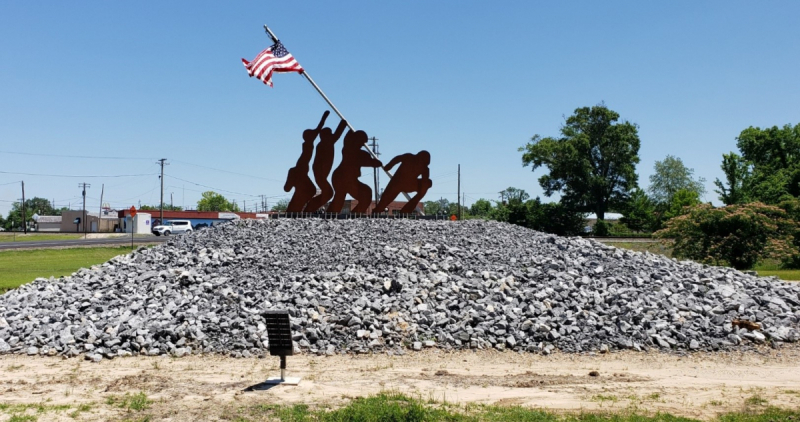 DeQuincy Brookshire Brothers Assistant Store Director, Randy Phillips, told us: 
"Our team is extremely proud to come to work and see the Iwo Jima Monument every day when we exit our vehicles. The residents of DeQuincy share in our excitement, and tell our crew when they visit the store."
The Mayor of DeQuincy, Riley Smith, shares in the excitement too:
"On behalf of the City of DeQuincy, I would like to express my sincere appreciation to Brookshire Brothers for allowing the placement of the Iwo Jima Memorial on its property. I feel like it enhances the beauty of DeQuincy."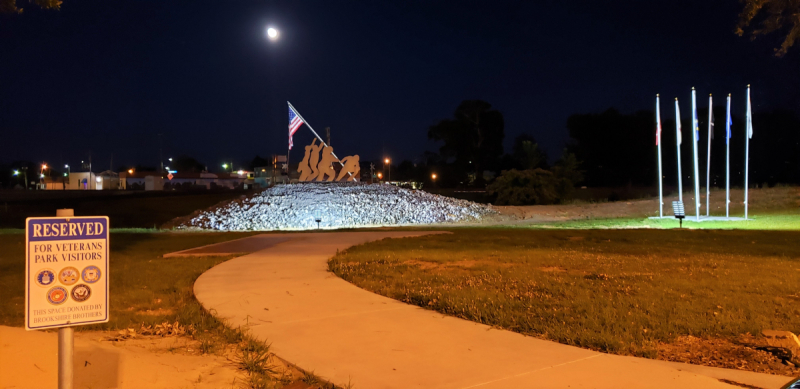 Brookshire Brothers is proud to help honor the fallen and wish everyone a Happy Memorial Day. Dedication ceremonies at this site will be taking place at a future date; please stay tuned for details.
Wednesday May 13, 2020
Together We Can Do More
Lufkin, TX (May 14, 2020) – Brookshire Brothers is joining with its customers to get food to those who've lost jobs, income and their very health due to COVID-19.  The Lufkin, Texas based  grocer knows that Together We Can Do More to help our neighbors facing food insecurity.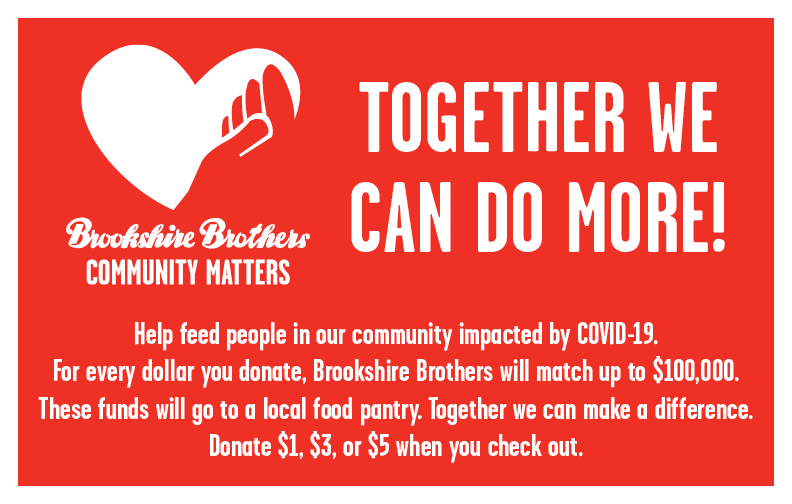 Starting May 14th, Brookshire Brothers shoppers can donate $1, $3, or $5 during checkout  to help local food pantries assist those in need.  Brookshire Brothers will match every dollar its customers donate up to $100,000.  The money customers give in each Brookshire Brothers or David's store, as well as the company's matching funds, will be distributed in that town to nonprofits or food pantries that do hunger relief. With school out, tens of thousands of children miss meals daily due to lack of resources. Families that were already struggling, as well as thousands recently affected by job loss or furloughs, are finding it even more difficult to put food on the table. Local food pantries help respond to those immediate needs.
Together Brookshire Brothers and its shoppers can lend a hand for hunger relief. It's part of the employee-owned company's purpose of being GOOD PEOPLE selling GOOD FOOD and doing GOOD DEEDS where we live and work!
Thursday May 7, 2020
Aggieland Store Coming Along
The dirt work is  done, and Brookshire Brothers' new store on the campus of Texas A & M University will soon start to take shape.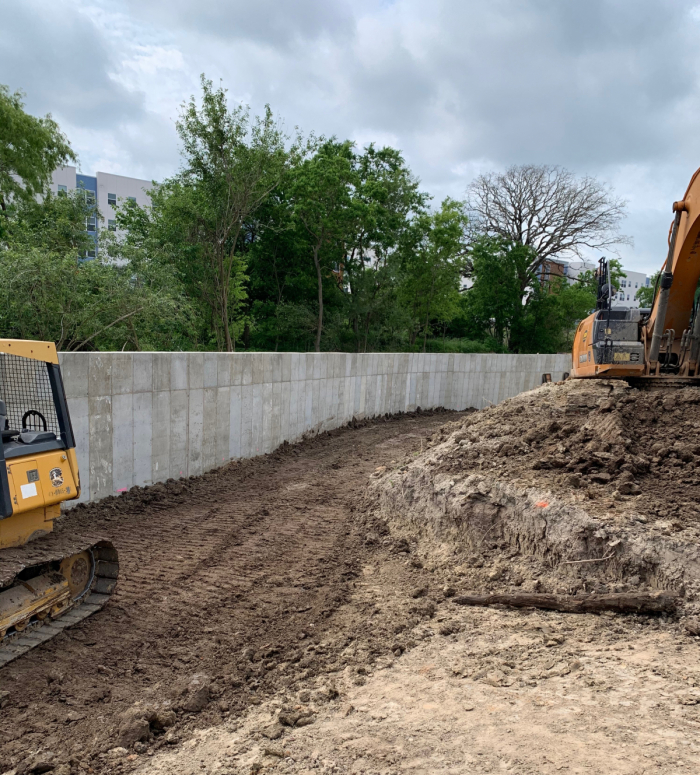 The retention wall is up, plumbing is in the ground and the concrete slab will be poured soon.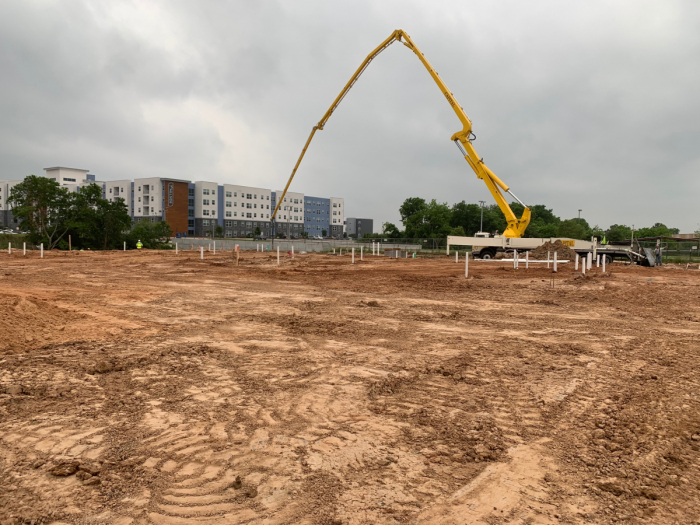 We can't wait for Aggies to shop our George Bush Drive location when it opens and of course catch live entertainment at our outdoor concert venue. Please read more about what our College Station store will have to offer
here
.
Thursday April 23, 2020
Brookshire Brothers Is Now Checking Temperatures
Keeping our customers fed in the safest manner possible remains key as we walk through COVID-19.   As an additional safeguard for everyone, Brookshire Brothers is now checking the temperatures of all of its employees at the start of each shift. An employee owner with a temperature of 100 degrees or more will be sent home and asked to seek medical advice or contact their doctor if needed.   The company is following CDC guidelines regarding when an employee may return to work.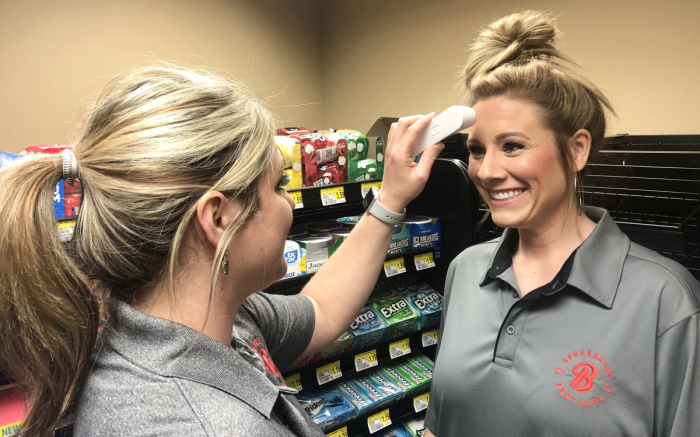 This process follows ongoing safety practices that include the installation of plexiglass sneezeguards at all check stands, social distancing messaging throughout the store,  the option of wearing facial coverings while at work and enhanced, ongoing sanitization.
 Customers and employee owners together can remember to leave six feet of space between others, wash their hands frequently with soap and water and stay home if they have a temperature of 100 degrees or more.
Monday April 20, 2020
Shop Safe. Shop Smart.
Lufkin, TX (April 20, 2020) –   Brookshire Brothers thanks its shoppers for joining with them to help contain the spread of COVID-19.    The Lufkin-based grocer appreciates the care its customers have shown for our employee-owners and each other by practicing social distancing and healthy habits while shopping.  This way the community grocer can continue to provide food and essential goods in the safest manner possible. Here are some of the ways our folks on the front lines are working to keep our stores safe, stocked and open to serve our communities: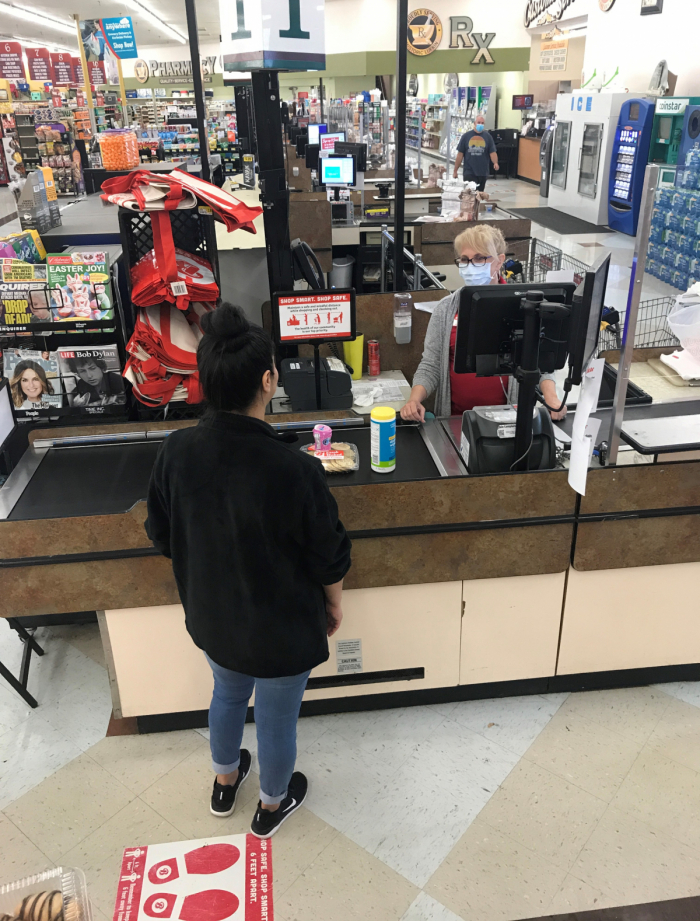 Urging customers to send someone else to shop if you believe you, or anyone with whom you have had close contact with may have an active case of COVID-19 or are tested and the results are pending, or have symptoms of fever, dry cough, or shortness of breath.
Reminding customers to have only one family member in the store shopping at one time.
Encouraging social distancing through store signage, floor decals and ongoing in store announcements.
Installing plexiglass partitions at each check lane, pharmacy counter, deli counter and courtesy booth.
Sanitizing high touch areas continuously and reinforcing proper handwashing, disinfecting and cough covering practices.
Monitoring the wellbeing of our employee-owners, and supplying them with cloth face coverings if they choose to wear them.
Reminding shoppers to leave their reusable shopping bags at home.
Inviting our customers to bag their own groceries if they'd like. Please let your cashier know when you enter the check lane that you'll be sacking your own.
Encouraging shoppers to only purchase what they need for their family, be mindful about leaving product on the shelves for others and offer to shop for a friend or neighbor in need.
Keeping updated on COVID-19 through official websites like www.cdc.gov, www.dshs.texas.gov and www.ldh.la.gov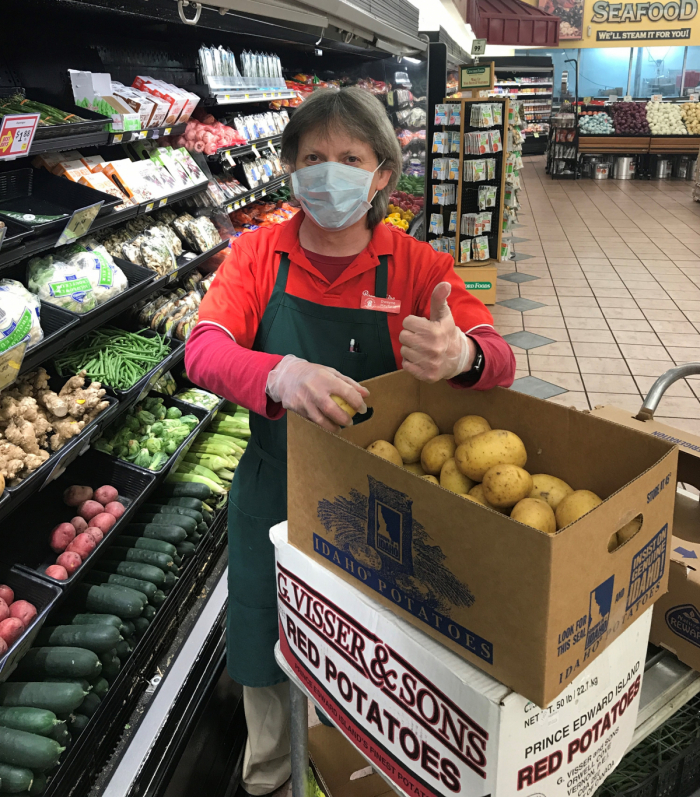 Brookshire Brothers President and CEO John Alston says, "Every day we receive messages from our shoppers across Texas and Louisiana describing our front line employee owners and their efforts as heroic. They are our heroes, working tirelessly to ensure our customers have access to essential products and services."  To recognize that, the company implemented bonuses in mid-March for all hourly workers.  Brookshire Brothers and its team members are doing their best along with the rest of the country to contain the spread of the novel Coronavirus.  Alston adds, "We believe it is our shared responsibility to help flatten the curve.  We appreciate the support of the community as we walk through this together."
Wednesday April 8, 2020
Thank You For Trusting Us
We thank you for trusting us with your shopping needs.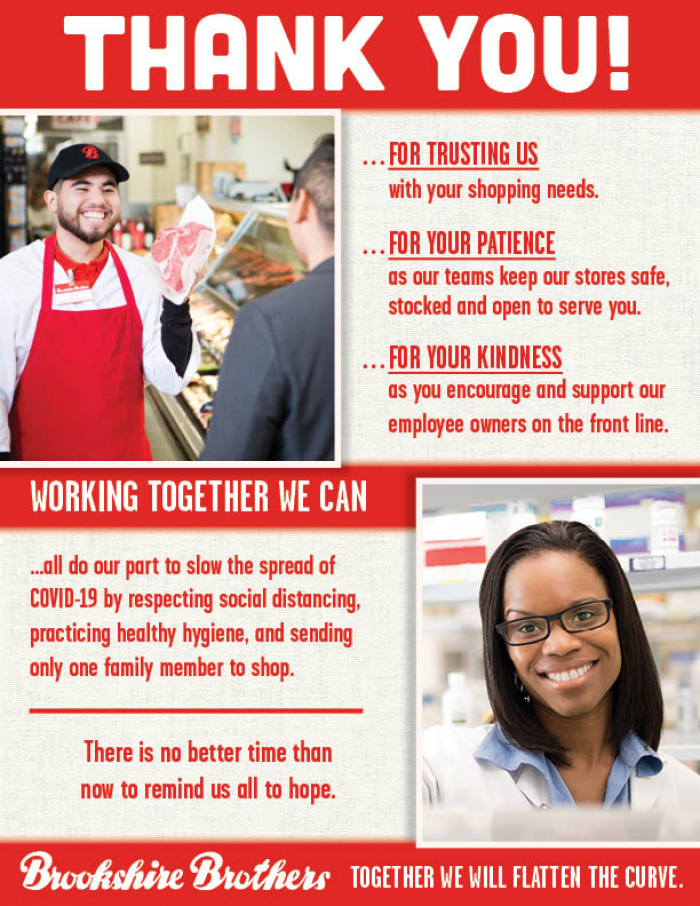 Monday April 6, 2020
Your Health Matters
Brookshire Brothers is here to help keep the communities we serve healthy.  Though the emerging coronavirus (COVID-19) has many unknowns, we want to assure you that we are doing our best to help you, your families and our employee owners remain well and prepared throughout.
Here are a few things we are doing to help:
Staying informed and keeping our store teams up to date on current health advisements and resources is critical to containing the spread of any illness.  Encouraging them to take good care of themselves and their families is key so they can continue to serve you.   If they do not feel well, we suggest they stay home and limit their exposure to others. Their safety and yours is our highest priority.

Our store teams are working with an increased sense of urgency to make your shopping experience as safe as possible. We are making sure our employee owners are equipped with the most current information and have a heightened sense of awareness on how best to limit the spread of the virus. Be assured that we have increased the frequency of disinfecting commonly shared areas and touchpoints throughout the store. Our regimen of best safety practices is even more enhanced for everyone's well being.  We are all in this together and share the common goal of containing the threat of illness.
Due to increased demand, our customers may notice certain items are out of stock. We are working diligently with our supplier community to replenish those items on our shelves as quickly as possible.  We may put limits on some products to ensure enough supply for everyone.  For convenience sake, shopping in certain locations can be done online. Brookshire Brothers Anywhere lets you order from your table, phone or desktop then pick it up curbside of have it delivered to your home.   Free curbside pickup is available at all of our online locations through April 10th.  Go to brookshirebrothers.com to find out if curbside pickup or delivery is available in your community.
We are a community grocer. You can trust Brookshire Brothers to have your community's wellbeing at heart.  Together, we can work to slow the spread of COVID-19.  Staying healthy is a team effort. Here are a few preventative practices we can all use to prevent the further spread of the virus.
Maintain a healthy lifestyle through sleep, diet, exercise, and relaxation
Wash your hands frequently with soap and water scrubbing thoroughly for 20 seconds
Dry hands with paper towels then discard and avoid using shared kitchen or hand towels
Avoid touching your nose, mouth, and eyes - keep hands at waist level where you work
Say "hi, hey, or hello" instead of shaking hands
Cover your coughs and sneeze into the bend of your elbow or use a tissue
Dispose of your used tissues immediately
Keep high touch surfaces clean like cell phones, computer keyboards, card swipe pads, buttons, doorknobs, handles, the inside of your vehicle, bottom/sides of purses and backpacks and countertops.
Maintain a healthy social distance of 6 feet to prevent the spread of illness
For nearly 100 years, Brookshire Brothers has served communities throughout Texas and Louisiana with the highest regard for shopper safety.  We are walking through this time together and will be updating our practices and our customers as the Center for Disease Control recommends. 
Tuesday January 21, 2020
Charitable Foundation 2020 Recipients
Organizations that lay the foundation for stronger communities will have more re-sources to help them help others thanks to Brookshire Brothers. On Tuesday, January 21st the Brookshire Brothers Charitable Foundation awarded $123,000 in grants to 36 nonprofit organi-zations and 4 education foundations across its market area. The grants give organizations the resources they need to continue living out their mission of serving those in need. Trustees and company executives presented funds to the recipients at the Brookshire Brothers' Distribution Center in Lufkin, Texas.
In making the presentations, Brookshire Brothers President, CEO and Charitable Foundation Board Member John Alston said, "You make things happen in your communities. You change lives. We are grateful to have the opportunity to help you live out your mission. We thank you for what you do every day."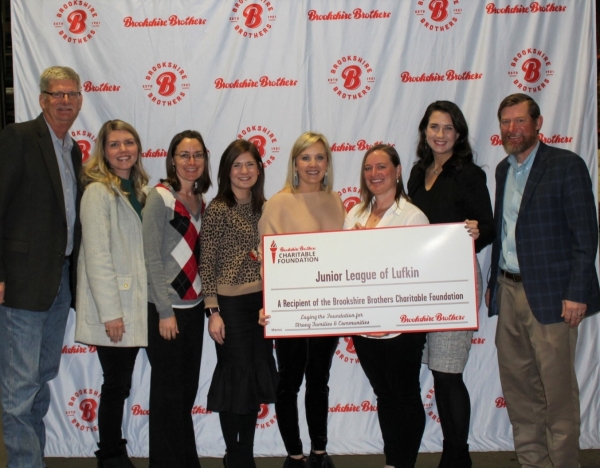 During the last decade, the Brookshire Brothers Charitable Foundation has given more than a million dollars to a variety of non-profits. For nearly twenty years, Brookshire Brothers has in-vited its vendors to play in two Charitable Foundation golf tournaments each year. Vendor part-ners appreciate the opportunity to network with their colleagues while raising money for non-profits – all which support children and families and align with Brookshire Brothers' core value of being a community grocer. Each year, the funds are granted based on the organizations' needs and application requests.
The 2020 recipients are:
Alcohol and Drug Abuse Council of Deep East Texas (ADAC)
American Cancer Society
Angelina Alliance for Children (Harold's House)
Boys & Girls Clubs of Deep East Texas
Buckner Children and Family Services
Dublin Good Fellows
East Texas Cancer Alliance of Hope
Food Share Bank of Newton County
Friends of the Ellen Trout Zoo
Friends of the Library-Hamilton County Texas
Gateway Community Partners, Inc.
J.D.'s Center of Hope
Junior Achievement of East Texas, Inc.
Junior League of Lufkin
Kick Drugs Out of America dba Kick start Kids
Legacy Institute for Financial Education
Lufkin Neighborhood STRONG
Lufkin State Supported Living Center
Piney Woods Fine Arts Association
San Augustine Garden Club
Seasons of Hope Center (SOHC)
Solid Foundation Association
Texas Forestry Museum
The Helping Place, Inc.
The Joseph House, Inc.
The Mosaic Center, Inc.
The Rose
The Salvation Army a Georgia Corporation- Lufkin
Top Ladies of Distinction, Inc.
Transformation Pathway
Twin City Mission
United Christian Care Center of Vidor, Texas, Inc.
Women's Shelter of East Texas, Inc.
Young Audiences of Southeast Texas, Inc.
ZAM Outreach, Inc.
Zavalla Food Pantry Inc.
Education Foundations:
Angelina College Foundation
Lufkin ISD Education Foundation
McGregor ISD Education Foundation
Vidor Independent School District
The Brookshire Brothers Charitable Foundation in an effort to continue to equip our nonprofits
to carry out their mission and steward their resources wisely, is also inviting a representative
from each nonprofit to attend the 3rd Annual Angelina College Nonprofit Leadership
Conference on Friday, January 31st courtesy of the Charitable Foundation.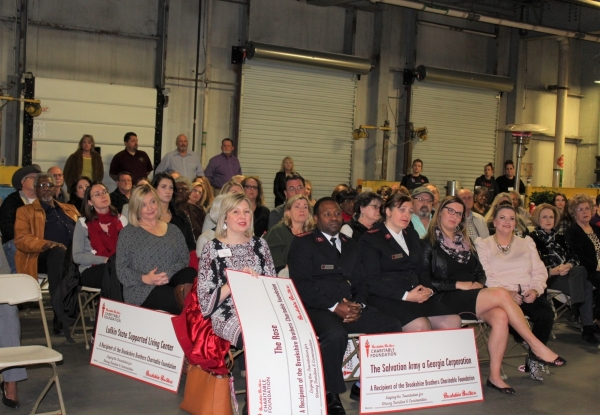 In addition to these contributions, Brookshire Brothers has a separate employee-run Donations
Committee which meets monthly to consider hundreds of donation requests from
throughout the company's footprint.
Pages