Monday January 23, 2017
Texas-Sized Big Game Snacks
Your team is set, but is your menu game day ready? Lucky for you, we've got the perfect snacks for your loud and loaded potato skins-loving uncle and delightful sweets for that reminiscing running back. 
  Party Wings and Boneless Wings are the go-to
  protein-packed hors d'oeuvre that will satisfy
  everyone. You can find this and other great party
  trays from your local Brookshire Brothers Deli.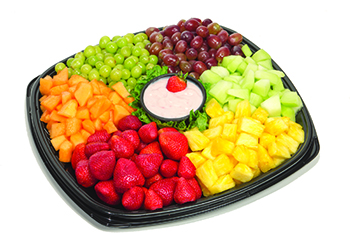 For a lighter snack that the Football Wives will appreciate, go for our Fruit Tray with sweet fruit dip. Complement Trays like this can be found when you order from your Deli.
---
Looking for a personal touch this year? Score big with this tried and true Sweet & Salty Chex Mix Recipe from our Catering Coordinator, Kate Rudasill. With a craft beer favorite from The Beverage Depot, Robert Earl Keen Honey Pilsner, this recipe gives the best of both worlds when it comes to salty and sweet. 
We've got everything you need, whether you're looking for a deli solution or ingredients to make your own creation, at your local Brookshire Brothers. Find a store near you today!
Thursday January 19, 2017
The Concession Stand
The best way to keep crowds happy is to buy big and save big! Our Concession Stand offers your booster clubs, school carnivals, and sporting events with the best quality from your local Brookshire Brothers. Our competitive prices and convenient order process helps you stay focused on your event. We're here to bring you convenience when it's needed most!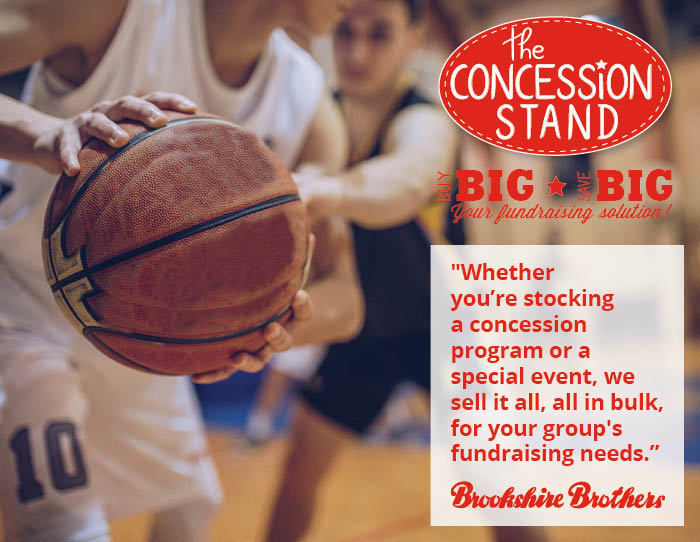 Ordering is as easy as 1 - 2 - 3!
2. Return the Concession Stand order form to your local store
3. Pick up your order when it's ready!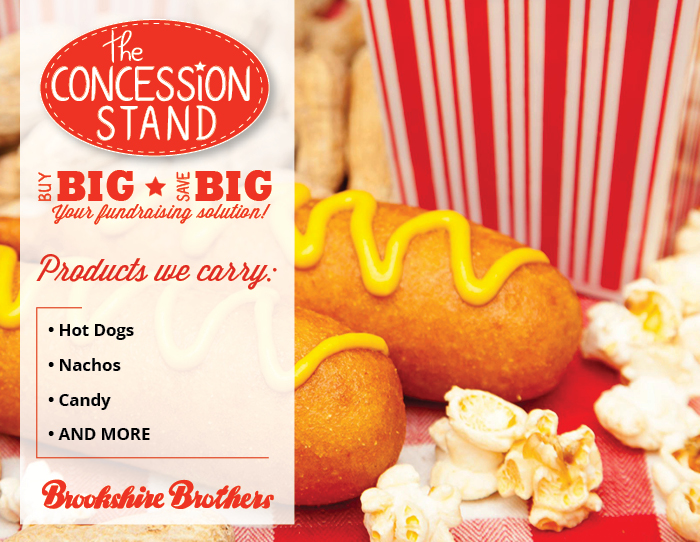 Read how our employees have helped these customers' events run smoothly with The Concession Stand:
"Phyllis Newby from our store in Smithville helped us so much! A lot of my friends told me about how great everything turned out and she was the main person we talked to. I'm so glad we chose to order from Brookshire Brothers."
"The Dublin, TX Broookshire Brothers and Kathleen made our event go from good to great! I was able to focus on other details and know that the concession items would be taken care of."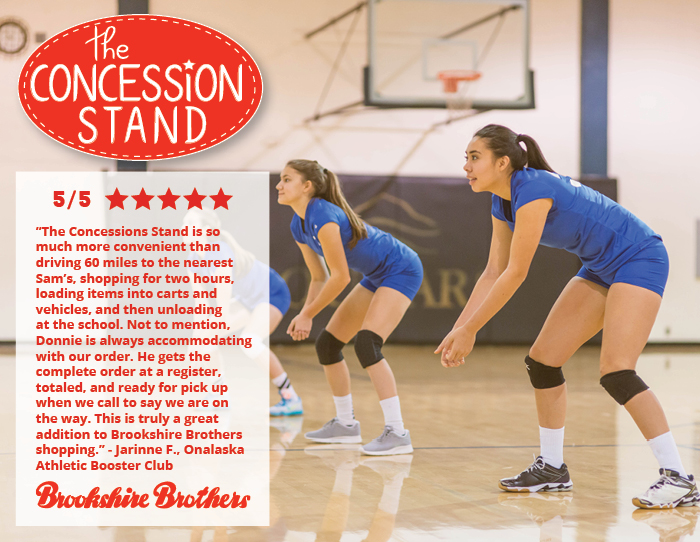 "Mr. Baker made everything easy for us. I know everyone here in Hamilton was pleased to hear I ordered everything from The Concession Stand at Brookshire Brothers. It's so nice to have someone here in town to take care of our needs!"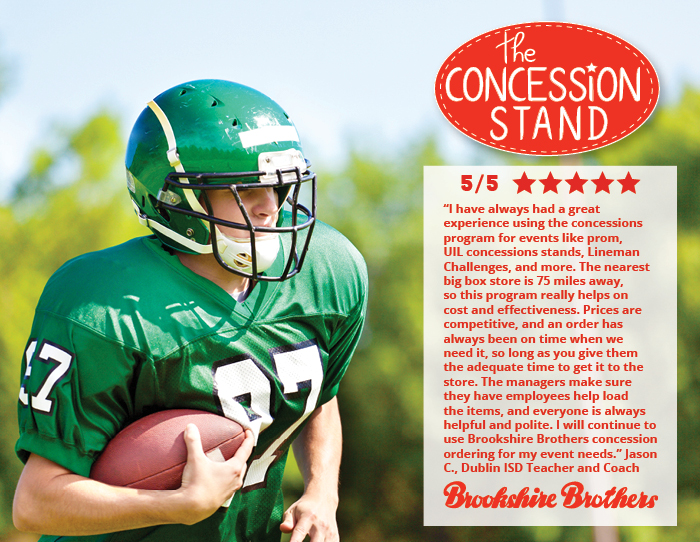 "I couldn't have been more excited when I ran across the Concessions program at Brookshire Brothers. From the first moment we discussed our event with David Hailey, he was there to help with every item."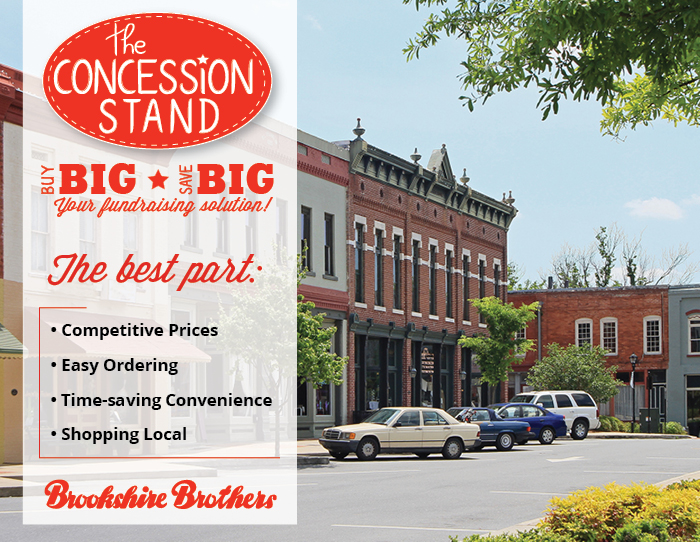 Read more about how to order here.
Tuesday December 20, 2016
Holiday Centerpieces You'll Love
The sounds and smells of the season have you feeling festive, but is something missing? Maybe your decorations are a little light this year, or you want to change them up. Let us help you bring the cheer indoors with our ideas of the best holiday centerpieces!
For the DIY Diva
If you're the type who is crafty, artsy, and likes using your creative flair, this is for you! Head to your local Brookshire Brothers Floral Department and grab your favorite single stem flowers. As a DIY Diva, we're sure you have a vase around your craft closet somewhere that you can use. Fluff up your centerpiece by adding some ornaments, candles, paper snowflakes, doilies or draped fabric to create a fun and simple table-scape.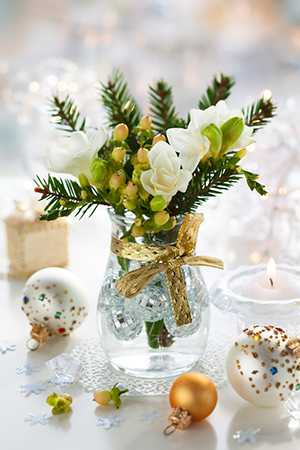 For the Holiday Hostess
Yes, you love the holidays and parties. But, do you find yourself wanting to change decorations for each party you host? You may be a DIY Diva at heart, but sometimes, even the best run out of ideas. We're here to give your next celebration the boost it needs! Our florists are pros at Seasonal Arrangements and have exactly what you need. Go by your Floral Department and speak to the florist to brainstorm. We know that between the two, the centerpiece will transform into the center of the party.
For the Maxed-Out-Mama
Between making your list for perfect presents, shopping for those hard-to-find presents, wrapping said perfect presents, you're likely to be wiped out come Christmas Day. Although you've thought long and hard on each gift, we don't want you to miss out on the best part of the entire Christmas Season: giving gifts and watching your loved ones' reactions. Swing in and browse the broad selection of Gifts and Gift Baskets we have! You're only limited by your imagination when selecting the perfect gift at your local Brookshire Brothers Floral Department.
Monday December 5, 2016
Happy Holi-Trays
The Christmas season is here, full of parties galore! We're here to serve your party-planning needs. What makes a celebration go from "fine" to "amazing"? Ordering party trays from your local Brookshire Brothers Bakery & Deli! With cookies, sliders, wings, fruit, vegetables, and more, we can bring the party. Call your store for more today!
Still are unsure of what to order? Take our advice and try one of these menus at your next Holiday Party! 
Office Christmas Brunch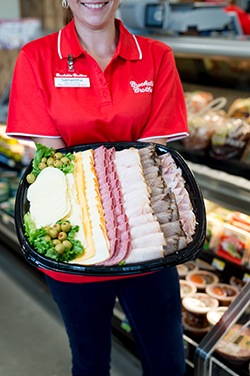 Start your party off with a Breakfast Tray filled with bite-sized pastries and scones. You can also grab a Bread Tray to pair with our Gourmet Meat & Cheese Tray from the deli. To finish off your brunch, grab a Mini Meatball Tray to satisfy your cravings.
No "Pot" Potluck
That's right. Throw a potluck party, but don't make yourself or your friends and family worry about what to cook. Forget the pots and pans and order trays! You can easily coordinate who can bring what tray to plan a beautiful dinner. Assign an  appetizer, such as the Cheese Tray, to your friend down the street. Ask Mom to bring a Hors D'oeuvres Tray of her choosing  - we suggest the stuffed peppers! You can take care of the Sandwich Tray and maybe even swing over a couple of aisles to grab some chips to go with it. And finish it off with a Cookie or Dessert Tray brought by your sister. 
Merry Christmas and Happy Holi-Trays to you and your family!
Monday November 28, 2016
Holiday Traditions
Now that Thanksgiving has passed, it seems like our December calendar is filling up quickly! Between Christmas parties, school programs, Secret Santa drawings, parades, bake sales, and gift-buying, when do you have time to start a tradition? We've asked our employee partners to share their favorite Holiday Traditions, and we hope you'll feel inspired to continue or start a new tradition of your own. Merry Christmas and Happy Holidays!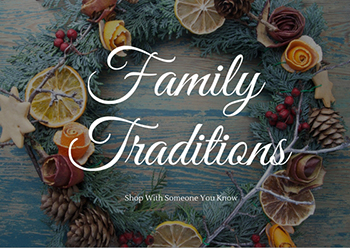 "Our family participates in the annual Lufkin Community Food Drive every year. It's something my girls, both now in college, look forward to every year. We help box the food, deliver it…the whole nine yards. I'm so glad we're able to do it as a family each year."
                                                                         Sally Alvis, Senior Director of Marketing and Public Relations
"Sharing the holiday with family is tradition enough, but we do have a few things we look forward to each year. My wife and I pick out the ugliest Christmas ornaments we can find and hang it on the tree. We've gotten so many now and it's so fun decorating the tree and retelling all the stories. We also attend a Christmas candlelight service at our church every year."
                                                                                                        Doug Barnett, Marketing and Procurement
"We have a few traditions in our house – We always have a Lego Advent calendar and we take turns who builds the item for the day, attend the midnight Mass on Christmas morning, and have a nativity scene that we do not complete until Christmas morning when we place baby Jesus in the manger. We also cook sausage balls, empanadas (fried meat pies) and banana pudding along with getting a 6-pack of glass coke bottles because it is essential to our Christmas celebration!"
                                                                         Corry Lankford, Graphic Designer/Store Signage Coordinator
"Our family traditions are long-standing and long-winded! Just to name a few, we take an annual Girls Christmas Shopping Trip, with my extended family, the first weekend of December. We try to knock out as many gifts as we can, while spending some much needed time together. With my husband and kids, we get into the Christmas spirit when we decorate our tree with themed ornaments from every year while listening to Christmas music. Finally, making Christmas candy is always a fun tradition with my mom and sisters."
                                                                                             Angela Gandy, Digital Media Associate/Copywriter
"The Lowther family always watches National Lampoon's Christmas Vacation on Christmas Eve, helps Mom make fudge and pumpkin bread, gets commemorative Christmas ornaments for each year, and eats Mexican food on Christmas Day."
                                                                                                          Adam Lowther, Public Relations Associate

Get great recipe ideas here to start your own tradition this Holiday Season!
Wednesday November 16, 2016
Save More. Go Digital.
Your Digital Coupons are finally here! Experience even more savings with Brookshire Brothers and our family of brands when you log in to your Celebrate account and start clipping and redeeming Digital Coupons. It's as easy as 1, 2, 3...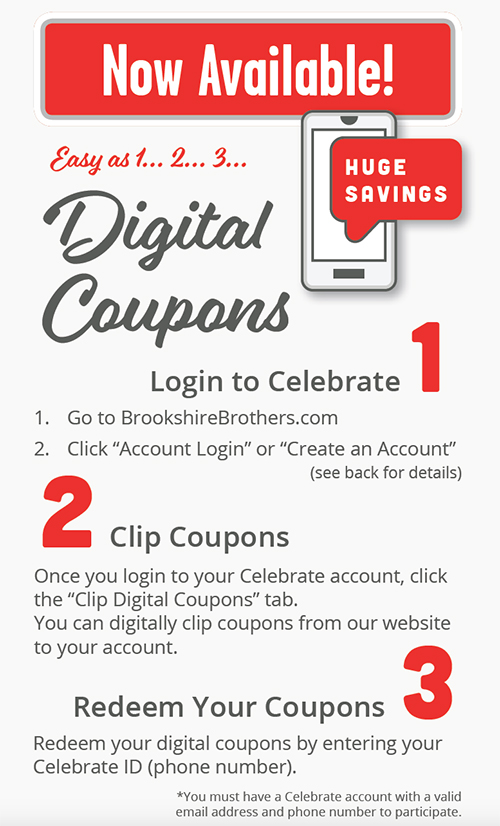 Want to check out our FAQ page? Click here!
Wednesday November 2, 2016
Make the Most of the Daylight
Every year, we welcome "Fall Back" when Daylight Savings Time ends. However, there are some of us who might appreciate the extra hour of sleep, but aren't welcoming the daylight we're giving up. How, when our lives seem to go from 1-100 as soon as November hits, do we find the time to accomplish our to-do list? I don't know about some, but when the workday closes and its dark...a nice comfy fire, a movie, and some wine is all we want to cuddle up with. (We could recommend some fantastic wines from your local Brookshire Brothers, but that's another blog, right?) But alas, we have families, friends and commitments to meet and take care of. So, here's our tips for making the most of your day!
Start earlier. Yes, we said it. Move that alarm clock back 30 minutes to allow for more productivity. Studies show that you're most productive in the first few hours of waking. So pour some coffee and tackle that list! And, if you're really tired, take that 30 minutes back when you go to bed by lying down earlier.
Rearrange your day. There are some tasks that can be done in the evening after the sun goes down - like homework, laundry, and cleaning. If your kids want to soak up the few hours of sun, let them before it goes down! 
Watch the naps. Earlier sunsets throws everyone off. But when you take a late nap and wake up when its dark outside, you can really be thrown off. Try to watch when you and your little ones nap and adjust the times accordingly to not create sleepless nights.
Take your lunch outside. Here in Texas, it may have been technically "autumn" for a few weeks, but the temperatures still feel like summer. Enjoy what little bit of heat we have left and eat outside at lunch. For most 9-5ers, that little bit of sun may be all you see for the workday.
Incorporate soups, stews, and chilis into your menu. Don't spend your day cooking inside! Grab that crockpot and throw all you need in for a few hours while you spend time outdoors. It'll be ready when it's dinner time.
Embrace the change! We know, change hurts. But by December, you'll be used to it and even busier with planning for Christmas, that the time change will be a distant memory.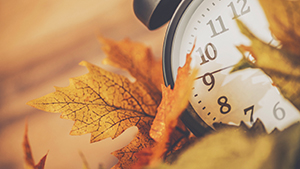 Friday October 7, 2016
"Push Up" Breast Cancer Awareness
October is Breast Cancer Awareness Month and we want to spread awareness while having fun! "Push up" your girls while making "push-it-up" cake pops with your friends. Spending time baking and focusing on women's health will cause you all to rally and respond to this sisterly need!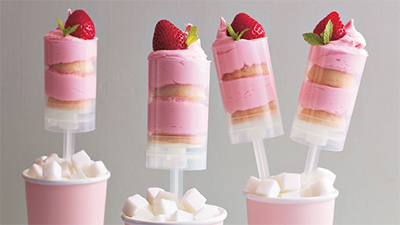 Pretty In Pink Push-It-Up Cake Pops
Recipe courtesy of Betty Crocker
Ingredients
1 box Betty Crocker™ SuperMoist™ white cake mix
1 1/4 cups water
1/3 cup vegetable oil
3 egg whites
1 container (12 oz) Betty Crocker™ Whipped strawberry mist frosting
12 plastic push-up pop containers
12 small fresh strawberries
12 sprigs fresh mint, if desired
Directions
1. Heat oven to 350°F. Spray 24 mini muffin cups with cooking spray.
2. In large bowl, beat cake mix, water, oil and egg whites with electric mixer on low speed 30 seconds. Beat on medium speed 2 minutes. Fill muffin cups half full with batter. (Cover and refrigerate remaining batter until ready to bake; cool pan before reusing and spray again with cooking spray.)
3. Bake 10 to 15 minutes or until toothpick instered in center comes out clean. Remove cupcakes from pans to cooling racks; cool completely, about 15 minutes. (Repeat with remaining batter to make about 48 additional mini cupcakes. Freeze cupcakes for another use.)
4. Spoon frosting into decorating bag (fitted with desired tip) or resealable food-storage plastic bag (with small corner cut off). To assemble, drop 1 cupcake into each push-up container; pipe desired amount of frosting on cupcake. Top each with second cupcake; pipe with frosting. Garnish with strawberry and mint sprig.
Monday October 3, 2016
Build Your Own Taco Bar
Crunchy or soft...beef or chicken...make your taco how you like it! Invite your friends, neighbors and family over for everyone's favorite, taco night!
Planning & Preparation
Get a head count. Once everyone RSVPs, start a list of who will bring what. Sides are easy for one couple/family, but you may suggest for two couples or families to split the cost of the meat. We're planning for a large crowd, so you don't want someone to feel overwhelmed!
Have variety. Your hot scale may be totally different than mine. So have mild, medium, and hot salsas available for everyone. Having a variety of flour, corn, and flavored tortillas and taco shells can be fun too. 
Embrace the theme. If you're planning the food to such detail, don't leave out the decor and drinks! Run to your local Brookshire Brothers or David's and grab some balloons and margarita mix. While you're out, try to find some fun margarita glasses too. You can send them home as a party favor, or keep them for your next taco night!
The Setup
Be strategic and create a flow. When your guests arrive, have a cocktail area where they can mingle and socialize before moving on to the food.
Invest in heavy duty! Let's be honest...everyone's eyes will be bigger than their stomachs. If you're going for paper and plastic, invest in heavy duty plates. 
Labels are important. Make sure you have labels in front of each station and/or food item. We wouldn't want anyone to confuse "mild" and "hot" salsa!
Enjoy 
You did it! You made your taco the way you want it and enjoyed your company along the way. Taco Tuesday may be when everyone wants tacos, but don't limit yourself to one day a week! Make taco night any night you're craving something salty and savory.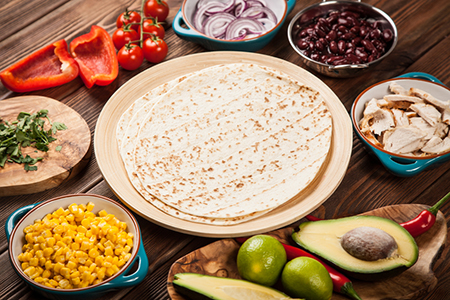 Tuesday September 20, 2016
Thank You for 95 Great Years!
In 1921, brothers Austin and Tom Brookshire opened the first Brookshire Brothers in Lufkin, Texas on September 21st. Little did they know, 95 years later, their company would grow to employ over 7,000 employee-owners with 113 retail locations. Over the years, our company has seen a number changes. There have been many expansions, acquisitions, and new business ventures that we've experienced. All of these have made us stronger. On behalf of all our employee-owners, we say thank you! 
1921 - Brothers Tom and Austin Brookshire founded Brookshire Brothers in Lufkin, Texas.
1928 - The first expansion of Brookshire Brothers began as the Brookshire family rallied to build a strong regional company.
1929 - Wood and W.A. Brookshire withdrew from the company to form a separate company in Tyler, Texas. This was the birth of Brookshire Grocery Company.
1952 - Brookshire Brothers acquired Moore Grocery and Lufkin Produce Company.
1966 - Three sons of Austin Brookshire, R.A., Eugene, and Oscar, assumed leadership of the company, which grew to 69 stores in East Texas and Western Louisiana.
1991 - Brookshire Brothers began offering gasoline on its supermarket parking lots.
1997 - Brookshire Brothers opened its first Tobacco Barn and expanded its offerings to include discount tobacco.
1999 - Brookshire Brothers embarked on a employee-owner stock buyout.
2006 - Brookshire Brothers achieved 100% employee ownership.
2007 - Brookshire Brothers merged with Polk Oil Company, which added fuel distribution and the convenience store format.
2013 - Five new supermarkets and six new convenience stores were added to Brookshire Brothers' operations.
2014 - Brookshire Brothers acquires the assets of David's Supermarkets. 
2016 – Brookshire Brothers expands west to Canyon Lake and begins construction on four new Brookshire Brothers Express locations. 
Pages