Tuesday August 18, 2015
Tasty Football Tailgate Party
The best ball games include winning scores for the home team and tailgate picnics for the fans. Whether you are rooting for your high school, college, office or neighborhood team, don't forget to call "time-out" to enjoy this hearty fare.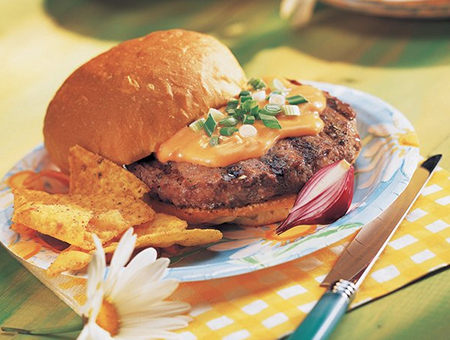 Tailgate Decor
The best thing about a tailgate party is you don't have to clean or decorate the house! You may, however, want to tidy up your vehicle and make room for collapsible tables and chairs as well as those totable treats.
Sports-themed and colored washcloths and towels can double as tablecloths and napkins for outdoor food fare and bound-to-happen spills.
Plastic utensils are available in a rainbow of sports colors at discount, party and grocery stores.
Pregame Activities (besides munching on snacks)
Divide into teams, and make signs for team cheering (bring plenty of poster paper and markers). Award a prize for the most creative!
Have the same teams create and perform a cheer: Go, Fight, Win, Hey!
Ask guests to come dressed as their favorite player. Award a prize for the best costume.
Crank up the boom box with favorite tunes or pregame shows.
Food Fixin's
Make foods self-serve. This is an informal eat-as-it's-ready party.
Plastic utensils offered out of a plastic helmet add an extra fun element.
Sloppy Hot Dogs is a good candidate for the slow cooker. Toss all the ingredients in a 3 1/2- to 6-quart slow cooker (you can omit the oil), and heat on high for about 3 hours. Attach large rubber bands around the handles and lid of the slow cooker to easily secure the lid when traveling. Wrap and pack it with a towel or newspaper to keep heat in and the cooker steady during transport. Serve the food (right out of the cooker) within an hour, or plug in the cooker and set it on the low heat setting so it will stay warm for hours.
Keep cool things cool and hot things hot. Pack hamburger patties frozen; they'll keep other foods cool and will be thawed by the time the grill is ready. Remember to pack the burger trimmings.