Thursday October 25, 2018
Growing With Jarrell, Texas
Lufkin… Brookshire Brothers is purchasing a store along the busy I-35 corridor just north of Georgetown.  In making the announcement, company CEO John Alston said, "We are continually looking for opportunities that make sense strategically for our company. The phenomenal growth in the Williamson County area and the visionary leadership in the region made acquiring a Jarrell location a great fit."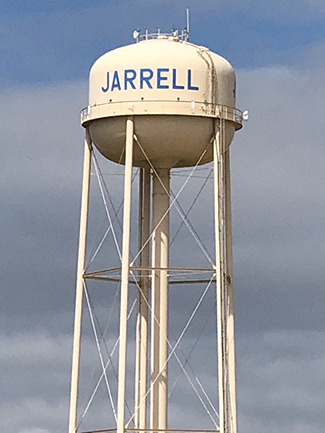 Brookshire Brothers is purchasing an existing SunFresh Market from a pair of real estate developers who knew having a grocery store and an ample water supply would be integral to the success of their long range plans for Jarrell. After they got SunFresh up and running, they began looking for a buyer with grocery experience. Brookshire Brothers was interested. The company already operates several stores along I-35 including one in nearby Salado and further north in Lorena.
Jarrell's Mayor Larry Bush is equally excited about Brookshire Brothers coming to town, "The City is experiencing explosive growth. We have plans for nearly 7000 homes/apartments on file, have recently begun an expansion on our Wastewater Treatment Facility to quadruple its capacity and are working on bringing another 10.5 million gallons of water/day to the city to support the growth. We know Brookshire Brothers can provide the citizens of the area with choices and options that support the growth and diversity of our population. We're delighted this employee-owned company wants to grow with us." 
Brookshire Brothers has plans to take over ownership of the SunFresh Market located on Town Center Boulevard in Jarrell in early November. Residents throughout the area will receive the store's
weekly ad
making them aware of the new in store offerings which will include a full service
deli
,
bakery
and meat
market
.