Posted on Friday, April 12, 2019
Kate Rudasill, our
1921 Catering by Brookshire Brothers
Coodinator, recently volunteered with Junior Acheivement in one of the classrooms at Trout Primary school in Lufkin, Texas. Kate volunteered in Lisa Busbice's classroom where she taught the students about the work world and how to communicate with people in different professions. The kids shared their thoughts on what the word "earn" meant and how banks worked, and then they used their critical thinking skills in a Taboo-style game to guess career titles. Kate would hold a card over one student's head, while the others excitedly gave clues for the one student to use as s/he guessed at the hidden profession.
Pictured: Kate Rudasill (L) and Michelle Green of Junior Acheivement
Kate and Catering Assistant Crystal Gates added a sweet finish to their classroom visits with hand-decorated Trout Roadrunner cookies for all of the students at the school.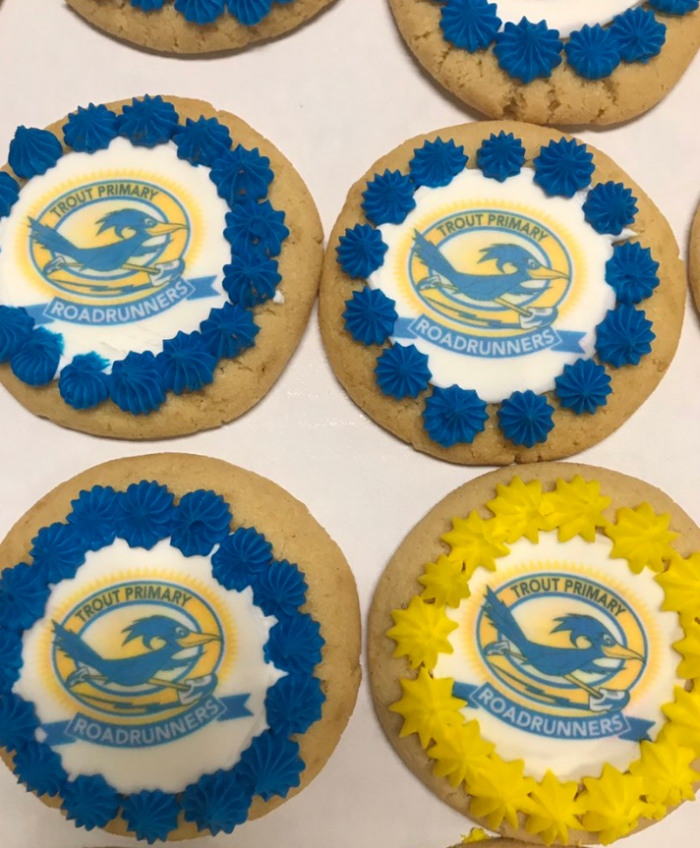 We are super proud to work with wonderful people like Kate, who volunteer in our community through organizations such as Junior Acheivement.