Tuesday August 21, 2018
Real Fresh, Real Brilliant Breakfast Ideas
• 11 Kid-Friendly Healthy Options for the Morning Menu • 
As summer winds down and schedules start filling up again, a fresh rotation of healthy breakfast ideas can make a great start to everybody's day. Here are some of my favorite choices for keeping energy levels up and spirits high with the early mornings and busy days ahead.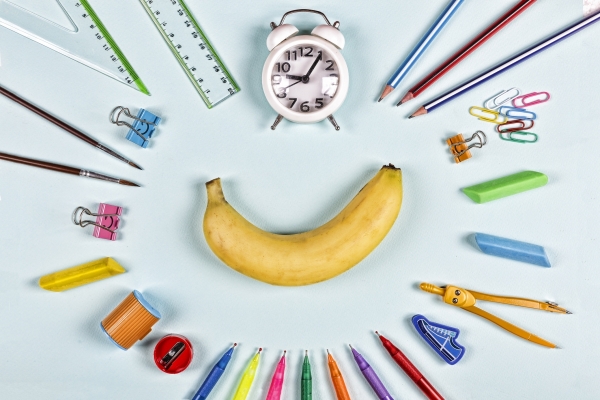 Cereal
If you're a fan of breakfast cereal, look for options that are low in sugar. You can always sweeten it with healthier alternatives, such as honey and fresh fruit mixed with plain Cheerios. Granola-style cereals are another filling and nutritious option with plenty of flavor combinations to mix it up.  
Bacon, Sausage, and Biscuits
Need a little down-home southern style breakfast to lift your spirits?  There's a great selection of bacon, sausage, and biscuits
at your neighborhood Brookshire Brothers
to help you create a breakfast feast that is sure to please. I like to make little breakfast sandwiches with bacon, egg, cheese, and a biscuit; they're portable and delicious!
Breakfast Tacos 
Everybody loves breakfast tacos. With so many different options for fillings, you're sure to please even the pickiest of eaters. Refried beans, cooked potatoes, shredded cheese, tomatoes, salsa, chorizo, sausage, or bacon—there's no shortage of fillings (or happy feelings).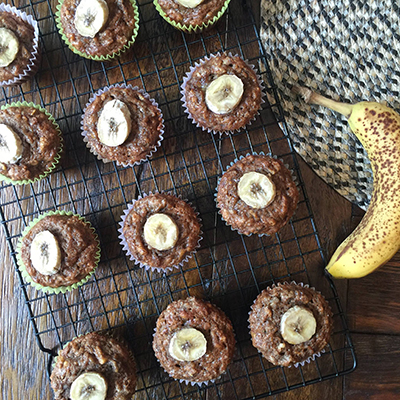 Eggs
Eggs are the quintessential breakfast superstar—and for good reason! Whether scrambled, fried, poached, boiled, or even baked, they are packed with protein, heaps of vitamins and minerals, and healthy fats to keep your energy levels steady throughout the day. Not to mention, they're carb-free! Even better, eating eggs provides a great opportunity to get some greens into your morning routine; eggs pair well with a wide range of veggies including chiles, bell peppers, onions, tomatoes, avocados, and more. In particular, one of the easiest way to add veggies to your eggs is to keep some salsa hand for a flavorful combination on the ready! Lastly, if there's only time for a grab-and-go breakfast, boiled eggs are a great option.
Easy Oatmeal
Oatmeal is another filling and nutritious breakfast option! I cook mine with milk for more rib-sticking power. Try this basic recipe:
Use twice the amount of milk as oatmeal (for example, ½ cup oatmeal and 1 cup milk), a pinch of salt, a sprinkle of cinnamon, a handful of raisins, and a a drizzle of real maple syrup to sweeten. Put on the stove over medium heat until it simmers, turn it off for a minute or two, and eat!  For a decadent finish, try a splash of heavy cream for some healthy fat to help fill tummies for long busy days.  
Grits
Muffins
If you're in need of more portable breakfast options, a big batch of muffins can be just the ticket. Muffins freeze well too, so make extra and keep a stash in the freezer for busy days ahead.
Try my favorite banana nut muffin recipe
for the ultimate portable breakfast.
Smoothies
Smoothies are one of the most versatile breakfast options since so many different things can work in a smoothie. Keep a variety of frozen and fresh fruit on hand. Freeze overripe bananas for an ever-ready smoothie ingredient. For the liquid component, I like options with protein such as milk, nut milk, yogurt, and even kefir (a dairy-based probiotic drink). Extra flourishes can be added like coconut oil, coconut flakes, chia or flax seeds. For more veggie power,
check out this green smoothie recipe
. 
Toast
If you enjoy toast, focus on fun combinations like peanut butter with banana, butter with cinnamon, or
avocado with egg
.
Waffles
I always keep a stock of frozen waffles on hand as a quick option that can be popped in the toaster and ready in minutes. My
neighborhood Brookshire Brothers
has a great selection of frozen waffles to make shopping easy. Some of my family's favorites are Nature's Path Organic and Van's gluten-free waffles. You can also prepare an extra batch of homemade waffles (and pancakes!) to freeze and reheat another morning. Keep real maple syrup and butter on hand for wholesome and delicious finishing touches!
Yogurt
Yogurt is a fantastic all-in-one food that has a healthy balance of carbohydrates, protein, and fat to keep energy levels stable, not to mention the healthy probiotic bacteria that's wonderful for digestion as well! Keep big tubs of plain yogurt and toppings on hand such as fresh or dried fruit, nuts and seeds (like pumpkin or sunflower seeds), dried coconut, granola, muesli, chia or flax seeds for healthy omega-3 fats, and honey to sweeten it up.  
And to celebrate both breakfast and the arrival of Hatch Chile season, try this family favorite recipe for ooey-gooey cheesy baked egg goodness with a little Hatch Chile flair.
---
Hatch Chile Baked Eggs
Ingredients
6 eggs
¼ cup all-purpose flour
1 ½ teaspoons powdered mustard
¾ teaspoon baking powder
½ teaspoon salt
½ cup cottage cheese
½ cup shredded Monterey Jack cheese
½ cup shredded cheddar cheese
3 tablespoons unsalted butter, softened and cut into small pieces
1 Hatch or poblano chile, peeled, stemmed, seeded, and diced
Toppings as desired: salsa, avocado, sour cream
Directions
Preheat oven to 350F.  Lightly grease an 8-inch square casserole dish.  
In a large bowl, beat the eggs.  Stir in the flour, mustard, baking powder, and salt.  Stir in all the cheese, butter, and diced chile and mix until incorporated.  
Pour the egg mixture into the casserole dish and bake for 25-30 minutes, or until top is lightly browned and the center is firm.  Serve warm with toppings as desired.
---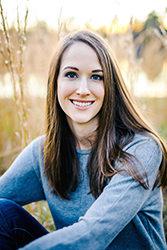 Angela Larson
 is a registered dietitian (RD) who works with Brookshire Brothers promoting 
real fresh, real delicious
 foods and nutrition education to the community. She is also a clinical dietitian representing Woodland Heights Medical Center in Lufkin where she does outreach education on food and nutrition. Food is her passion, so Angela loves trying new recipes and exploring the more holistic side of nutrition. Angela loves to cook, garden, and spend time outdoors. In addition to the 
Brookshire Brothers blog
, look for Angela's monthly articles in Charm East Texas.